Kent provides research-led teaching that aims to challenge, inspire and prepare students to make a positive contribution and help shape a better world.
Here are some highlights of the work we've done to enhance the Kent student experience in learning and teaching.
State-of-the-art teaching spaces
Over the last five years, Kent has invested £93.5m on learning and teaching spaces. See some examples of new buildings below.
Investment in academic staff
Over the last five years, we have increased academic, teaching and research staff by 16.44%.
Assessment and feedback
In response to your comments, all assessments are now required to be marked and returned within three working weeks.
Kennedy Building
The Kennedy Building is the new home for the School of Economics, covering a huge 4,000m² of teaching areas, IT suites, meeting rooms, breakout rooms and social spaces.
The location brings Economics into closer proxmitiy with Kent Business School and the School of Mathematics, Statistics and Actuarial Science, to create an area of strength in 'financial and business' subjects in one area of the campus.
Sibson Building
Opened in 2017, Sibson's impressive design won the RIBA Regional and National Award. It houses Kent Business School and the School of Mathematics, Statistics and Actuarial Science.
Sibson is well-equipped with lecture and seminar spaces, as well as breakout spaces for group work, computer labs, and our ASPIRE Lab Space. There is also a café on site.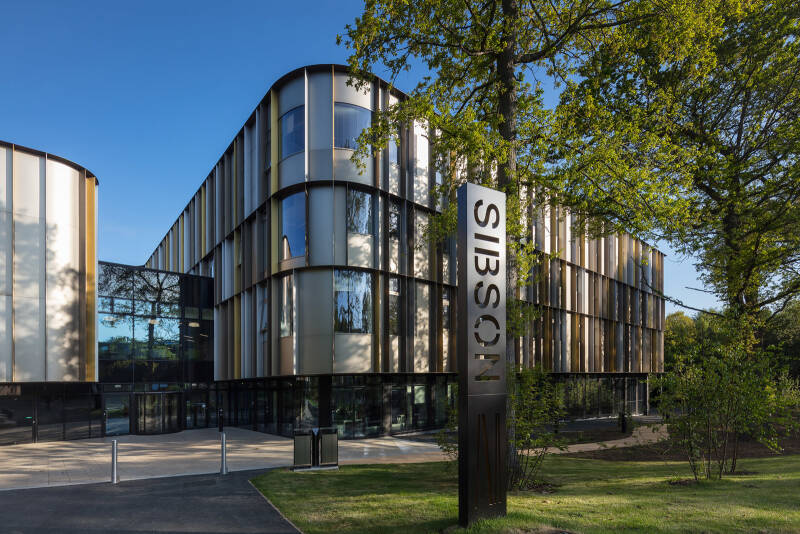 Wigoder Law Building with Mooting Chamber
The Wigoder Law Building, opened in 2016, offers improved learning facilities for students. On the upper floor is the Kennedy Wong Moot Court where students argue moot points of law, and develop advocacy skills, in simulated courtroom scenarios.
The lower floor is home to Kent Law Clinic where law students can work on the cases of real clients under the supervision of qualified solicitors. The Law Clinic provides free legal advice and representation to people in the community who cannot otherwise afford to pay. There are lots of opportunities for students to get involved with the work of the Clinic, enabling them to enhance their legal education through direct experience of legal practice.
Templeman Library redevelopment
The Templeman Library has been shortlisted in the 'Medium and Large Libraries' category within the SCONUL Library Design Awards 2019.
Through the redevelopment the Templeman Library increased by a third in size and now offers over 400 more study spaces. The library provides a 260 seat lecture theatre, Special Collections and Archives Reading Room, exhibition space and café.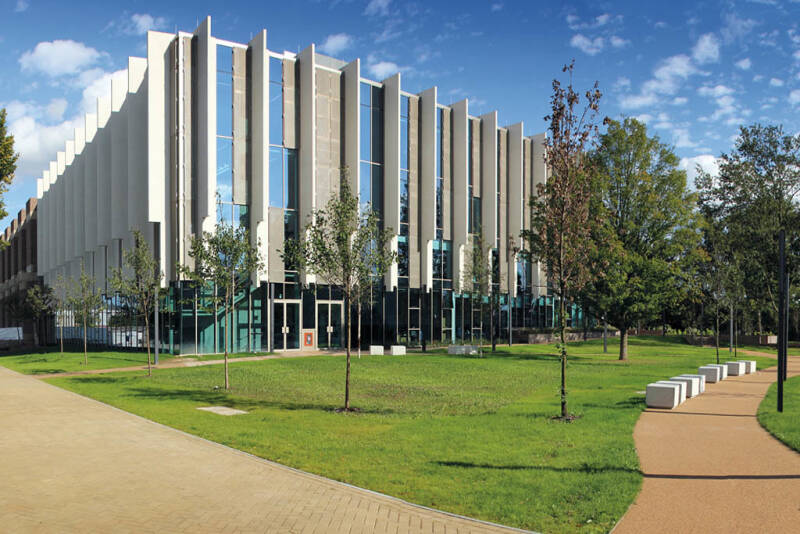 New teaching facilities at the Dockyard
The £3.8m project comprises three distinct developments:

Sail and Colour Loft - originally built in 1723, the Sail and Colour Loft will be the new home of Kent Business School at Medway

Royal Dockyard Church - a new lecture theatre for the University of Kent at Medway

Galvanising Shop - a bar, bistro and performance space for university students, staff and visitors to the Historic Dockyard.

Helping you succeed
The University has launched the Student Success Project to make sure all students have the best chance of achieving their potential. Over the next two years, 16 schools will identify any attainment gaps among different groups of students and put in place initiatives to close those gaps.
Student Media Centre
The Student Media Centre is a purpose-built space with state of the art radio studios, editing suites and a TV studio. It the home of Kent's student media: CSRfm, InQuire, and KTV.