This is one of several visual guides designed to help students and others understand some of the main processes of accessing support through Student Support and Wellbeing at the University of Kent.
For more visual guides on other topics, please see: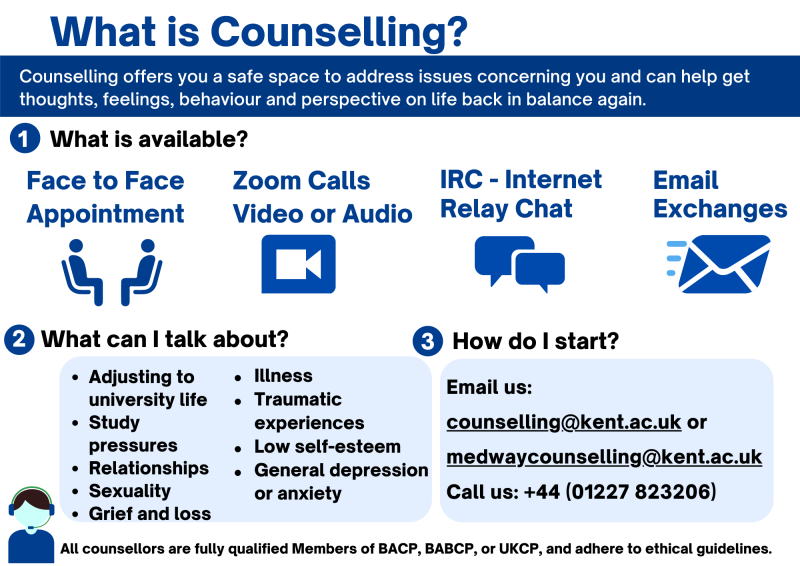 What is Counselling?
Counselling offers you a safe space to address issues concerning you and can help get thoughts, feelings, behaviour and perspective on life back in balance again.
1) What is available?
Face to Face Appointment
Zoom Calls – Video or Audio
IRC – Internet Relay Chat
Email Exchanges
2) What can I talk about?
Adjusting to University life
Study pressures
Relationships
Sexuality
Grief and loss
Illness
Traumatic experiences
Low self-esteem
General depression or anxiety
3) How do I start?
Email us: counselling@kent.ac.uk or medwaycounselling@kent.ac.uk
Call us: +44 (01227 823206)
All counsellors are fully qualified members of BACP, BABCP, or UKCP, and adhere to ethical guidelines.