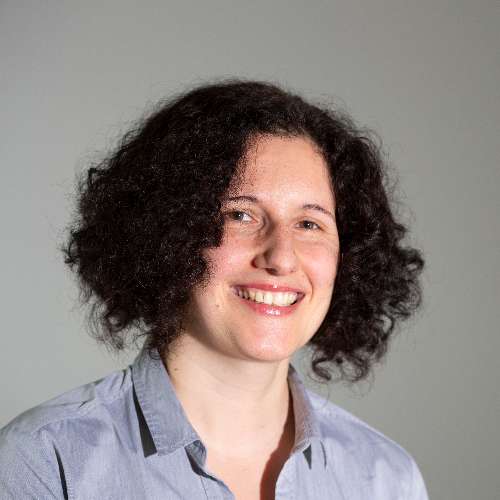 Dr Heide Kunzelmann
About
Dr Heide Kunzelmann studied at the Universities of Vienna, Graz and Glasgow for her undergraduate degree, and then obtained an MA in German Literature at Bowling Green State University, Ohio while she was in the USA on a Fulbright Teaching Assistantship in 2001. 

In 2011, Heide completed her doctorate at Queen Mary College, University of London with a thesis on 'Hans-Carl Artmann and the Apolitical Avantgarde. A Study of Protean Authorship'. In the same year, she was appointed Director of the Ingeborg Bachmann Centre for Austrian Literature at the Institute of Modern Languages Research at the University of London, a position she continued to hold in connection with the Lectureship in German at the University of Kent until August 2017. 

Before coming to the University of Kent, Heide was a college and university lecturer in German and Austrian Studies, first as a Lektorin in the Austrian Academic Exchange Programme at Aston University Birmingham 2003-2007, and then as a Sessional lecturer at Royal Holloway University of London, King's College London, the University of Nottingham, and Queen Mary. She writes for the Times Literary Supplement and has appeared in the BBC Radio 3 series Free Thinking. 

In 2015, Heide was awarded the Kent Union Teaching Prize for 'Best Academic Advisor'. In September 2019, Heide assumes the role of Senior Tutor for the School of European Culture and Languages.
Research interests
Heide's research focuses on post-war Austrian literature and culture, especially the Austrian avant-garde and the Wiener Gruppe, as well as on theories of authorship and the uncanny. 

Teaching
Heide's teaching includes German Language Skills at all stages of the degree, with a particular focus on Applied German Language Skills for the professional context, including translation/language mediation, proof-reading, editing and genre-focussed text production.

She also teaches German and Austrian cultural history and literature of the 20th and 21st century, and authorship theory. 
Supervision
Stephanie Obermeier: "Literature without Quotation Marks. Adaptation, Appropriation, and Plagiarism in the Contemporary French and German Novel". 
Publications
Article
Kunzelmann, H. (2015). Make or Break?: Instability as an Aesthetic Tool in Progressive Austrian Literature from 1945 to 1955. Journal of Austrian Studies [Online] 48:89-108. Available at: http://www.dx.doi.org/10.1353/oas.2015.0047.

This article centers on the potential of instability as an aesthetic as well as a political hermeneutic category, using the example of progressive literature in Austria between 1945 and 1955, during what is referred to as a "freeze" in Cold War discourse. In a bid to discuss the potential of the term instability for interdisciplinary analysis, it suggests that an "unstable equilibrium" (A. Okopenko) among the various aesthetic formations on the literary market in Austria during the first decade after 1945 was directly impacted by an equally unstable equilibrium among ideological positions in the Austrian version of a "transitional society" (Claude Ake).
Book
Kunzelmann, H. (2013). »ich Bin Ja Der Proteus« : H.C. Artmanns Poetik Der Wandelbarkeit. Vienna, Austria: Sonderzahl.
Book section
Kunzelmann, H. and Mayerhofer, E. (2014). Viennese Inertia: Cultural and Political Deceleration and Local Identity Construction. In: Hemelryk Donald, S. and Lindner, C. eds. Inert Cities. Globalization, Mobility and Suspension of Visual Culture. London: I.B.Tauris, pp. 129-152.

Kunzelmann, H. (2011). "Zuhaelter der Woerter": H. C. Artmanns erotische Poetologie. In: Ruthner, C. and Whitinger, R. eds. Contested Passions: Sexuality, Eroticism, and Gender in Modern Austrian Literature and Culture. New York, Frankfurk, Oxford: Peter Lang, pp. 327-349. Available at: http://www.peterlangusa.com/index.cfm?event=cmp.ccc.seitenstruktur.detailseiten&seitentyp=produkt&pk=59329&concordeid=311423.

This article seeks to close a gap in the current research of Austrian Avantgardist poet Hans Carl Artmann (1921 – 2000) regarding the systematic commentary to a 'poetology of the erotic' in the context of aesthetic social criticism in the Austrian Post-War period.
Based on a post-structuralist analysis of Artmann's work and on aspects of Roland Barthes's theory of "The Pleasure of the Text", Michel Foucault's concept of delimitation, as well as George Bataille's theoretical celebration of libertinism as a self-wasting squandering of energy without return, the article presents a new reading of Artmann's texts as poetic representations of corporeal concreteness and strategies of a subjective subversion of the universal order.
H.C. Artmann's work is discussed as the result of an erotically charged process and the article seeks to establish an initial relationship between this particular kind of poetical production and Artmann's generally avant-gardist aesthetics.

Kunzelmann, H. (2010). Posthumer Epitext: Die Bibliothek H.C. Artmann. In: Schuster, M.-O. ed. Aufbau Wozu: Neues Zu H. C. Artmann. Würzburg: Königshausen & Neumann, pp. 227-254.

Kunzelmann, H. (2006). Kontinuitäten und Brüche. Österreichs literarischer Wiederaufbau nach 1945. In: Kunzelmann, H., Leibscher, M. and Eicher, T. eds. Kontinuitäten Und Brüche. Österreichs Literarischer Wiederaufbau Nach 1945. Dortmund: Athena, pp. 7-20.
Edited book
Kunzelmann, H. and Simon, A. eds. (2016). The Window. Motif and Topos in Austrian, German and Swiss Art and Literature. [Online]. Munich, Germany: Iudicium. Available at: http://www.iudicium.de/katalog/86205-438.htm.

Windows – those thinner patches in the external skins of buildings that function as both barrier and channel between the individual and the outside world. They structure the facades of buildings and hence our everyday environment. They display articles of desire, technological progress and economic growth and so reveal new departures in style, aspiration and attitudes to the individual. Through the built environment in which we live, windows even function as building blocks of our personal identity. This volume illustrates how an item so central to our everyday life comes to govern aesthetic discourses concerned with openness and knowledge. It also identifies how, in the German cultural context, the literature, art and architecture of different epochs exploit the window's potential as both physical portal and metaphor for human interconnectedness, self-perception and the transcendence of the self.

Kunzelmann, H. ed. (2012). Zwei Wochen in England. Österreichische AutorInnen in Großbritannien. Wien: Sonderzahl.

Kunzelmann, H. ed. (2011). Rüdiger Görner: Sprachrausch Und Sprachverlust. Essays Zur österreichischen Literatur Von Hofmannsthal; Bis Mayröcker. Wien: Sonderzahl.

Kunzelmann, H., Liebscher, M. and Eicher, T. eds. (2006). Kontinuitäten Und Brüche. Österreichs Literarischer Wiederaufbau Nach 1945. Athena-Verlag.
Review
Kunzelmann, H. (2015). Wirklichkeit als Versuchsanordnung. Postavantgardistisches Schreiben in der österreichischen Gegenwartsliteratur des Postmilleniums am Beispiel von Thomas Glavinic; By NORA BOECKL; Konnex. Studien im Schnittbereich von Literatur, Kultur und Natur. Ed. by ANDREA BARTL, Bd. 13 (Würzburg, Königshausen & Neumann); 203 pgs. Austrian Studies 23:195-197.

Kunzelmann, H. (2011). Review of 'Das multiple Subjekt. Randgänge ästhetischer Subjektivität bei Fernando Pessoa, Samuel Beckett und Friederike Mayröcker'. Modern Austrian Literature 44:106-107.

Kunzelmann, H. (2010). Review of 'Poetry in a Provisional State: The Austrian Lyric 1945-1955'. Austrian Studies 17:213-214.

Kunzelmann, H. (2007). Review of: 'Kleine Prosa in der Moderne und Gegenwart'. Zeitschrift fuer Germanistik 17:264-265.
Last updated