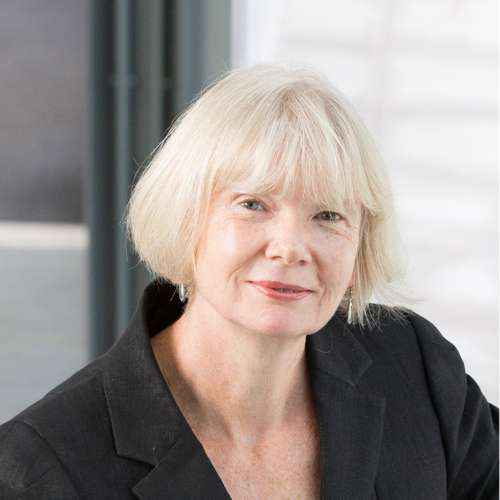 Professor April McMahon
Deputy Vice-Chancellor Education
Professor of English Language and Linguistics
About
Professor April McMahon was born in Edinburgh and was first in her family to go to university, and took her MA and PhD at Edinburgh – where she was very proud to be awarded an Honorary Doctorate in 2014. 

April was a Lecturer at the University of Cambridge and a Professor at Sheffield, and from 2005 she returned to Edinburgh where she was Head of the School of Philosophy, Psychology and Language Sciences; Head of the College of Humanities and Social Science; and then Vice-Principal for Planning, Resources and Research Policy. From 2011-16 she was Vice-Chancellor of Aberystwyth University. 

April is a Fellow of the Royal Society of Edinburgh, the British Academy, and the Learned Society of Wales, and is currently a member of both the Audit Committee and the Research and Higher Education Policy Committee of the British Academy. She has a lively interest in training and development, especially relating to career development and leadership; she also chaired the Vitae Advisory Group for the Researcher Development Framework. 

With a strong commitment to public engagement with research, April chairs the RCUK Public Engagement with Research Advisory Panel, as well as the Strategic Advisory Group for the School of Advanced Study of the University of London. She is an Honorary Fellow of Selwyn College, Cambridge, and in 2016-17, the 40th anniversary of the admission of women to Selwyn, is President of the Selwyn Alumni Association.
Research interests
In her role as Professor of English Language and Linguistics, April's research interests include how and why languages change; the use of computational methods to group languages into families; the evolution of language in humans; and the history of varieties of English and Scots. She has published 11 books, including Understanding Language Change (CUP), An Introduction to English Phonology (Edinburgh University Press), Lexical Phonology and the History of English (CUP), Change, Chance and Optimality (OUP), and jointly authored with Rob McMahon, Language Classification by Numbers (OUP) and Evolutionary Linguistics (CUP), as well as a wide range of articles and book chapters.  
Last updated