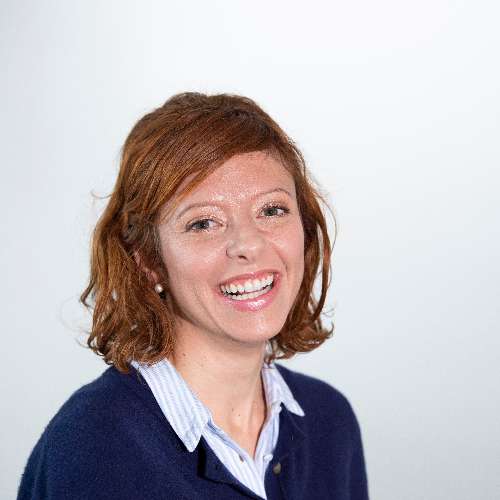 Dr Manoela Carpenedo
Lecturer in Religious Studies
About
Dr Manoela Carpenedo is a lecturer in Religious Studies at the University of Kent. Social scientist and ethnographer, her work is dedicated to understanding Christian syncretic movements and their intersections with gender and ethnicity in Latin America.  

Before joining the University of Kent, Manoela supervised courses on the sociology of religion and on world Christianities at the Divinity Department at the University of Cambridge. She also taught courses on race/ethnicity and modern societies in the Sociology Department at Cambridge.

Manoela received her BA in Social Psychology from UFRGS Brazil and Tubingen University in Germany, and an MA in Gender Studies from the University of Oviedo in Spain and the Central European University in Hungary. She also holds a MPhil and a PhD in Sociology from the University of Cambridge.
Research interests
Manoela's broad research interests focus on topics related to the anthropology of Christianity, sociology of religion, geopolitics of faith, religious syncretism, anthropology of moralities, and gender and religion.  

Manoela is currently working on her monograph, Becoming Jewish believing in Jesus: Conversion, Gender and Ethnicity in the production of the Judaising Evangelical subject. Building on her ethnographic work in Brazil, the monograph explores the reasons why former Charismatic Evangelicals (with no Jewish background) are now embracing Orthodox Jewish tenets and lifestyles.  
Publications
Article
Carpenedo, M. (2017).

Collective memory in the making of religious change: the case of 'emerging Jews' followers of Jesus

.

Religion

[Online]

48

:83-104

.

Available at

:

https://doi.org/10.1080/0048721X.2017.1386136

.

This study explores a facet of the construction of a new worldwide religious tradition that fuses the beliefs, rituals, and identity claims of both Judaism and Christianity. The Brazilian 'Messianic Anussim' comprise former Charismatic Evangelicals that adhere to a variety of Jewish practices. Unlike Messianic Judaism, where Jewish-born people identify themselves as believers in Jesus, or Christian Zionism, where Evangelicals emphasise the eschatological importance of the Jews and Israel this particular community maintains the veneration of Jesus and calls for a purification of Charismatic Evangelicalism while observing Jewish laws. Their calls for a 'pious restoration' are guided by a recovered Jewish identity that is inspired by the historical figure of the Bnei Anussim. Based on ethnographic research conducted between 2013 and 2015, this study explores the formation of a new hybrid religious group.
Last updated