As part of our enhanced protection measures surrounding COVID-19 (Coronavirus) the University has taken the decision to cancel all Applicant Days, Selection Days and in-person interviews.
We are disappointed that we won't get a chance to welcome you to the Department. This page provides information for applicants who are not able to visit but want to find out more about life at Kent, and what it's like to be part of the Department of Classical & Archaeological Studies.
There are a range of activities to help you feel part of our community, including the opportunity to speak directly to a student or to one of our admissions officers if you have any questions about your course.
Plagues in the Ancient World
The films in our 'Plagues in the Ancient World' series explore the ways in which ancient societies — Greek, Roman, Egyptian — coped with disease, its social consequences, and its aftermath.
Find out more
Connect with us
Join us on Twitter, Facebook, Instagram and YouTube to discover the Classical & Archaeological Studies community at Kent, find out more about our work, and connect with staff, students and alumni.
Why choose Classical & Archaeological Studies at Kent?
"Canterbury is full of ancient history – perfect" Molly Sheldrake, BA (Hons) Ancient History, talks about studying in historic Canterbury and her plans for the future.
Classics Day 2020
Enjoy a day of online public lectures by staff in the Department of Classical & Archaeological Studies, archaeology fieldwork presentations, discoveries by PhD students, and a Greek play in English by our undergraduates.

Find out more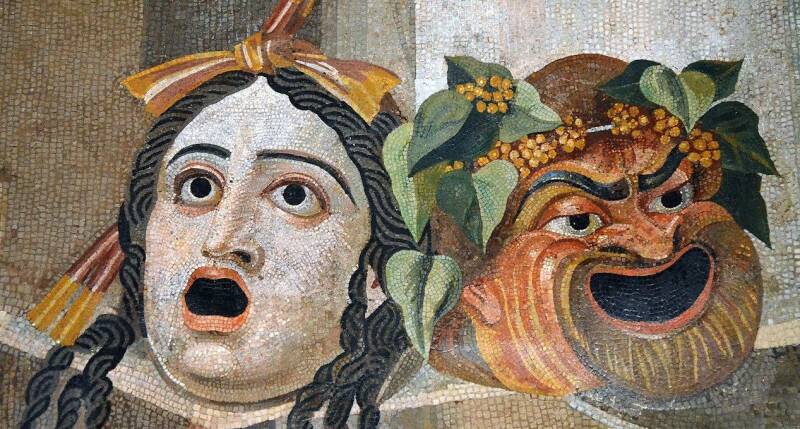 Our facilities
Many of our courses give you the opportunity to develop practical skills alongside your knowledge and understanding of theory.
Guided by our expert technician and working closely with academic staff, you develop the technical expertise to look beneath the surface and analyse what you find. Our Archaeology Laboratory houses the latest equipment which helps you to analyse finds and date objects.
Find out more
Gold-rated teaching
The Government's Teaching Excellence Framework (TEF) Panel judged that we deliver consistently outstanding teaching, learning and outcomes for our students.

I love my studies, particularly Latin literature and early Roman Imperial history. Having graduated from Kent with a BA (Hons) in Classical and Archaeological Studies, I am now studying MA Ancient History.