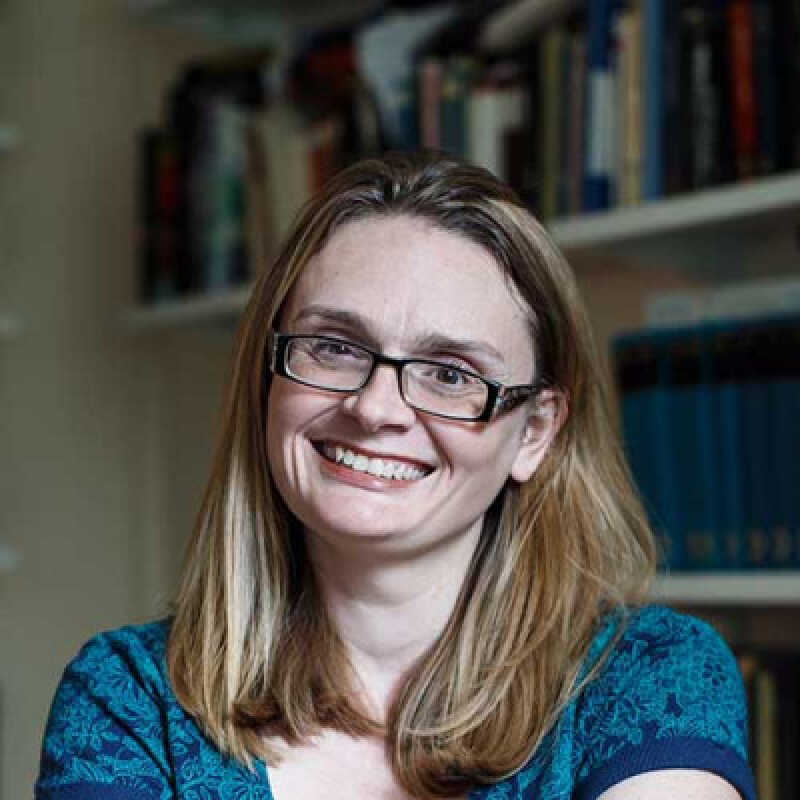 Professor Jennie Batchelor
Professor of Eighteenth-Century Studies
About
BA, MA, PhD

Jennie Batchelor works and publishes in the long eighteenth century, focusing primarily on women's writing, authorship and anonymity, periodicals and women's magazines, representations of gender, work, sexuality and the body, book history, material culture studies and the eighteenth-century charity movement. She is the author of three monographs and co-editor of four essay collections.

Her most recent book is The Lady's Magazine (1770-1832) and the Making of Literary History was published in 2022 by Edinburgh University Press and is available on open access here. This book builds on research initially undertaken for her Leverhulme project 'The Lady's Magazine (1770-1818): Understanding the Emergence of a Genre' (2016), and for which subsequently awarded a Leverhulme Research Fellowship. Jennie has also co-authored a popular blog about the magazine, its content, history and numerous, largely unknown, authors. Other recent books in this area include her co-edited collection (with Nush Powell), Women's Periodicals and Print Culture in Britain, 1690s-1820s (Edinburgh University Press, 2018), which is the first major study of women's active engagement with periodical and magazine culture in the long eighteenth century.

Jennie regularly gives public lectures and writes articles and guest blogs on these subjects and other subjects. In April 2016 Jennie guest presented a few episodes of the New Statesman's Hidden Histories podcast series, 'The Great Forgetting: Women Writers before Jane Austen', and in 2017 she was invited to speak at the Cheltenham Literary Festival about the enduring popularity of Jane Austen. 

Jennie's longstanding interest in the history of fashion and material culture and to public engagement in research led to her curation of 'The Great Lady's Magazine Stitch Off', a project for which people around the world recreated 11 rare, surviving embroidery patterns from the Lady's Magazine for display at an exhibition to commemorate the 200th anniversary of the publication of Jane Austen's Emma at Chawton House Library. This research also led to the publication of a history-craft crossover book, Jane Austen Embroidery (co-devised with Alison Larkin), which was published by Pavilion (UK) and Dover (US) in 2020.  



Research interests
eighteenth-century and Romantic women's writing

book history

periodical studies

the histories of gender, sexuality and the body

material culture studies

Jane Austen

authorship, anonymity and pseudonymity

the eighteenth-century charity movement

literary representations of intellectual, manual and affective labour and the labouring-class writer

Supervision
Jennie would be delighted to supervise PhD work on any of the above topics. She is currently or has previously supervised PhD dissertations on: the Canterbury book trade in the eighteenth and nineteenth centuries; sexual violence and consent in eighteenth-century literature; incest and the gothic novel; the politics of amatory fiction; eighteenth-century cosmetics; Jane Austen; eighteenth-century poetry; women's education and feminism in the Romantic and Victorian periods; Romantic theories of self; and digital approaches to the Romantic period. 
Professional
Since 2020, Jennie has been a member of the AHRC Peer Review College. She is on the Editorial Board of Romanticism on the Net and is a member of the American and British Societies for Eighteenth-Century Studies and the British Association of Romantic Studies. Jennie is also Patron of the Kent Branch of the Jane Austen Society.

Jennie has held several administrative and leadership positions and is currently the Director of EDI for the School of English. 

Last updated