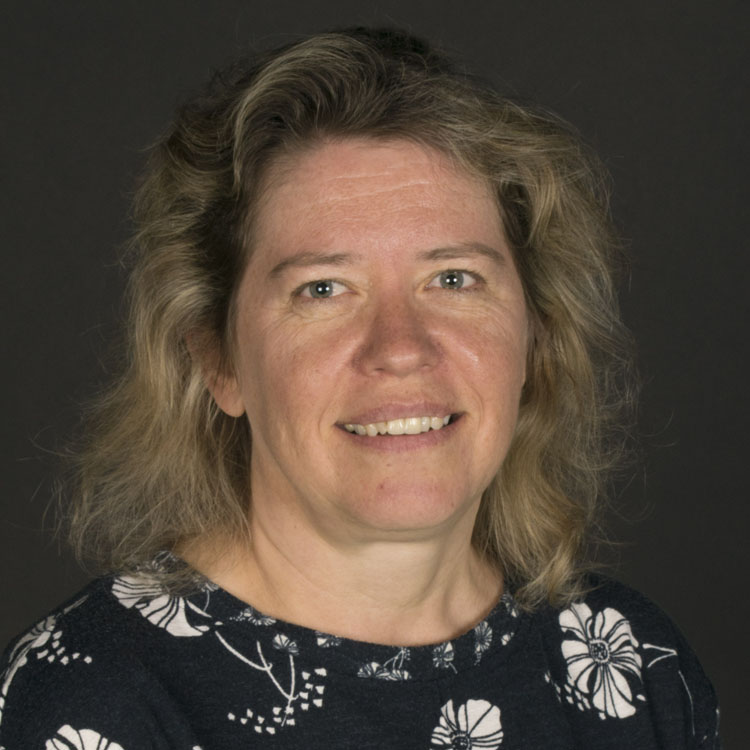 Ms Ania Bobrowicz
Senior Lecturer in Digital Arts
Director of Recruitment and Internationalisation
About
Ania Bobrowicz is a Senior Lecturer in Digital Arts, where she teaches visual communication, interaction design and professional practice. Her background is in Art History, Applied Linguistics (Russian and English), and Multimedia Systems. She is a course director of three undergraduate digital media courses as well as industrial placement tutor. She has industrial as well as public sector experience, having worked for American software house Ashton-Tate/Borland, British Telecom, BBC Russian Service, and Health Education Authority. She is a Fellow of the Royal Society of Arts.  
Research interests
Her research interests are inter-disciplinary and include art, human-computer interaction, and cultural heritage. Particular areas of interest are enthnographic studies of people with dementia using digital art, ethical considerations of using, storing and accessing data online, Islamic art and digital media, visitors' engagement with museums via digital artefacts. Of particular interest is the role of empathy in the design of interactive digital systems.
Supervision
Older and Younger Adults' Interactions with Cultural Heritage Artefacts Outside a Museum - Genevieve Alelis (completed)

Digitally Queer: The use of Video-Mediated Communication within the Gay and Lesbian Community - Mike Green (completed)

Pigment to Pixel: An Investigation into Digital Islamic Art in the UK - Sara Choudhrey (completed)

Re-framing Dementia: Artistic investigation in the process of co-creating traditional and digital sculpture - Sumita Chauhan

Professional
Fellow of Royal Society of Arts

Arts Council Quality Assessor

Fellow of the Royal Academy of Arts

Publications
Article
Chauhan, S., Bobrowicz, A. and Ang, C. (2017).

Perception of Digital and Physical Sculpture by People with Dementia: An Investigation into Creative Potential

.

The International Journal of New Media, Technology and the Arts

[Online]

12

:11 -25

.

Available at

:

http://dx.doi.org/10.18848/2326-9987/CGP/v12i02/11-25

.

Abstract: The perception of three-dimensional sculptural forms is quite different from two-dimensional art works such as painting and drawing. Though both are considered forms of artistic production, the distinction is the tactual and kinesthetic sensations of the three-dimensional sculptural forms. The understanding of the perception of sculptural forms adds another dimension to cognitive and emotive qualities embedded in art. The emotions evoked while observing, knowing, touching, and feeling a sculpture, as well as the experiences of working, creating, and producing one, affect an individual's perception. People with dementia who develop visual and perceptual difficulties may gradually have a different experience of sculpture. The materiality of a sculpture and its tactile engagement have the capacity to influence their perception. With spatial errors, changes in colour, and misperceptions, there is a possibility that they see, appreciate, and experience, in a different way, both physical sculptural forms and those that are mediated through digital technology.

Alelis, G., Bobrowicz, A. and Ang, C. (2015).

Comparison of engagement and emotional responses of older and younger adults interacting with 3D cultural heritage artefacts on personal devices

.

Behaviour & Information Technology

[Online]

:1-15

.

Available at

:

http://dx.doi.org/10.1080/0144929X.2015.1056548

.

The availability of advanced software and less expensive hardware allows museums to preserve and share artefacts digitally. As a result, museums are frequently making their collections accessible online as interactive, 3D models. This could lead to the unique situation of viewing the digital artefact before the physical artefact. Experiencing artefacts digitally outside of the museum on personal devices may affect the user's ability to emotionally connect to the artefacts. This study examines how two target populations of young adults (18–21 years) and the elderly (65 years and older) responded to seeing cultural heritage artefacts in three different modalities: augmented reality on a tablet, 3D models on a laptop, and then physical artefacts. Specifically, the time spent, enjoyment, and emotional responses were analysed. Results revealed that regardless of age, the digital modalities were enjoyable and encouraged emotional responses. Seeing the physical artefacts after the digital ones did not lessen their enjoyment or emotions felt. These findings aim to provide an insight into the effectiveness of 3D artefacts viewed on personal devices and artefacts shown outside of the museum for encouraging emotional responses from older and younger people.

Green, M., Bobrowicz, A. and Ang, C. (2015).

The lesbian, gay, bisexual and transgender community online: discussions of bullying and self-disclosure in YouTube videos

.

Behaviour & Information Technology

[Online]

:1-9

.

Available at

:

http://dx.doi.org/10.1080/0144929X.2015.1012649

.

Computer-mediated communication has become a popular platform for identity construction and experimentation as well as social interaction for those who identify as lesbian, gay, bisexual or transgender (LGBT). The creation of user-generated videos has allowed content creators to share experiences on LGBT topics. With bullying becoming more common amongst LGBT youth, it is important to obtain a greater understanding of this phenomenon. In our study, we report on the analysis of 151 YouTube videos which were identified as having LGBT- and bullying-related content. The analysis reveals how content creators openly disclose personal information about themselves and their experiences in a non-anonymous rhetoric with an unknown public. These disclosures could indicate a desire to seek friendship, support and provide empathy.

Alelis, G., Bobrowicz, A. and Ang, C. (2013).

Exhibiting Emotion: Capturing Visitors' Emotional Responses to Museum Artefacts

.

Design, User Experience, and Usability. User Experience in Novel Technological Environments

[Online]

8014

:429-438

.

Available at

:

http://dx.doi.org/10.1007/978-3-642-39238-2_47

.

The museum provides the perfect setting for the convergence of culture, reflection, personal connections, and communication, and many museums supplement these visitor experiences through the use of Human-Computer Interaction (HCI) systems. While there has been past HCI research on various combinations of these four areas, the overall goal of this study is to explore the emotional links museum visitors make while encompassing all four areas through the use of engaging HCI technologies. This paper reports on the results of a study carried out at the Powell-Cotton Museum, a local ethnographic museum located in south-east Kent, UK. Using structured interviews and thematic analysis, visitors' emotional responses to museum artefacts were analysed. Findings suggest that when given the task of providing emotional responses to artefacts, visitors are motivated to find meaningful and personal connections.

Ang, C.

et al.

(2013).

Data in the wild: some reflections

.

Interactions

[Online]

20

:39-43

.

Available at

:

http://dx.doi.org/10.1145/2427076.2427085

.

Ang, C.

et al.

(2013).

Effects of gesture-based avatar-mediated communication on brainstorming and negotiation tasks among younger users

.

Computers in Human Behavior

[None]

29

:1204-1211

.

Available at

:

http://www.sciencedirect.com/science/article/pii/S0747563212002816

.

This paper reports on a study which investigated the effects of gesture-based avatar-mediated communication on younger users (12–13 years old), in comparison to video-mediated communication. Specifically, we looked at how these technologies were used by school pupils to brainstorm and negotiate ideas in a bullying context. 64 school pupils were divided into two conditions (Skype and AvatarKinect) and were instructed to carry out two tasks (a brainstorming and a negotiation task). Objective task performance, perceived satisfaction and perceived partner's characteristics were compared. We found no difference in term of perceived satisfaction. AvatarKinect users reported more positive changes in perceptions toward their partner. The results on task performance were ambivalent; Skype users seemed to generate more ideas, whilst AvatarKinect produced better quality ideas. In summary, gesture-based avatar technology appears to be a useful modality to help resolve bullying in schools.

Mackenzie, R.

et al.

(2012).

Challenges of Ethical and Legal Responsibilities When Technologies' Uses and Users Change: Social Networking Sites, Decision-Making Capacity and Dementia

.

Ethics and Information Technology

[Online]

14

:99-108

.

Available at

:

http://dx.doi.org/10.1007/s10676-012-9286-x

.

Successful technologies' ubiquity changes uses, users and ethicolegal responsibilities and duties of care. We focus on dementia to review critically ethicolegal implications of increasing use of social networking sites (SNS) by those with compromised decision-making capacity, assessing concerned parties' responsibilities. Although SNS contracts assume ongoing decision-making capacity, many users' may be compromised or declining. Resulting ethicolegal issues include capacity to give informed consent to contracts, protection of online privacy including sharing and controlling data, data leaks between different digital platforms, and management of digital identities and footprints. SNS uses in healthcare raise additional issues. Online materials acting as archives of 'the self' bolster present and future identities for users with compromised capacity. E-health involves actual and potential intersection of data gathered for the purpose of delivering health technological support with data used for social networking purposes. Ethicolegal guidance is limited on the implications of SNS usage in contexts where users have impaired/reduced capacity to understand and/or consent to sharing personal data about their health, medication or location. Vulnerable adults and family/carers face uncertainty in regard to consent, data protection, online identity and legal liabilities. Ethicolegal responsibilities and duties of care of technology providers, healthcare professionals, regulatory bodies and policymakers need clarification.
Conference or workshop item
Drury, L.

et al.

(2017). The Positive and Negative Impact of an Intergenerational Digital Technology Education Programme on Younger People's Perceptions of Older Adults.

in:

Jia, Z. and Salvendy, G. eds.

Third International Conference, ITAP 2017, Held as Part of HCI International 2017

.

Switzerland

:

Springer

,

pp.

419-428

.

Available at

:

http://dx.doi.org/10.1007/978-3-319-58530-7

.

In order to meet the technological needs of older adults, and ensure digital inclusion, it is important for digital technology designers to accurately assess and understand older adults' needs and requirements, free from the influence of societal assumptions of their capabilities. This study evaluated the impact of an intergenerational digital technology education programme on younger adults' stereotypes of older people. Using an experimental design, results show that compared to a control group, students taking part in the programme subsequently rated older adults as more friendly but less competent. Practical implications for developing intergenerational education programmes are discussed.

Chauhan, S., Bobrowicz, A. and Ang, C. (2015). Perception of Digital and Physical Sculpture by People with Dementia.

in:

Tenth International Conference on the Arts in Society

.

The research reviews the basic elements of sculptures ascertaining the perception of people with dementia and the patterns of their interaction and visual understanding along with tactile engagement.

Bobrowicz, A. and Choudhrey, S. (2014). Shifting Boundaries How to Make Sense of Islamic Art.

in:

The Arts Society Conference

.

Batchelor, R. and Bobrowicz, A. (2014). Empathic and Ethical Design of Technology.

in:

HCI 2014

. pp.

3-10

.

Valentine, E.

et al.

(2011). Narrating past to present: conveying the needs and values of older people to young digital technology designers.

in:

6th international conference on Universal access in human-computer interaction: users diversity

. pp.

243-249

.

Available at

:

http://dx.doi.org/10.1007/978-3-642-21663-3_26

.

In this paper we discuss preliminary findings from the first stage of our SEEDS study (SEEDS: An Organic Approach to Virtual Participatory Design), a collaborative research project between Universities of Dundee, Kent and Leeds, United Kingdom. This feasibility study investigates how to motivate older people to engage with digital technology, as well as how to improve understanding of older people's needs and requirements amongst young designers. As part of this study we recorded interviews with older people which investigated their motivations to use or not use digital technologies and themes pertaining to their (dis)engagement. A virtual repository was created to make collected interviews, which were presented as social stories, available to engineering, technology and design students. In this paper we discuss the findings from a prototyping exercise with undergraduate and postgraduate students which took place in stage one at the Universities of Kent and Leeds.

Kundu, S.

et al.

(2011). Towards an Organic Participatory Approach to Design for Digital Inclusion.

in:

International Conference on Research into Design (ICoRD'11)

.

Gibson, L.

et al.

(2010). Seeds - Desigining for (and with) the Digitally Disengaged.

in:

Digital Futures 2010

.

Coleman, G.

et al.

(2010). Engaging the Disengaged: How do we Design Technology for Digitally Excluded Older Adults?

in:

8th ACM Conference on Designing Interactive Systems (DIS'10)

.

New York

:

ACM

,

pp.

175-178

.

Amongst older adults, recent evidence suggests the most commonly stated reason for non-adoption of digital technologies is a lack of interest, rather than affordability or difficulty. This directly impacts upon the design community, both in terms of technologies we design for such groups to adopt, and the design methods we use for exploiting the untapped creativity and innovation amongst people who are not particularly interested in the outcome. This paper explores issues of technology non-acceptance amongst older adults, and reports on work designed to incorporate the values of older adults within the design process. We present the results of a series of interviews conducted with disengaged older adults, presenting the key themes found within a subset with these interviews.

Hanson, V.

et al.

(2010). Engaging Those Who are Disinterested: Access for Digitally Excluded Older Adults.

in:

ACM CHI 2010 Workshop on Senior Friendly Technologies: Interaction Design for the Elderly

.

Cohen, J.

et al.

(2009). Writing development using online resources. Panel Presentation: The Roles of Writing Development in Higher Education and Beyond.

in:

5th European Association for the Teaching of Academic Writing Conference (EATAW),

.

Bobrowicz, A. (2008). Tension: Between Art and Entertainment.

in:

6th International Symposium of Interactive Media Design

.

Bobrowicz, A. Campaigning for Broadband: Local Communities' Action for Broadband Access in Rural Areas.

in:

EuroPrix Scholars Conference

.

Bobrowicz, A. and Christie, B. Usability and Emergent Properties of Multimedia Creations.

in:

Europrix 2003 Scholars Conference

.
Internet publication
Siriaraya, P., Ang, C. and Bobrowicz, A. (2012).

Exploring the potential of virtual worlds in engaging older people and supporting healthy ageing

[None]

.

Available at

:

http://dx.doi.org/10.1080/0144929X.2012.691552

.

There is an increasing need to find innovative activities to help the older population maintain a healthy life. Virtual worlds, which can provide social engagement, entertainment and creativity as well as useful information and services for older people might offer a solution to this issue. Although emerging studies have begun to look into the benefits of virtual worlds in healthcare, little has been done in the context of older people. Based on semi-structured interviews and previous research on healthy aging, we identified and described in depth four areas in which virtual worlds could be useful to support older people. In general, it was found that virtual worlds could help empower older people to manage their disabilities, facilitate social engagement, provide mental stimulation and productive activities.
Last updated