University Sustainability Officer Emily Mason runs the Oasis Garden in partnership with East Kent Mind. Here she talks about the positive impact of the project.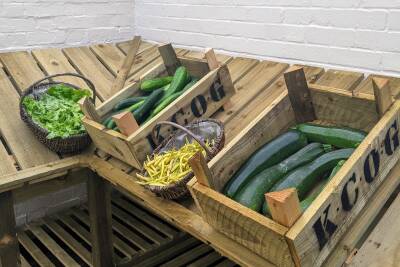 There has been a garden located along the Crab and Winkle pathway to the far east of the University of Kent Canterbury Campus for over 10 years. However, over the last few years KentCOG has developed as a partnership project to engage students, staff and community members in gardening for wellbeing.
The garden is run in partnership with East Kent Mind bringing together our objectives to create opportunities for everyone to experience growing food and flowers, whilst building up their mental health tool kit and creating new friendships.
East Kent Mind are a local mental health charity whose mission is to make sure anyone with a mental health problem has somewhere to turn to for advice and support.
The garden provides opportunities to engage people in sustainable food, wellbeing workshops and activities that reconnect them to their environment and each other. This has proved particularly important to people with the ongoing climate crisis and COVID-19 pandemic.
The impact of the garden has been felt particularly keenly over the last year as we provide a safe meeting point for volunteers aged 18 – 80 to meet, share their experience and create bonds between the University and our local environment and community.
'The garden gives me an opportunity to meet new people and be able to share my gardening skills with the next generation.' KentCOG volunteer, aged 86.
'It has been fun to meet people I wouldn't usually meet and learn something new. It is peaceful here and everyone is very friendly. It's better than staying in my room!' KentCOG volunteer, aged 20.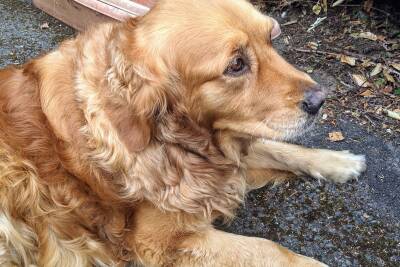 The garden is open to all (including Lucy the dog, our garden mascot, helper, and friend to everyone) and in January we will be publishing our new timetable of open sessions and activities for the Spring term. We have big plans for the space so are always happy to have new people come in with fresh ideas and energy.
You can find out more about the garden at blogs.kent.ac.uk/kentcog or by emailing kentcog@kent.ac.uk.