Knowledge Exchange Manager Janine Coomber explains how the University's Business and Industry Relationship Team can help researchers with partner engagement.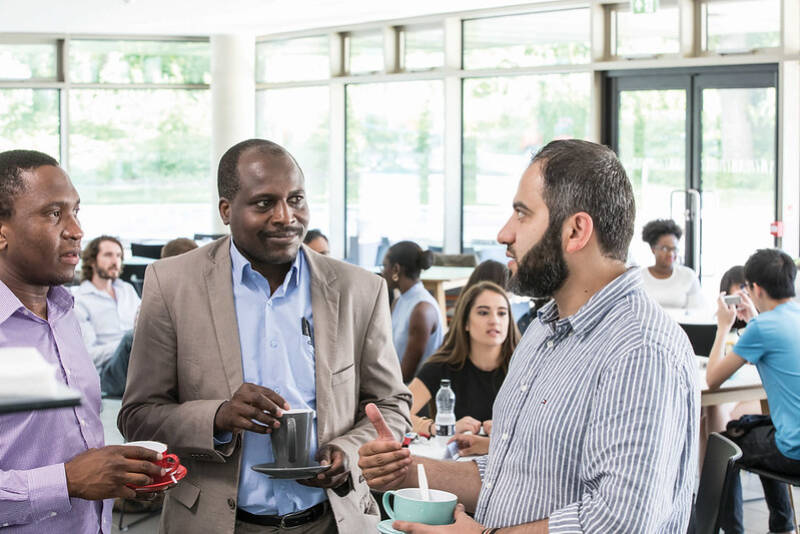 Relationship building is at the heart of any interaction intended to lead to ongoing engagement. University Knowledge Exchange is no exception to this, which is why we have a Business and Industry Relationship Team to help create relationships between academic researchers and external partners for collaborative working.

The Business and Industry Relationship Team within the University of Kent supports the development of partner engagement in a number of ways. This includes widening understanding, establishing connections, and developing opportunities.

Widening understanding is a key first step for developing a working relationship so that all sides know what is offer and what can work. This involves widening understanding outside of the University about the range of research expertise available to help business, and awareness inside the University as to how the latest research can be applied to business needs. This could be anything from how the latest technology can support business operations, through to how working as a group can impact successful decision making. The Business resilience webinars are an example of a programme that enabled University academics to share their expertise across a range of themes and hear back from the business community as to what their needs were and how collaboration could help.

Establishing connections at an individual and industry wide level are a further part of collaborative relationship building. Booking an introductory conversation is a first step to engage with the Business Relationships Team to discover how partner needs can be matched with expertise, and the full range of ways to engage with that expertise. The HR Network managed by the team is a pivotal part of our connection building for an industry wide function. The University's recent HR Conference, explored the ways in which the latest research and industry thinking can support business change, and, as a network, was also space for connections between partners as well as with the University itself.

The exciting thing about new connections is that the opportunities that develop are varied and wide ranging. The University of Kent Knowledge Exchange offer has a number of routes from direct consultancy, jointly accessed innovation funding, Knowledge Transfer Partnerships and Student Knowledge Exchange. The choice of which type of opportunity is best suited for a partnership will be supported by the Business and Industry Relationship Team, who can work to develop the project approach most suited for the time and need. This will always be with a view to successful ongoing engagement and continued application of research through Knowledge Exchange.

Visit our Business and Innovation Gateway Information for more on collaborative engagement between University of Kent research and external partners.
__________________________________________________________________________

Janine Coomber, Knowledge Exchange Manager, Research and Innovation Services.