School of Economics community
We hope that you've had a chance to attend one of our applicant days, either in person or one of our virtual events. But don't worry if you haven't as there's lots of information below on what's going on in our School.
Hear from students and staff and get an insight into our School community in this short video:
Experience a taster lecture
May 2020. The economy is in freefall.

The majority of people are unable to work. Travel as we knew it is completely impeded. Schools, Colleges and Universities are closed. So now couldn't be a better time to study Economics.
In a series of vlogs, Dr Luke Buchanan-Hodgman, Lecturer in the School of Economics, breaks down this seismic shift for pre-University students. It's a fast moving situation but we'll be using the most current data to explain how economists can think and inform policies around the coronavirus issue.
View all the vlogs as they come out on our YouTube playlist.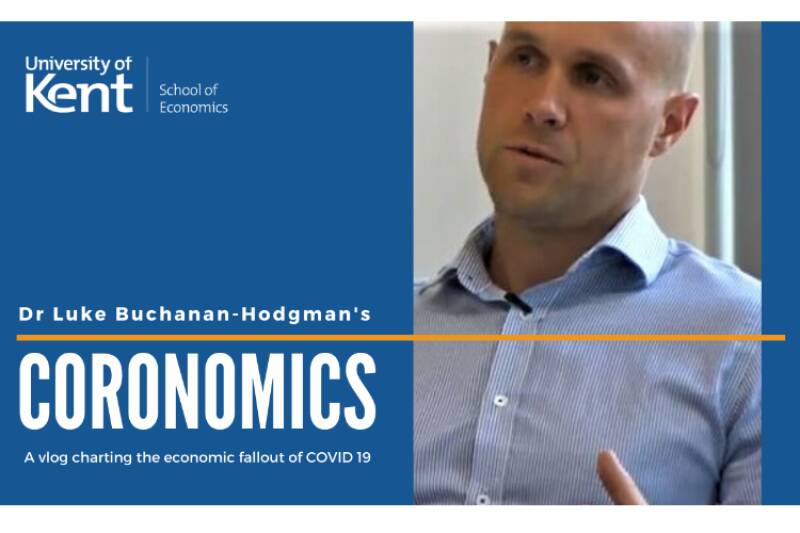 Professor Iain Fraser talks about aspects of environmental economics as they relate to Covid-19 and climate change.
Dr Rinchan Mirza, Lecturer in Economics, looks at studying the subject in light of the Covid-19 pandemic.
The value of Economics

Hear some of our talented staff talk about what motivated them to study Economics and why they continue to research within the discipline:
Take a look around our facilities
Last year, the School moved to the brand new, purpose-built Kennedy building. Take a look at our facilities and read about the renowned economist the building is named after.
What to do during the holidays?
Over the winter break our academic staff suggested a light-hearted economics-related reading list to keep our students busy. Then for lockdown they've gone on to suggest their favourite movies that feature an element of economics. Click the links above to check out the lists and see whether there's something to tempt you!
Any questions?
You may find the University's COVID-19 Advice for applicants of use during these unprecedented times.
If you have any queries about studying Economics at Kent, please feel free to email econuga@kent.ac.uk and we will get back to you as soon as possible.