Management (People Management) - BSc (Hons)
Undergraduate Open Days
Join us at the Medway campus on Saturday 24 June and the Canterbury campus on Saturday 1 July. Meet staff and students, find out about our courses and explore our stunning campuses for yourself.

Are you a natural-born leader, looking to direct organisations and manage the people in them?
Overview
People are at the heart of any functional business. Successful organisations understand the value in forward-thinking and innovative managers who know how people work and the role that they play in helping any business to thrive.
Our Management (People Management) course equips students with the skills to make them a confident business leader. You will develop skills in areas of core business functions – from hiring staff to managing inventories and everything in between. You will become an excellent communicator with the confidence to build relationships and initiate change in any organisation.
Your career is kick-started further by being eligible to gain the Chartered Management Institute's (CMI) Level 5 Professional Certificate in Management and Leadership at the end of your course.
Reasons to study Management (People Management) at Kent
What you'll learn
You'll develop a deep understanding of management and related functions, such as ethics and sustainability, marketing, financial management, entrepreneurship, and project management alongside compulsory modules that will help you prepare to become a strong leader in your future career.
As you progress through the course, you'll focus more on areas relevant to human resource management such as Diversity in Organisations and People Analytics, depending on which of the optional modules you choose.
I enjoy the interaction in the seminars with the group and the seminar leader.
Basra Khan - Management BSc
Entry requirements
The University will consider applications from students offering a wide range of qualifications. All applications are assessed on an individual basis but some of our typical requirements are listed below. Students offering qualifications not listed are welcome to contact our Admissions Team for further advice. Please also see our general entry requirements.
A level

ABB

GCSE

Mathematics grade 4 / C and English grade 4 / C.

Access to HE Diploma

The University welcomes applications from Access to Higher Education Diploma candidates for consideration. A typical offer may require you to obtain a proportion of Level 3 credits in relevant subjects at merit grade or above.

BTEC Nationals

DDM

International Baccalaureate

32 points overall or 16 points at HL including Mathematics 4 at HL or SL

International Foundation Programme

Pass all components of the University of Kent International Foundation Programme with a 60% overall average (plus 50% in LZ013 Maths and Statistics if you do not hold GCSE Maths at 4/C or equivalent).

T level

The University will consider applicants holding T level qualifications in subjects closely aligned to the course.
International students
If you are an international student, visit our International Student website for further information about entry requirements for your country, including details of the International Foundation Programmes. Please note that international fee-paying students who require a Student visa cannot undertake a part-time programme due to visa restrictions.
Please note that meeting the typical offer/minimum requirement does not guarantee that you will receive an offer.
English Language Requirements
Please see our English language entry requirements web page.
Please note that if you do not meet our English language requirements, we offer a number of 'pre-sessional' courses in English for Academic Purposes. You attend these courses before starting your degree programme.
Form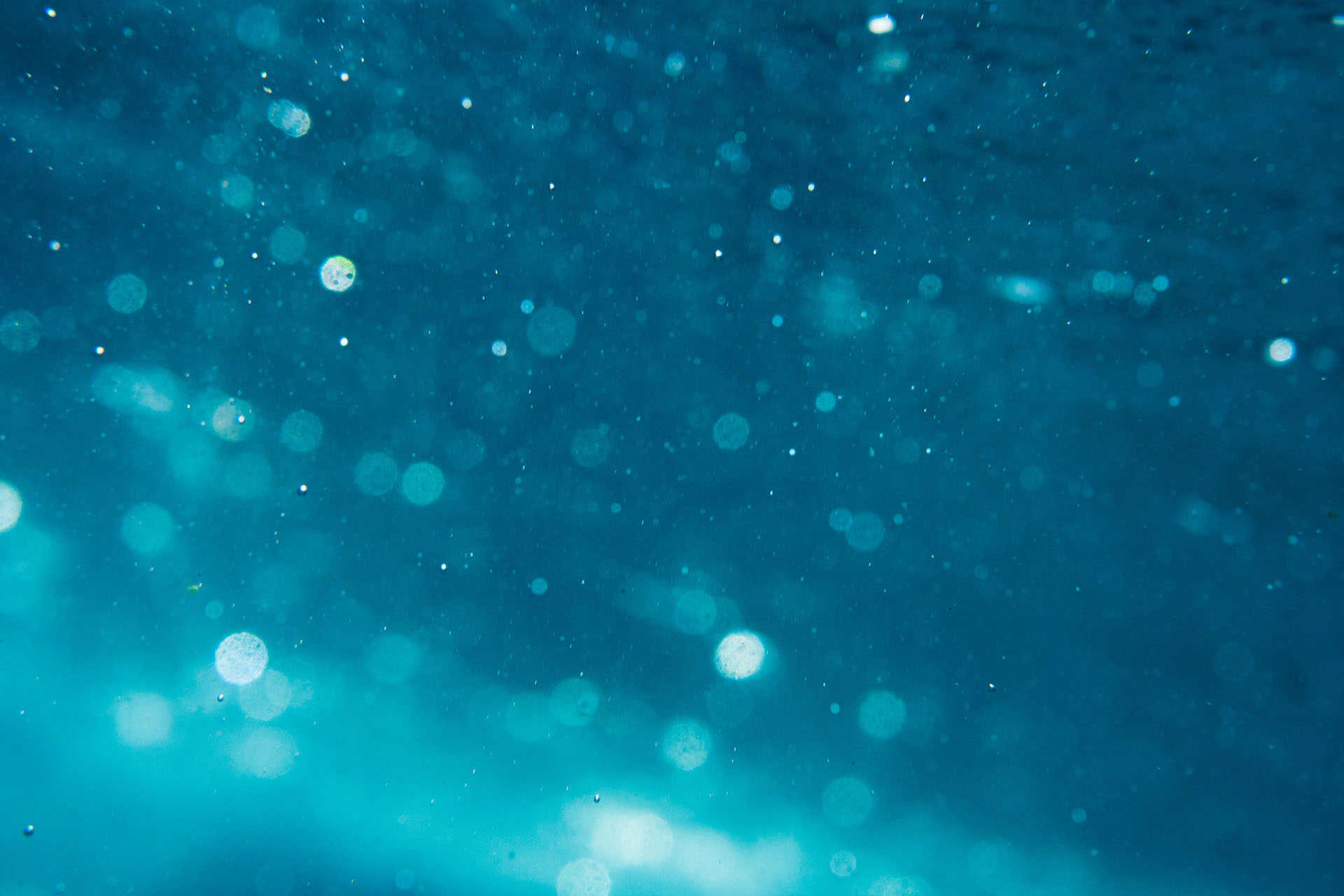 Register for email updates
Course structure
Duration: 3 years full-time, 6 years part-time
Our programmes require you to study a combination of compulsory and optional modules, typically taking four modules per term over two terms in each of the three stages of study. The course structure provides a sample of the modules available for this programme. This listing is based on the current curriculum and may change year to year in response to new curriculum developments and innovation.
Stage 1
Your first year is a compulsory introductory year, designed to provide you with a solid foundation in the understanding of management and related functions, such as marketing, financial management and aspects of global management.
Compulsory modules currently include
Stage 2
Compulsory modules currently include
Optional modules may include
Stage 3
Your final year offers you flexibility around your interests and prepares you to take up leading roles in the innovative world of organisation. You take 60 credits of compulsory modules, 45 credits of optional modules relating to People Management and a 15-credit module from a wider list of optional modules from the Management course structure. You can also decide to change course pathways before you start stage 3 if your passion has changed along the way.
Compulsory modules currently include
The module aims to develop critical appreciation of the management activities and leadership skills required in dynamic organisations operating in both national and international contexts. Current theory and research on the role which appropriate leadership behaviours can play in improving managerial and organisational effectiveness is explored. In addition a core feature of the module is student engagement in a range of individual and group development activities and their subsequent self-reflection on their progress and ongoing development needs. In doing so the module aims to develop self-awareness and emotional intelligence in the practice of management, as well as promoting the importance of personal strategies relating to career management, and individual leadership behaviour.
Areas to be covered will include:
Review of Management Activities and Roles: Planning and decision making, organising and resourcing, controlling and accountability including performance management responsibilities.
Leadership v Management: Consideration of the differences in these roles within organisations.
Development of Leadership Theories: From transactional to ethical, authentic and transformational leadership approaches and models of 'leaderful' practice.
Strategic leadership: Business values, organisational culture(s) and business ethics.
Leadership in Different Cultures: International perspectives on leadership behaviour and effectiveness; communicating across cultures.
Managing Self: Self-concept; impression management, networking; organisational power and politics; career development strategies.
Managing & Influencing Others: Emotional intelligence, assertiveness, ethical power and influence strategies, delegation, empowerment and trust.
Managing & Leading Teams: Creating high performance teams; team roles; stages of group formation/team life cycle; team building.
This module facilitates the development of an entrepreneurial mind-set, and equips students with necessary cutting-edge knowledge and skills vital for generating value in a knowledge based economy. The curriculum will include the following areas of study:
Broader application of entrepreneurship
Co-creation as a new form of generating value in an innovation ecosystem.
Managing innovation entrepreneurially
Entrepreneurial opportunity
Entrepreneurial Motivation
Entrepreneurial Marketing
Entrepreneurial Finance - Finance fuels entrepreneurship.
This module will extend students' knowledge and understanding of strategic management and strategic issues. It will introduce a range of contemporary issues associated with the formulation and implementation of corporate and business strategies with an emphasis on identifying and implementing strategic change within the organisation, building dynamic capabilities and developing coherent strategies. Issues might include strategies for a recession, global strategies, knowledge-based strategies, firms and industries, strategies where profit is of secondary (or no) importance. The module will also extend students' theoretical knowledge by presenting contemporary debates and issues in strategic thinking. The module will use a project in which students identify and suggest possible strategic solutions to a strategic issue in a real organisation to develop students' ability to link theory and practice in real-life situations.
The aim of this module is to provide students with (1) a systematic understanding of how information technology is driving business innovation, (2) the methods and approaches used by managers to exploit new digital opportunities, and (3) an appreciation of the knowledge and skills needed to manage the business innovation. By the end of this module, students will be equipped with the necessary knowledge and tools to deal with current business issues including digital transformation and emerging business models via technological innovations.
The module helps prepare students to acquire and develop the employability and transferable skills necessary to search and successfully apply for work experience and graduate opportunities in the commercial and public sector and postgraduate study.
The curriculum builds on knowledge and experience gained in related employability modules delivered at Stages 1 and 2, providing further guidance and more advanced practical exercises in application writing, CVs, careers advice, interview and assessment centre techniques, numeracy and competency tests, and psychometric evaluation. The aims here are to support students during their final year in applying for good graduate jobs and MSc degree programmes.
Optional modules may include
This module focusses on performance management activities undertaken by both line managers and functional HR managers in organisations in a variety of contexts (such as private, public and voluntary sector) and geographical settings (domestic and international). The aim of the module is to analyse organisational processes and practices pertaining to the optimisation of employee performance and managing related aspects of the employment relationship. Underpinning theories/principles related to this module arise mainly from psychology and organisational behaviour origins, and will include critiques from a variety of appropriate perspectives such as ethical, unitarist, pluralist, and labour process perspectives. A key aspect of the module is to develop students' conceptual and practical skills in managing employee performance.
Employee performance, retention, recruitment/selection, development, engagement
This module will explore more advanced management and organisational theory to facilitate students' examination of the challenges that face managers in contemporary organisations. As well as considering these challenges from a mainstream managerial perspective, the module will also draw on the perspective of critical management studies as a means of providing an alternative viewpoint on contemporary management issues. Indicative areas to be covered may include:
Identity in organisations and how the construction and performance of it requires managers to cope with existential challenges around anxiety and freedom.
The uses and abuses of managerial power and the inequality and insecurity that comes with it.
Neoliberal capitalism and its various consequences for organisational life.
Pressures to make organisations more sustainable, socially responsible, equal, diverse, and fair.
Organisational cultures based on entrepreneurialism.
The performance of gender in organisations.
New organisational forms and their emphasis on Speed.
The intensification of the control of Bodies, Spaces, and Time in contemporary organisations.
This module will introduce students to the key concepts of managing people, involving an examination of organisational, human resource management and industrial relations theory. This will be achieved through relating relevant theory to practical people and organisational management issues.
Topics of study are:
The theory of strategic HRM; Strategic HRM and Business Strategy;
Strategic HRM and Organisational Performance;
Strategic employee involvement and participation;
HRM in the public sector;
HRM in Small and Medium Enterprises;
HRM in the voluntary sector;
Strategic HRM in the international context.
The module aims to provide a critical understanding of the challenges of managing creativity and innovation within contemporary organisations. The experience of work and employment, management practices are affected by rapid technological change, intensifying global competition and changing demographic profiles and values of the work force. Contemporary organisations are pressurised to tackle these developments through creativity, innovation and new organisational forms.
This module examines the nature, antecedents, processes and consequences of creativity and innovation and their complex links with organisation, while also exploring major social and technological changes relating these to organisational creativity and innovation. Students will be introduced to the main concepts and theories on creativity, innovation and organisation through readings and discussions of the main themes and debates in the field. Case studies will be used to illustrate how these concepts are connected together and how they could impact upon management decision making within contemporary organisations. Students will be encouraged to explore some of the most notable historical and contemporary shifts in media and technology and discover how new organisational forms and methods have been devised to exploit them. They will develop awareness for the cross-fertilisation between disciplines in analyzing the dynamics of creativity, innovation and organisation and their complex relationships.
Topics include:
Conceptual foundations of creativity, innovation and organisation
Personality and individual creativity
Organisational creativity and innovation
Cognition, knowledge and creativity
Models and processes of innovation
Organisational culture and systems for supporting creativity and innovation
Leadership and entrepreneurship
Creative organisations across fields/ industries
Socio-technological change and new forms of organisation.
This module presents an overview of what work psychology is and its relevance and usefulness in improving our understanding and management of people (including ourselves) at work. Many work places operate sophisticated and expensive systems for assessing the costs and benefits of various workplace elements but often do not extend this to the management of employees. This module aims to demonstrate the benefits of having a comprehensive understanding of the role psychology can play in the management of people in contemporary organizations. Indicative content includes:
Work psychology
Individual differences and psychometrics
Best practice personnel selection
Stress and well-being
Motivation
Stereotypes and group behaviour
Leadership and diversity
The dark side of personality
Political behaviour in the workplace
The psychology of entrepreneurs
Using work psychology to enhance employability.
International and Comparative Human Resource Management aims to provide an analysis of the HRM systems in seven countries: USA, Germany, Sweden, France, Italy, China and India. Students will be introduced to the main concepts and theories through readings and discussions of the main authors in the field.
Within a broad historical context, an international comparative approach will be adopted to consider the development of the relationship between national governments, employers and trade unions. This will include an investigation of the development and decline of employment relations systems and the emergence of human resource management.
This module will allow students to work on a substantive piece of research which will allow them to frame and prioritise real business problems using well known fields and frameworks within academic business and management disciplines.
Developing important research questions in the area of business and management
Literature search and review
Understanding different research designs used in business and management research projects
Collection, use and analysis of secondary and primary data
Developing Analytical and Critical Thinking in using theory and data to frame and address business and management problems
Preparing and structuring the Business/Consultancy Project
Referencing, Citations and Developing writing skills
Communication and Presentation skills.
Fees
The 2023/24 annual tuition fees for this course are:
Home full-time

£9,250

EU full-time

£13,500

International full-time

£18,000

Home part-time

£4,625

EU part-time

£6,750

International part-time

£9,000
For details of when and how to pay fees and charges, please see our Student Finance Guide.
For students continuing on this programme, fees will increase year on year by no more than RPI + 3% in each academic year of study except where regulated.*
Your fee status
The University will assess your fee status as part of the application process. If you are uncertain about your fee status you may wish to seek advice from UKCISA before applying.
Additional costs
Find out more about accommodation and living costs, plus general additional costs that you may pay when studying at Kent.

Funding
Scholarships
We have a range of subject-specific awards and scholarships for academic, sporting and musical achievement.
Search scholarships
Kent offers generous financial support schemes to assist eligible undergraduate students during their studies. See our funding page for more details.
The Kent Scholarship for Academic Excellence
At Kent we recognise, encourage and reward excellence. We have created the Kent Scholarship for Academic Excellence.
The scholarship will be awarded to any applicant who achieves a minimum of A*AA over three A levels, or the equivalent qualifications (including BTEC and IB) as specified on our scholarships pages.
Teaching and assessment
Our enthusiastic team of international teaching staff are all experts in their field of study and are regularly published in leading journals worldwide. They guide and support your learning, bringing their subject to life and drawing you into the conversation through lectures, seminars, presentations and computer-based simulations.
Your progress is assessed through a mix of coursework – including reports, essays and presentations - and exams. Undergraduate students can expect around 8 contact hours per week, depending on year of study and optional module choices made. The remainder of the working week consists of self-guided study
Contact hours
For a student studying full time, each academic year of the programme will comprise 1200 learning hours which include both direct contact hours and private study hours. The precise breakdown of hours will be subject dependent and will vary according to modules. Please refer to the individual module details under Course Structure.
Methods of assessment will vary according to subject specialism and individual modules. Please refer to the individual module details under Course Structure.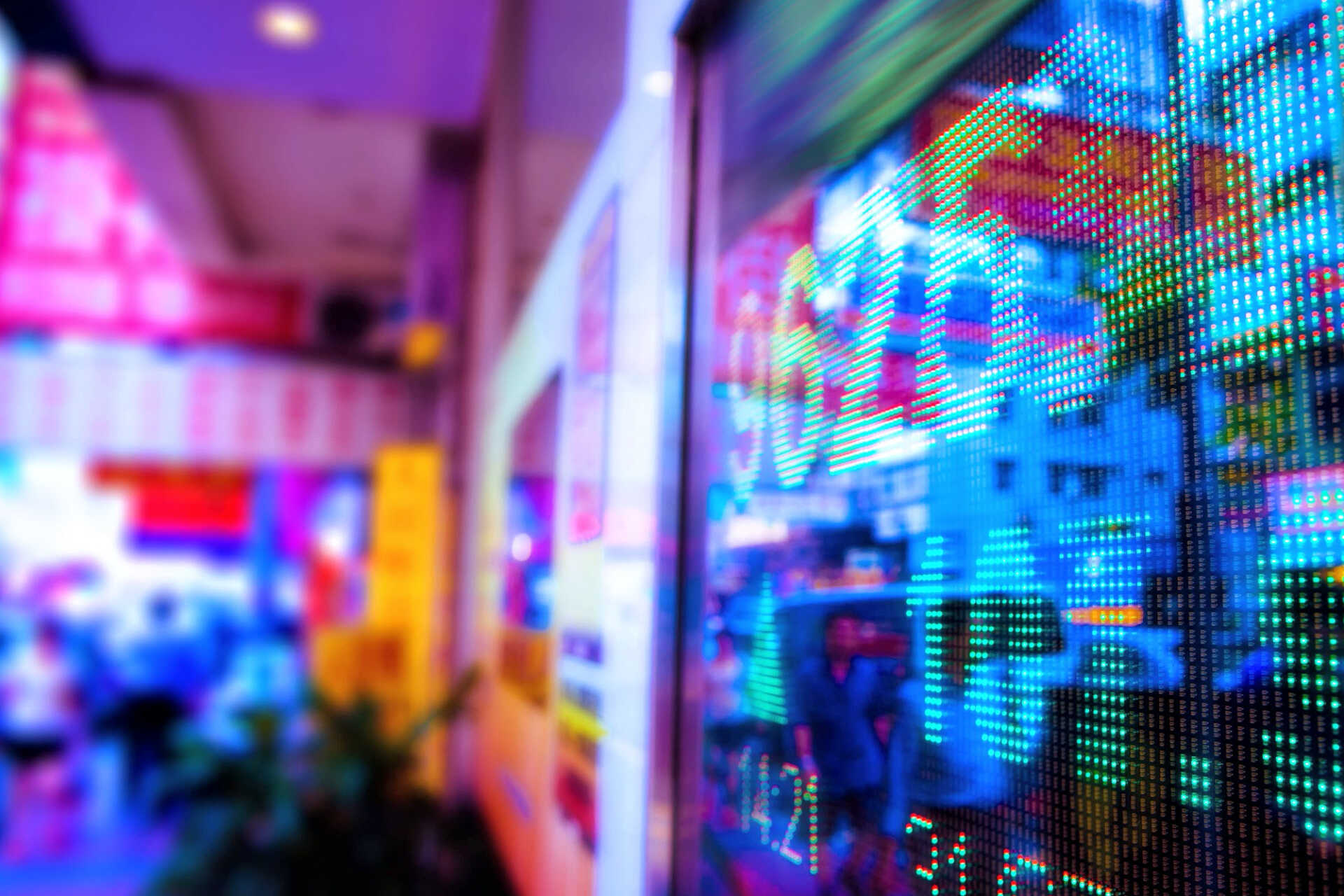 Independent rankings
Business and Management at Kent was ranked 37th out of 124 in The Complete University Guide 2023.
Careers
Successful KBS graduates: graduate destinations
Our Management graduates find work in public and private sector management and consultancy both overseas and in the UK in a wide range of companies and organisations, including:
Accenture Plc
Amazon
Cummins Inc
Deloitte
Enterprise Rent-A-Car Ltd
HSBC Bank Plc
IBM
KPMG
PwC
Lloyds Bank
Sainsbury's
Tesco
Kent Business School has an excellent international reputation and good links with businesses locally and globally. Our qualified careers practitioners provide support to all business undergraduate students for up to three years after graduation. In addition, Careers and Employability Service at the University, can also provide advice on how to apply for jobs, write a good CV or perform well in interviews.
Professional recognition
This programme is accredited by both the Chartered Management Institute (CMI) and the Institute of Exports and International Trade (IOE&IT).
As a student at Kent Business School, you have the opportunity to gain the Chartered Management Institute's (CMI) Level 5 Professional Qualification in Management and Leadership alongside your degree.
Apply for Management (People Management) - BSc (Hons)
If you are from the UK or Ireland, you must apply for this course through UCAS. If you are not from the UK or Ireland, you can apply through UCAS or directly on our website if you have never used UCAS and you do not intend to use UCAS in the future.
Find out more about how to apply
All applicants
Discover Uni information
Discover Uni is designed to support prospective students in deciding whether, where and what to study. The site replaces Unistats from September 2019.
Discover Uni is jointly owned by the Office for Students, the Department for the Economy Northern Ireland, the Higher Education Funding Council for Wales and the Scottish Funding Council.
It includes:
Information and guidance about higher education
Information about courses
Information about providers
Find out more about the Unistats dataset on the Higher Education Statistics Agency website.