Undergraduate Open Days
Join us at the Medway campus on Saturday 24 June and the Canterbury campus on Saturday 1 July. Meet staff and students, find out about our courses and explore our stunning campuses for yourself.

Tackle today's economic problems - inequality, environmental protection, and financial and monetary crises, by using Big Data. By understanding Big Data and machine learning you will examine how cutting-edge data analysis methods inform key decisions in finance, policy and industry.
Overview
Economics is everywhere - it's at the core of many societal and global issues. Investigate this connection using data science, big data, and machine learning, and you will gain a unique perspective on today's complex world, and open doors to a variety of employment opportunities. Year in Industry students have previously worked at Bank of England, Government Economic Service (GES), Deloitte, Ernst & Young, PwC, and Organisation for Economic Co-operation and Development (OECD).
Reasons to study Economics with Data Science at Kent
Study in a supportive learning community ranked 22nd for student satisfaction in The Complete University Guide 2023.
Increase your career prospects by adding a Year in Industry to gain real-world experience. Recent graduates have gone on to work at Deloitte, PwC and Goldman Sachs.
Collaborate with inspiring lecturers who advise UK, European and international organisations.
Study in our new Kennedy building, home to our economics community with excellent facilities, ideal for teaching analytic tools.
Shape your degree outside the classroom with our thriving student-led societies. Kent Invest focuses on financial markets holding an annual trading competition. The Economics Society explores issues of the moment through the lens of the discipline, culminating in an annual networking conference.
Access support through our employability team, regular workshops and alumni talks, as well as our dedicated academic adviser and peer mentoring scheme.
What you'll learn
Think like an economist, and discover the tools they use to analyse real economic problems. Study modules in macroeconomics and microeconomics together with specific modules on computation, machine learning, and big data. Tailor your degree with our wide range of optional modules to support your career ambitions. You will be challenged to contribute and defend your own theories and solutions.
Year in Computing/Year in Journalism
The Year in Computing and the Year in Journalism are both free-standing, self-contained years and can be taken after stage 2 or 3 (that is, between your second and final year, or after your final year).
You can only apply for a Year in Computing or a Year in Journalism once you are a student at Kent.
Featured video
Entry requirements
The University will consider applications from students offering a wide range of qualifications. All applications are assessed on an individual basis but some of our typical requirements are listed below. Students offering qualifications not listed are welcome to contact our Admissions Team for further advice. Please also see our general entry requirements.
A level

BBC from three full A levels including A level Mathematics. Applicants who have not studied A level Mathematics but hold GCSE Mathematics at grade 6 or higher will be considered on a case-by-case basis.

Access to HE Diploma

The University welcomes applications from Access to Higher Education Diploma candidates for consideration. A typical offer may require you to obtain a proportion of Level 3 credits in relevant subjects at merit grade or above.

BTEC Nationals

The University will consider applicants holding BTEC National Diploma and National Extended Diploma qualifications (QCF; NQF; OCR) on a case-by-case basis.

International Baccalaureate

30 points overall or 15 points at HL, including HL Mathematics or Maths: Analysis and Approaches at 5.

International Foundation Programme

Pass all components of the University of Kent International Foundation Programme with a 60% overall average.

T level

The University will consider applicants holding T level qualifications in subjects closely aligned to the course.
International students
If you are an international student, visit our International Student website for further information about entry requirements for your country, including details of the International Foundation Programmes. Please note that international fee-paying students who require a Student visa cannot undertake a part-time programme due to visa restrictions.
Please note that meeting the typical offer/minimum requirement does not guarantee that you will receive an offer.
English Language Requirements
Please see our English language entry requirements web page.
Please note that if you do not meet our English language requirements, we offer a number of 'pre-sessional' courses in English for Academic Purposes. You attend these courses before starting your degree programme.
Form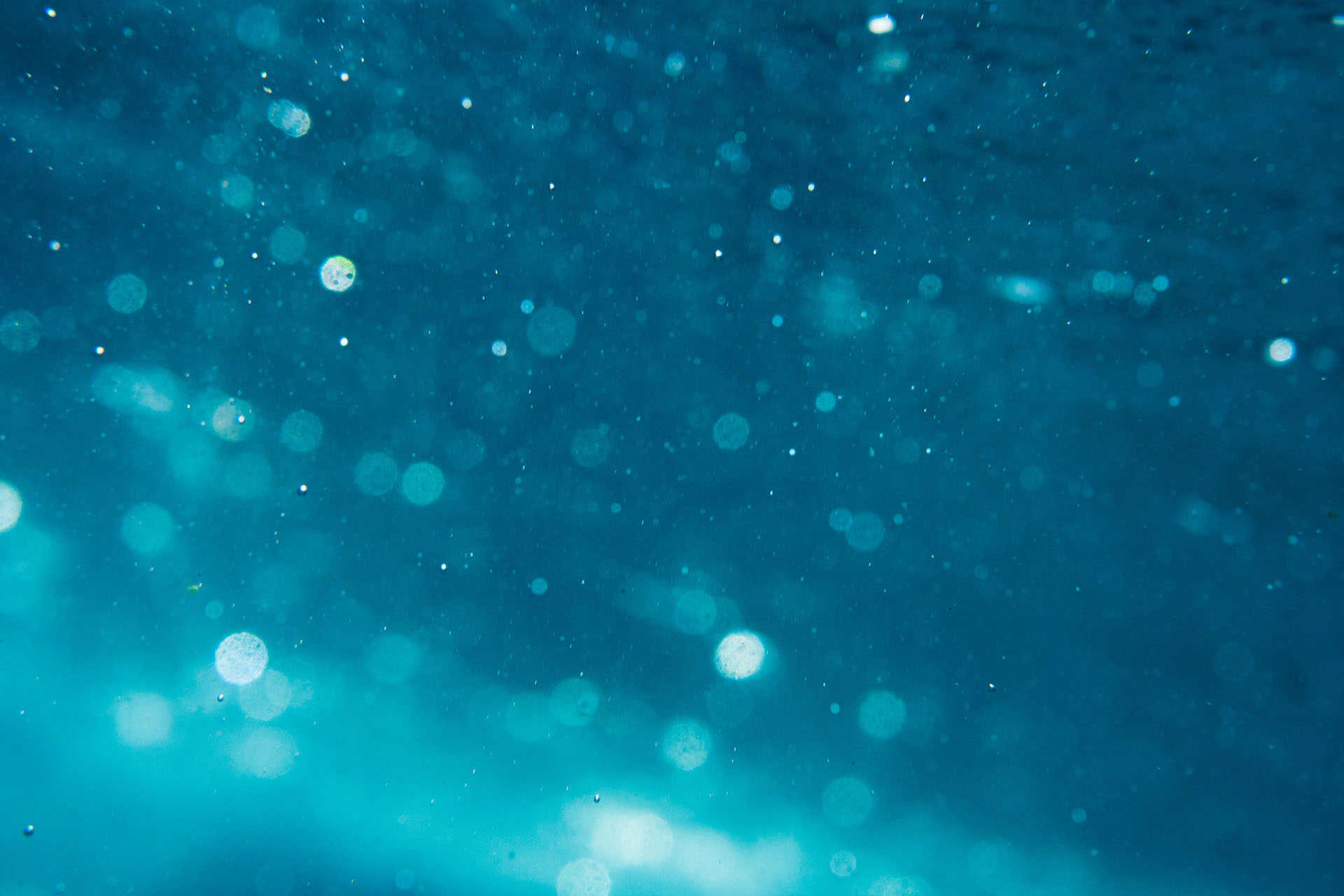 Register for email updates
Fees
The 2023/24 annual tuition fees for this course are:
Home full-time

£9,250

EU full-time

£13,500

International full-time

£18,000
For details of when and how to pay fees and charges, please see our Student Finance Guide.
For students continuing on this programme, fees will increase year on year by no more than RPI + 3% in each academic year of study except where regulated.*
Your fee status
The University will assess your fee status as part of the application process. If you are uncertain about your fee status you may wish to seek advice from UKCISA before applying.
Additional costs
Find out more about accommodation and living costs, plus general additional costs that you may pay when studying at Kent.

Funding
Scholarships
We have a range of subject-specific awards and scholarships for academic, sporting and musical achievement.
Search scholarships
Kent offers generous financial support schemes to assist eligible undergraduate students during their studies. See our funding page for more details.
The Kent Scholarship for Academic Excellence
At Kent we recognise, encourage and reward excellence. We have created the Kent Scholarship for Academic Excellence.
The scholarship will be awarded to any applicant who achieves a minimum of A*AA over three A levels, or the equivalent qualifications (including BTEC and IB) as specified on our scholarships pages.
Teaching and assessment
Teaching
All modules are taught by a combination of lectures and small group sessions. These small groups can include workshops, seminars, computer terminal classes, problem-based classes, peer teaching, student presentations, debates, role play, experiments, group work, students own guided work, 1-2-1 supervision, VLE based learning activities and research projects.
In addition, all staff are accessible for student consultations for two hours a week outside direct teaching time.
On average, you have a total of 12-14 hours of lecture, seminar and other formal contact time per week.
The School of Economics is committed to making sure that you leave Kent with much more than just a degree in Economics. We put great emphasis on the development of transferable skills, including numeracy, analytical problem solving, data analysis, and written and oral communication, as well as subject-specific skills for further study at postgraduate level.
Some modules are assessed by continuous assessment of coursework throughout the year and an end-of-year exam in the final term. A number of modules at each stage are assessed solely through coursework.
Contact hours
For a student studying full time, each academic year of the programme will comprise 1200 learning hours which include both direct contact hours and private study hours. The precise breakdown of hours will be subject dependent and will vary according to modules. Please refer to the individual module details under Course Structure.
Methods of assessment will vary according to subject specialism and individual modules. Please refer to the individual module details under Course Structure.
Programme aims
The programme aims to:
provide a flexible and progressive curriculum that is suitable for students who have or have not studied Economics and Data Science before.
provide a stimulating education in the principles of Economics and Data Science and their application, in which high quality teaching motivates students to achieve their full potential.
stimulate students intellectually through the study of economics and to lead them to appreciate its application to a range of problems and its relevance in a variety of contexts.
provide a firm foundation of knowledge about the workings of economic systems and to foster an understanding of alternative approaches to the analysis of economic phenomena.
equip students with technical skills and knowledge appropriate for graduates in economics and data science.
provide students with the ability to abstract and to develop simplifying frameworks for studying the real world.
develop in students the ability for rigorous reasoning and a logical approach to solving real world problems using economics and data science techniques.
develop in students the ability to apply economic and data science knowledge, analytical tools and skills in a range of theoretical, applied and policy problems.
develop students understanding of econometric theory and data science, and carry out applied econometric and data science investigations using appropriate software.
provide a range of options to enable students to study selected areas of economics and data science in depth, the teaching of which is informed by the research and scholarship of academic staff.
provide students with the knowledge and skill base from which they can proceed to further studies in economics and data science, related areas or in multidisciplinary areas that involve economics and data science.
develop in all students, through the study of economics and data science, a range of skills that will be of value in employment and self-employment.
develop skills and knowledge of relevant economics and data science software
Learning outcomes
Knowledge and understanding
You gain a knowledge and understanding of:
The main concepts, principles, theories, models and methods of modern economic, econometric, and data science analysis and their application in different areas of Economics.
The history and development of economic ideas and the differing methods of analysis that have been and are used by economists.
The analytical skills that allow students to formulate and consider a range of economic, econometric, and data science problems and issues.
The econometric, mathematical, statistical and computing methods used in Economics, Econometrics and Data Science.
Economic data, economic, econometrics and data science methods used to analyse such data.
Economic analysis of policy.
Critical Discussion of specific problems, issues and policies in a range of areas in Economics, Econometrics, and Data Science.
Key concepts affecting decision-making.
An economic topic chosen by the student and submitted as a supervised dissertation or extended essay in final year.
Information technology skills relevant for Economics, Econometrics, and Data Science.
Software, including programming languages and tools, packages, practice, structuring of economic data and information.
The role of logical mathematic argument and deductive reasoning used in applying economic modelling, econometrics, and data science techniques.
Intellectual skills
You gain the following intellectual skills:
Ability to abstract the essential features of a complex system.
Ability to think about what are the important variables and fixed parameters in solving a problem.
Ability to analysis complex issues using deductive and inductive reasoning.
Ability to organise and use information to analyse complex issues, test hypotheses, and apply core concepts and principles relevant to computing, statistics and econometrics.
Ability to review critically alternative explanations and analyses of a problem.
Ability to manage a supervised final year dissertation or extended essay on an economic topic chosen by the student.
Ability to demonstrate skills in calculation and manipulation of mathematical and statistical material written within the programme and ability to solve problems formulated within it.
Ability in computer skills and usage of relevant programming languages relevant.
Subject-specific skills
You gain the following subject-specific skills:
Analytical skills in economics, econometrics, machine learning, and economic modelling.
Ability to apply economic principles and analysis to a range of issues, problems and policies.
Ability to abstract the essential features of an economic issue, problem or system.
Knowledge of the principal sources of Economic data and information and ability to use and present this information.
Be able to carry out economic, econometric, and machine learning analysis of economic data.
Knowledge and ability to make and provide advice on how to make economic decisions.
Ability to synthesise and compare critically different economic analyses of an economic issue.
Ability to research the literature on an economic issue.
Ability to apply economic skills to investigate a supervised final year project on an economic topic chosen by the student.
Ability to use key aspects of econometrics, machine learning and economic modelling in analysing real world problems using small and large data set.
Knowledge and ability to demonstrate understanding of fundamental concepts and algorithmic thinking including recursive, distributed and parallel possibilities, and their role in machine learning algorithms and economic modelling.
Ability to use computational facilities and demonstrate skills in codification and storage of data as well as in pre-processing raw data for analysis.
Transferable skills
You gain the following transferable skills:
Effective communication of analysis and ideas both orally, aurally and in written form
Ability to assemble, analyse, use and present data.
Understanding and ability to use economic, econometric, mathematical and quantitative methods to analyse issues and problems.
Ability to analyse and make decisions, using economic concepts, e.g. opportunity cost and strategic behaviour.
Development of Information Technology skills through using statistical, econometric, and programming packages.
Independence in initiating and executing work.
Ability to think critically about proposed analyses and solutions to a problem or issue.
Become responsible for managing own learning and academic performance.
Manage a supervised final year dissertation or extended essay on an economic topic chosen by the student.
Computational skills including coding and programme development.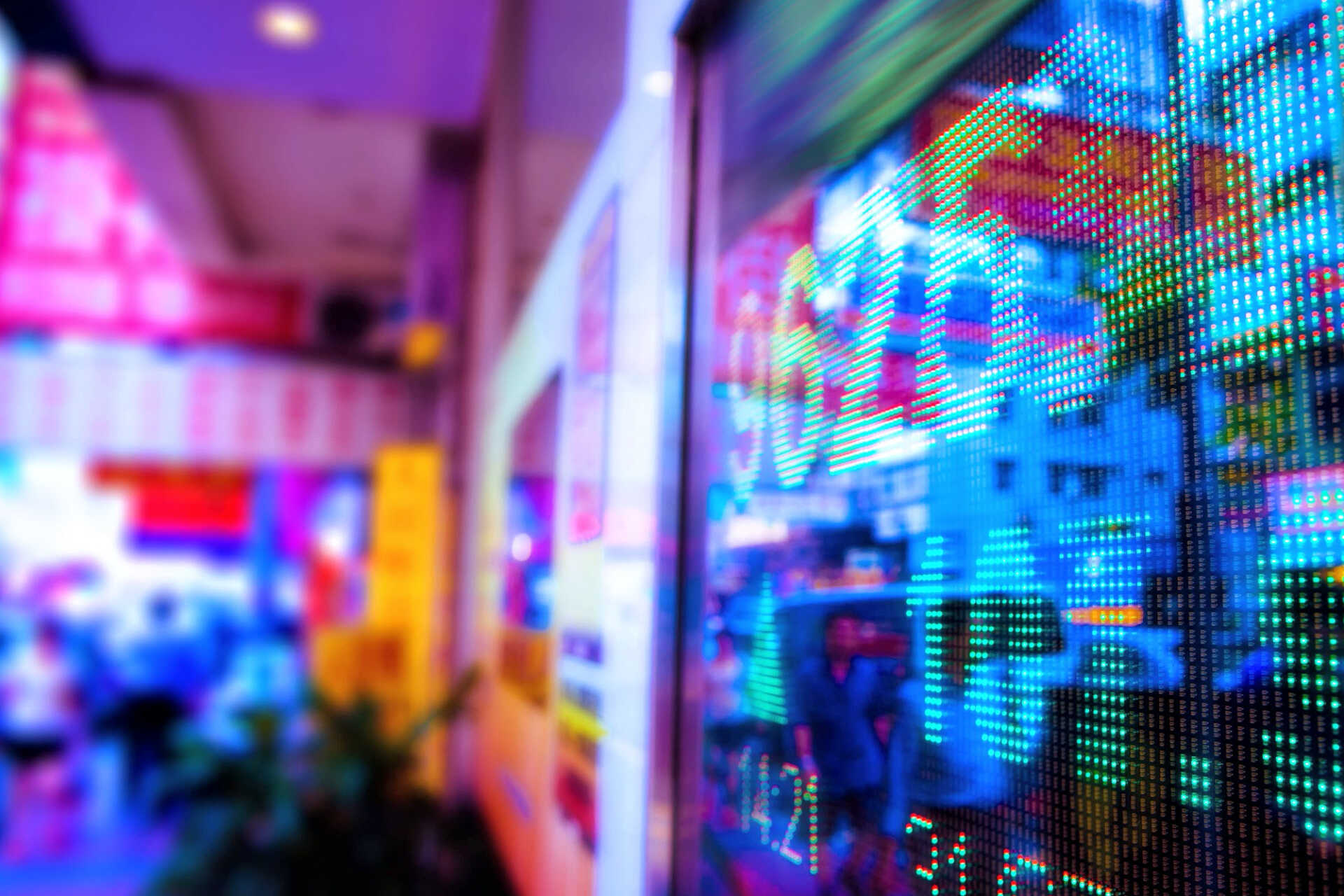 Independent rankings
Economics at Kent was ranked 22nd for student satisfaction in The Complete University Guide 2023.
Careers
Graduate destinations
Our Economics graduates have developed careers in accountancy, banking and finance, journalism, management consultancy and business. Recent graduates have gone on to work for:
Deloitte
Government Economic Service
HMRC
Citibank
KPMG
PwC
Bank of America
Schroders
Goldman Sachs
Barclays.
Help finding a job
The School of Economics supports and advises you in deciding what to do after your Economics degree. We offer:
one-to-one advice from a member of our employability team
employability workshops
talks from alumni and outside employers.
The University also has a friendly Careers and Employability Service which can give you advice on how to:
apply for jobs
write a good CV
perform well in interviews.
Work experience
Internships, either for a week or two or for the whole summer, can be a valuable addition to your studies. We provide guidance and assistance on where to look and how to apply.
Career-enhancing skills
Alongside a thorough understanding of economic issues, you develop key transferable skills that will appeal to employers. These include the ability to:
think critically
communicate your ideas and opinions succinctly
work independently
use your initiative and be proactive
work as part of a team and independently
manage your time and plan effectively
problem solve.
You can also gain extra skills by signing up for one of our Kent Extra activities, such as learning a language or volunteering.
Apply for Economics with Data Science - BSc (Hons)
If you are from the UK or Ireland, you must apply for this course through UCAS. If you are not from the UK or Ireland, you can apply through UCAS or directly on our website if you have never used UCAS and you do not intend to use UCAS in the future.
Find out more about how to apply
All applicants
International applicants
Discover Uni information
Discover Uni is designed to support prospective students in deciding whether, where and what to study. The site replaces Unistats from September 2019.
Discover Uni is jointly owned by the Office for Students, the Department for the Economy Northern Ireland, the Higher Education Funding Council for Wales and the Scottish Funding Council.
It includes:
Information and guidance about higher education
Information about courses
Information about providers
Find out more about the Unistats dataset on the Higher Education Statistics Agency website.