Become the point of contact for patients for the safe and effective use of medicines. Our MPharm programme with a Foundation Year prepares you for a successful career as a pharmacist in community or hospital settings.
Overview
Medway School of Pharmacy is a unique partnership between the University of Kent and the University of Greenwich. The School has achieved full accreditation from the General Pharmaceutical Council and is recognised as an established school of pharmacy.
Our five-year programme is based on three interlinked themes: practitioner and patient; medicines design and manufacture; the patient; and disease and drug action.
The foundation year helps you adapt to the higher education system and to develop and embed key academic and employability skills.
Our degree programme
Our curriculum is outcomes-focused and designed to prepare you for your future professional practice. In your Foundation Year you are introduced to the foundational level of chemistry for pharmacy, molecules, cells and body systems. We also teach you basic numeracy and academic study skills needed for successful progression on the MPharm programme.
On the MPharm, you study basic and applied science as well as clinical and professional practice, all in the context of patient care. We teach core themes of biological sciences, chemistry and drug delivery as part of integrated modules based around body systems including brain and psychiatry; heart and circulatory system; and the endocrine system.
We make extensive use of tutorials, workshops and practical laboratory classes as well as in-house simulation-based learning to foster your understanding and development.
In your final year, you conduct a sustained research project about a topic you feel particularly passionate about.
Study resources
The Medway School of Pharmacy houses a state-of-the-art, simulated environment for a hospital ward and fully equipped pharmacy. We also have a clinical skills laboratory in which you can perform some of your own research.
Our extensive network of teacher practitioners is there to provide guidance for your studies and professional development.
Kent's Student Learning Advisory Centre also offers useful workshops on the Medway campus on topics like essay writing and academic referencing.
Extra activities
You may want to join the student-led Medway Pharmacy Students' Association (MPSA). They organise a number of social activities such as trips, movie nights and sporting events.
You can also get involved with the British Pharmaceutical Student Association (BPSA) which holds local branch meetings at Medway. They also organise conferences and seminars which you can attend to keep up-to-date with key issues in the field and to meet leading practitioners and researchers.
Accreditation
General Pharmaceutical Council
Entry requirements
The University will consider applications from students offering a wide range of qualifications. All applications are assessed on an individual basis but some of our typical requirements are listed below. Students offering qualifications not listed are welcome to contact our Admissions Team for further advice. Please also see our general entry requirements.
A level

DDD - Science subjects are preferred

GCSE

Mathematics and English Language at grade C / 4 or above

Access to HE Diploma

The University welcomes students with vocational qualifications and/or relevant work experience, and will continue to judge each student on his/her individual merits.

BTEC Nationals

The University will consider applicants holding BTEC National Diploma and Extended National Diploma Qualifications (QCF; NQF; OCR) on a case-by-case basis – Applied Science is preferred. Typical offers when made are Distinction, Merit for BTEC Level 3 National Diploma or Merit, Merit, Merit for BTEC Level 3 Extended National Diploma. BTEC Level 3 Extended Certificates may be considered in conjunction with other Level 3 qualifications.

Please contact us for further advice on your individual circumstances.

International Baccalaureate

26 points overall or 14 points at HL

International Foundation Programme

N/A

T level

We are unable to consider applicants holding T Levels for this programme.
International students
If you are an international student, visit our International Student website for further information about entry requirements for your country, including details of the International Foundation Programmes. Please note that international fee-paying students who require a Student visa cannot undertake a part-time programme due to visa restrictions.
Please note that meeting the typical offer/minimum requirement does not guarantee that you will receive an offer.
English Language Requirements
Please see our English language entry requirements web page.
Please note that if you do not meet our English language requirements, we offer a number of 'pre-sessional' courses in English for Academic Purposes. You attend these courses before starting your degree programme.
Form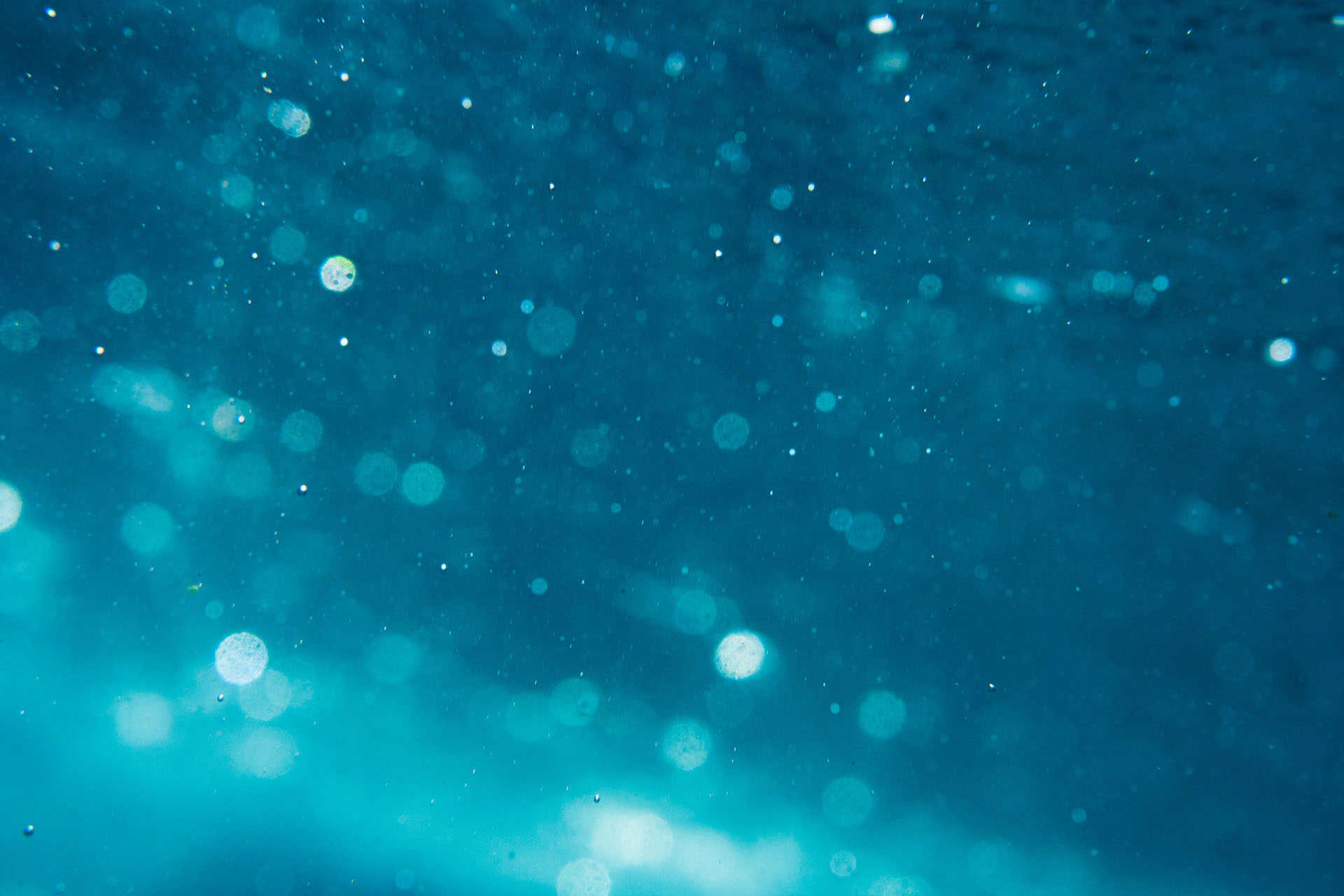 Register for email updates
Course structure
Duration: 5 years full-time
The following modules are indicative of those offered on this programme. This listing is based on the current curriculum and may change year to year in response to new curriculum developments and innovation.
Stage 0
Compulsory modules currently include
Essentials in Biological Sciences (15 credits)
Essentials in Chemical Sciences (15 credits)
Numeracy for Pharmacy and Biomedical Sciences (15 credits)
Introduction to Laboratory Practice (15 credits)
Introduction to Pharmacy Skills (30 credits)
Drugs and Diseases (15 credits)
Progress to MPharm Stage 1 (0 credits)
Academic Study Skills for University (15 credits)
Stage 1
Compulsory modules currently include
Professional Practice & Prescribing 1 (40 credits)
The Science of Medicines (40 credits)
Biomedical Sciences & Therapeutics (40 credits)
Patient Safety & Quality Competencies (0 credits)
Stage 2
Compulsory modules currently include
Professional Practice & Prescribing 2 (40 credits)
The Science of Medicines 2 (40 credits)
Biomedical Sciences & Therapeutics 2 (40 credits)
Patient Safety & Quality Competencies 2 (0 credits)
Stage 3
Compulsory modules currently include
Professional Practice & Prescribing 3 (40 credits)
The Science of Medicines 3 (40 credits)
Biomedical Sciences & Therapeutics 3 (40 credits)
Patient Safety & Quality Competencies 3 (0 credits)
Stage 4
Compulsory modules currently include
Prescribing Scope of Practice (40 credits)
Research Project (40 credits)
Quality Use of Medicines (40 credits)
Patient Safety & Quality Competencies 4 (0 credits)
Please contact the Medway School of Pharmacy for information about the course structure.
Fees
The 2023/24 annual tuition fees for this course are:
Home full-time

£9,250

EU full-time

£21,900

International full-time

£21,900
For details of when and how to pay fees and charges, please see our Student Finance Guide.
For students continuing on this programme, fees will increase year on year by no more than RPI + 3% in each academic year of study except where regulated.*
Your fee status
The University will assess your fee status as part of the application process. If you are uncertain about your fee status you may wish to seek advice from UKCISA before applying.
Additional costs
New students are subject to a number of small mandatory costs at the start of their course of around £50 in total.
We ask that all students purchase lab coats, safety glasses and a notebook at a cost price of £18.
Find out more about accommodation and living costs, plus general additional costs that you may pay when studying at Kent.

Funding
Scholarships
We have a range of subject-specific awards and scholarships for academic, sporting and musical achievement.
Search scholarships
Kent offers generous financial support schemes to assist eligible undergraduate students during their studies. See our funding page for more details.
The Kent Scholarship for Academic Excellence
At Kent we recognise, encourage and reward excellence. We have created the Kent Scholarship for Academic Excellence.
The scholarship will be awarded to any applicant who achieves a minimum of A*AA over three A levels, or the equivalent qualifications (including BTEC and IB) as specified on our scholarships pages.
Teaching and assessment
The MPharm programme is centred around three main themes; the medicine, the patient and the professional. These aspects come together and are integrated through demonstrating patient care around integrated cases. We have a strong focus on developing professional actualisation and working with other health and care professionals as part of a multidisciplinary team working around, and improving the care of, patients and the public. The importance of learning from and about a range of health and care is developed through the programme.
A range of teaching methods will be used from traditional lectures and video recordings, seminars, tutorials, laboratory sessions, practical's, online work, reading, independent study, reflecting on assignment feedback and practice-based learning.
This will be delivered in person, online (using computer aided learning) and via patient-simulation with our standardised patients. This is supported by developing our high fidelity simulations enabling the provision of a realistic and safe environment supporting the development of knowledge and skills.
Application and demonstration of knowledge and skills through teaching and learning is critical to embedding learning. The placement in the workplace further builds on this and contextualises practice whilst also building links with a range of health and care professionals.
Assessment
A range of different assessment types will be utilised, from written examinations, multiple choice question tests, coursework (for example laboratory assessments, professional and therapeutic decision making), oral presentations, poster presentations, clinical simulation activities with standardised patients, patient safety competences (including pharmaceutical calculations, dispensing and portfolio activities) and production of a research paper.
Contact hours
For a student studying full time, each academic year of the programme will comprise 1200 learning hours which include both direct contact hours and private study hours. The precise breakdown of hours will be subject dependent and will vary according to modules. Please refer to the individual module details under Course Structure.
Methods of assessment will vary according to subject specialism and individual modules. Please refer to the individual module details under Course Structure.
Careers
Graduate destinations
Our graduates are qualified to work in all branches of the profession such as:
hospitals
the NHS
pharmacies
primary care
industry
the armed services
prison services
academia.
Help finding a job
The University has a friendly Careers and Employability Service, which can give you advice on how to:
apply for jobs
write a good CV
perform well in interviews.
Work experience
Throughout the MPharm programme, you complete a number of external placements in hospitals and community pharmacies.
In your first year of the MPharm you spend one and a half days in a community pharmacy. You then spend three days in hospital and one week in a community pharmacy during your second year of study. In Year 3, you go out to a hospital and a community pharmacy for one week each. A self-arranged two week placement in a community pharmacy, hospital, GP surgery or industry is part of your final year of study.
Career-enhancing skills
Our graduates develop substantial transferable skills that are valued in a range of work environments.
These skills include:
communication
organisational and research skills
writing reports
performing laboratory work
working effectively and considerately in teams.
You can also gain extra skills by signing up for our Kent Extra activities, such as learning a language or volunteering.
Professional recognition
You are required to complete a pre-registration year in practice and pass a registration exam before you can become a registered pharmacist in Great Britain. This is a separate programme for which you need to apply and a place on the programme is not guaranteed.
The programme has full accreditation from the General Pharmaceutical Council.
Apply for Pharmacy with Preparatory Year - MPharm
Full-time applicants
When you are applying for the MPharm degree, please apply to the Medway School of Pharmacy, UCAS institution code name MEDSP, institution code M62.
Full-time applicants (including international applicants) should apply through the Universities and Colleges Admissions Service (UCAS) system. If you need help or advice on your application, you should speak with your careers adviser or contact UCAS Customer Contact Centre. You can also write to UCAS at:
UCAS Customer Contact Centre,
PO Box 28,
Cheltenham
GL52 3LZ

Discover Uni information
Discover Uni is designed to support prospective students in deciding whether, where and what to study. The site replaces Unistats from September 2019.
Discover Uni is jointly owned by the Office for Students, the Department for the Economy Northern Ireland, the Higher Education Funding Council for Wales and the Scottish Funding Council.
It includes:
Information and guidance about higher education
Information about courses
Information about providers
Find out more about the Unistats dataset on the Higher Education Statistics Agency website.