Architects and the designers of our surroundings are the driving force behind the design and development of our built environment. Whether they are designing new buildings, giving a new lease of life to existing ones, developing urban spaces, landscapes or contemporary interiors, architects have a profound influence on all our lives.
Overview
Our MArch architecture programme is validated by the Royal Institute of British Architects (RIBA). The award is also prescribed by the Architects' Registration Board (ARB) as giving exemption from Part 2 of their professional examinations.
Graduates from the MArch programme can take the ARB/RIBA Part 3 examination after amassing a minimum of 24 months' recorded office-based work experience, 12 months of which must be in the UK.
Our degree programme
This is a two-year (known as Stage 4 and Stage 5) full-time undergraduate professional programme focused on architectural design. It forms the second part of the UK's traditional five-year continuum of professional undergraduate education in architecture. For graduates with the required exemptions from professional examinations, this leads toward registration in the UK as an 'Architect'.
You study modules covering design, technology, employability and cultural context. These place a prominent focus on your design skills, while also developing your understanding of sustainability, critical thinking and professional practice.
Teaching is delivered through a unit system and generally involves a hypothetical design project. You work with a mix of Stage 4 and 5 students and learn through an iterative process, facilitated by seminars, tutorials and peer-to-peer learning. Additional lecture and seminar modules cover technology, cultural context, dissertation and employability.
Term abroad
You have the chance to take a work placement or study abroad for a term in your second year. Previous study destinations have included:
Virginia Tech (US)
École Nationale Supérieure d'Architecture et de Paysage de Lille.
Study resources
Our open-plan studios are at the creative heart of our teaching. It's a place where our students can work on projects, share ideas and inspire each other.
The hi-tech Digital Crit space provides a more formal environment for sharing work and getting feedback. It is also used to present finished work in a group environment.
Overall, our facilities include:

modern design workshops
dedicated model workshops
laser-cutting facilities
computer studio and labs
Digital Crit spaces for presenting designs, including uTouch HD screens
an excellent library collection of books, journals and electronic resources.
Extra activities
Many of our students like to join the Kent Architectural Student Association (KASA). It is run by students and in previous years has organised:
social events
design competitions
talks from experts in architecture, graphic design, product design and art.
Kent School of Architecture and Planning also puts on special events that you are welcome to attend. These may include:

open lectures
research seminars
exhibitions
conferences and symposia.
Professional network
Kent School of Architecture and Planning has a wide professional network and invites guest speakers from inspirational practices such as:
Farrells
Carl Turner Architects
Rogers Stirk Harbour + Partners
Guy Hollaway Architects.
Featured video
I love the University and I found the School to be a very close community. So, coming back for the MArch was a no-brainer really.
Jasmine Davey - Master of Architecture
Entry requirements
The University will consider applications from students offering a wide range of qualifications. All applications are assessed on an individual basis but some of our typical requirements are listed below. Students offering qualifications not listed are welcome to contact our Admissions Team for further advice. Please also see our general entry requirements.
Access to HE Diploma

N/A

BTEC Nationals

N/A

International Foundation Programme

N/A

T level

The University will consider applicants holding T level qualifications in subjects closely aligned to the course.
A minimum of a second class honours degree in architecture - with a demonstrated strength in design portfolio - from a UK university, or an overseas qualification with a grade or GPA of an equivalent standard.
Applicants will be asked to submit a portfolio of their design work once their application has been received. Although it is not a requirement, professional work experience taken after completing your undergraduate degree is also expected.
The University will consider applications from students with a wide range of qualifications. Prospective applicants with alternative qualifications should contact ArtsHumsAdmissions@kent.ac.uk for advice prior to application. Note that it is not possible to offer places to all students who meet our typical offer/minimum requirement.
All students graduating from the MArch programme receive their award with ARB and RIBA Part 2 exemption. Further information is available from the Architects Registration Board (ARB).
If you are an international student, visit our International Student website for further information about entry requirements for your country, including details of the International Foundation Programmes. Please note that international fee-paying students who require a Student visa cannot undertake a part-time programme due to visa restrictions.
Please note that meeting the typical offer/minimum requirement does not guarantee that you will receive an offer.
English Language Requirements
Please see our English language entry requirements web page.
Please note that if you do not meet our English language requirements, we offer a number of 'pre-sessional' courses in English for Academic Purposes. You attend these courses before starting your degree programme.
Course structure
Duration: 2 years full-time
The following modules are indicative of those offered on this programme. This listing is based on the current curriculum and may change year to year in response to new curriculum developments and innovation.
Stage 4
Compulsory modules currently include
Stage 5
Compulsory modules currently include
This technology portfolio further develops how the concurrent and parallel design module (or exceptionally a design project already completed in a previous MArch design module) would be realised in terms of the technology and environmental considerations of the building programme. It further develops, demonstrates and integrates the building technologies and environmental control strategies underlying the design project. Each student is to produce a series of technical detail drawings from Scales 1:20 – 1: 5, together with a physical model of a key part of their building, for instance a section through the envelope at a corner, at a scale of 1:20 or as directed by the module convener. Students have to demonstrate a developed ability to critically evaluate and refine technical propositions through an iterative process. Additionally design drawings and models will be expected to demonstrate an advanced consideration for and provision of technology addressing the environmental exposure, temperature control, waterproofing, ventilation, circulation, structural support and integration, and sensibilities and sensitivities to appropriate building construction technologies. This will include an articulated attitude to the use of Material Tectonics. Students will need to summarise the iterative process and the final solution through clearly annotated drawings, sketches and models (both presentation and working models) appropriately.
This module involves a consideration of design at an urban scale and is taught through a Unit system with individual Unit briefs interpreting this specification. Each Unit brief will offer the opportunity to analyse and critically appraise new hypotheses through the speculation of complex design proposals, and consider context in terms of history, policy, legislation, environment, economics and community. Unit briefs for this module may develop themes in parallel with Design 4a, with which it is co-taught in Units, and may continue themes into the following term's design module(s).
This module involves the design of a singular or multiple architectural propositions, and is taught through a Unit system with individual Unit briefs interpreting this specification. Each Unit brief will offer the opportunity to develop a conceptual and critical approach to complex architectural design proposals that is developed into a comprehensive and integrated design project. Unit briefs for this module may develop themes in parallel with Design 4b, with which it is co-taught in Units, and may continue themes from the preceding term's design module(s).
Optional modules may include
One of the Stage 5 optional modules, this module aims to provide students with a formal programme in teaching architectural design and communication. Students will develop a good understanding of architectural pedagogy, first through practical experience in first year undergraduate studio teaching and second through research in higher education. The focus is on teaching and learning models specific to architecture, such as studio-based tutorials and design reviews. The module is taught through a combination of lectures/seminars, tutorials, and review sessions. Teaching and assessment of this module is divided into two components: 1) theory of architectural education 2) teaching practice. For the theory component students produce an academic essay based on a topic in architectural education. Through these essays students will explore a particular area of architectural education in greater depth. Students will choose a topic in consultation with the module convenor and will develop their research over the course of the term. Feedback is provided during seminars/tutorials and formative review sessions. During the reviews students will present their research and receive feedback from a panel of critics. The lectures/seminars will introduce students to (a) educational theories and models of architectural education (b) research methodologies in education and (c) practical pedagogical methods used in studio teaching. For the practical component, stage 5 students take on the role of Teaching Assistants in autumn and spring terms under the supervision of a dedicated studio tutor and the module convenor.
Students following this module focus their research question around making and assembling an artefact, as a piece of research-through-practice, together with a 3500 word written essay in combination with the submission of the artefact., which it will frame and discuss theoretically. The module comprises 10 half-hour bi-weekly tutorials to develop an individual, integrated written and artefactual investigation with an assigned tutor; students develop a research question related to architecture or another field of environmental/spatial design. Students are expected to develop their ability to gather and synthesize data, as well as to analyse it in a coherent and convincing manner. In addition, they are expected to situate their own investigation in the broader context of architectural history, culture, and discourse.
Students produce their dissertation over Autumn and Spring terms. Students are required to develop their communication and research skills to a high professional standard. The module comprises tutorials with an assigned tutor, directing students to develop a research question related to architecture or a related field of environmental/spatial design. Students are expected to develop their ability to gather and synthesize data, as well as to construct a coherent and convincing overall analysis. In addition, they are expected to situate their own investigation within the broader context of architectural history, culture, and discourse. Interdisciplinary investigations that further inform architectural thinking are encouraged.
Fees
The 2022/23 annual tuition fees for this course are:
Home full-time

£9,250

EU full-time

£15,900

International full-time

£21,200
For details of when and how to pay fees and charges, please see our Student Finance Guide.
For students continuing on this programme, fees will increase year on year by no more than RPI + 3% in each academic year of study except where regulated.*
Your fee status
The University will assess your fee status as part of the application process. If you are uncertain about your fee status you may wish to seek advice from UKCISA before applying.
Additional costs
General additional costs
Find out more about accommodation and living costs, plus general additional costs that you may pay when studying at Kent.
Funding
Scholarships
We have a range of subject-specific awards and scholarships for academic, sporting and musical achievement.
Search scholarships
RIBA offers a hardship fund for eligible students.
Teaching and assessment
All students within a particular unit follow the same design project brief, while additional lecture and seminar modules support design through the teaching of technology, culture, dissertation and employability.
Assessment is by a variety of methods, including a portfolio of drawings, models and artefacts, written case study, essay, reflective blogs, oral presentation and dissertation.
Contact hours
For a student studying full time, each academic year of the programme will comprise 1200 learning hours which include both direct contact hours and private study hours. The precise breakdown of hours will be subject dependent and will vary according to modules. Please refer to the individual module details under Course Structure.
Methods of assessment will vary according to subject specialism and individual modules. Please refer to the individual module details under Course Structure.
Programme aims
This programme aims to:
ensure that you achieve the standard of Part 2 of the professional qualifications through development of your knowledge, understanding and abilities
promote creativity and excellence in architectural design; from imaginative concepts to thoughtful project development and the integration of technology strategically and in detail
develop your knowledge of the professional context of architecture and ensure that you are aware of your professional responsibilities
develop your understanding of architecture within a broader cultural context
promote and support your independent self-learning and communication skills
accommodate a wide range of views and develop your specialised architectural interests
develop your understanding of how the boundaries of knowledge are advanced through research and promote originality in applying your knowledge
develop your initiative, responsibility and sound critical judgement in making decisions about complex architectural issues.
enable you to develop strategies for self-improvement and commitment to life skills and learning
support you in achieving your potential in all parts of the programme.
Learning outcomes
Knowledge and understanding
You will gain knowledge and understanding of:
the application of academic discipline and a professional approach to MArch work
an appropriate philosophical approach which reveals an understanding of theory in a cultural context
the influences on the contemporary built environment of individual buildings, the design of cities, past and present societies and wider global issues
the histories and theories of architecture and urban design, the history of ideas, and the related disciplines of art, cultural studies and landscape studies and its application in critical debate
briefs and how to critically appraise them to ensure that the design response is appropriate to the site and context, and for reasons such as sustainability and budget
inter-relationships between people, buildings and the environment and an understanding of the need to relate buildings and the spaces between them to human needs and scales
regulatory requirements, including the needs of the disabled, health and safety legislation and building regulations and developmental control, that guide building construction
the contribution of other professionals in the design process showing an appropriate use of team working skills, recognising the importance of current methods in the construction industry
building technologies, environmental design, construction methods in relation to human well-being, welfare of future generations, the natural world and the consideration of a sustainable environment
the impact on design of legislation, codes of practices and health and safety both during the construction and occupation of a project
how cost control mechanisms operate within the development of an architectural project
the basic principles of business management and factors related to running a design practice and how architects organise, administer and manage an architectural project, recognising current and emerging trends in the construction industry such as partnering, integrated project process, value engineering and risk management
the inter-relationships of individuals and organisations involved in the procurement and delivery of architectural projects, and how these are defined and effected through a variety of contractual organisational structures
the fundamental legal, professional and statutory requirements as they are relevant to building design and practice, with particular reference to matters relating to health and safety and universal design for access
the professional duties and responsibilities of architects, as defined and described in the Codes and Standards relating to their professional practice.
Intellectual skills
You develop intellectual skills in:
generating and systematically testing, analysing and appraising design options, and drawing conclusions which display methodological and theoretical rigour
independently defining and appraising ideas in relation to a design and to the work of others
critically appraising and forming considered judgements about spatial, aesthetic, technical and social qualities of a design within the scope and scale of a wider environment
identifying and managing individual learning needs so as to prepare for and maintain professional standards commensurate with qualification
applying relevant research to the ideas, development and quality of the task
formulating a research proposal with its appropriate methodology.
Subject-specific skills
You gain subject-specific skills in:
integrating knowledge of the social, political, economic and professional context that guides building construction
devising structural and constructional strategies for a complex building or group of buildings employing integrative knowledge of structural theories, constructional techniques and processes, the physical properties and characteristics of building materials and components and the environmental impact of specification choices, and the provision of building services
integrating knowledge of the principles and theories associated with visual, thermal and acoustic environments
integrating knowledge of climatic design and the relationship between climate, built form, construction, lifestyle, energy consumption and human well-being
using architectural representations having critically appraised the most appropriate techniques available.
Transferable skills
You will gain the following transferable skills:
using visual, verbal and written communication and appropriate media (including sketching, digital and electronic techniques) to represent analysis and critical appraisal of proposals of complex designs to professional and lay audiences
producing documentation and reports which are clear, analytical and logical covering a range of architectural issues of culture, theory and design
working as part of a team
researching, speculating, appraising and drawing conclusions about a range of architectural issues
learning skills including the ability to plan and carry through a project programme
ability to be self-critical about the work and constructive in how to address and progress it
putting forward rational arguments and form independent views based on a critical approach to the field of study
reflecting on work progress and develop enhancement strategies.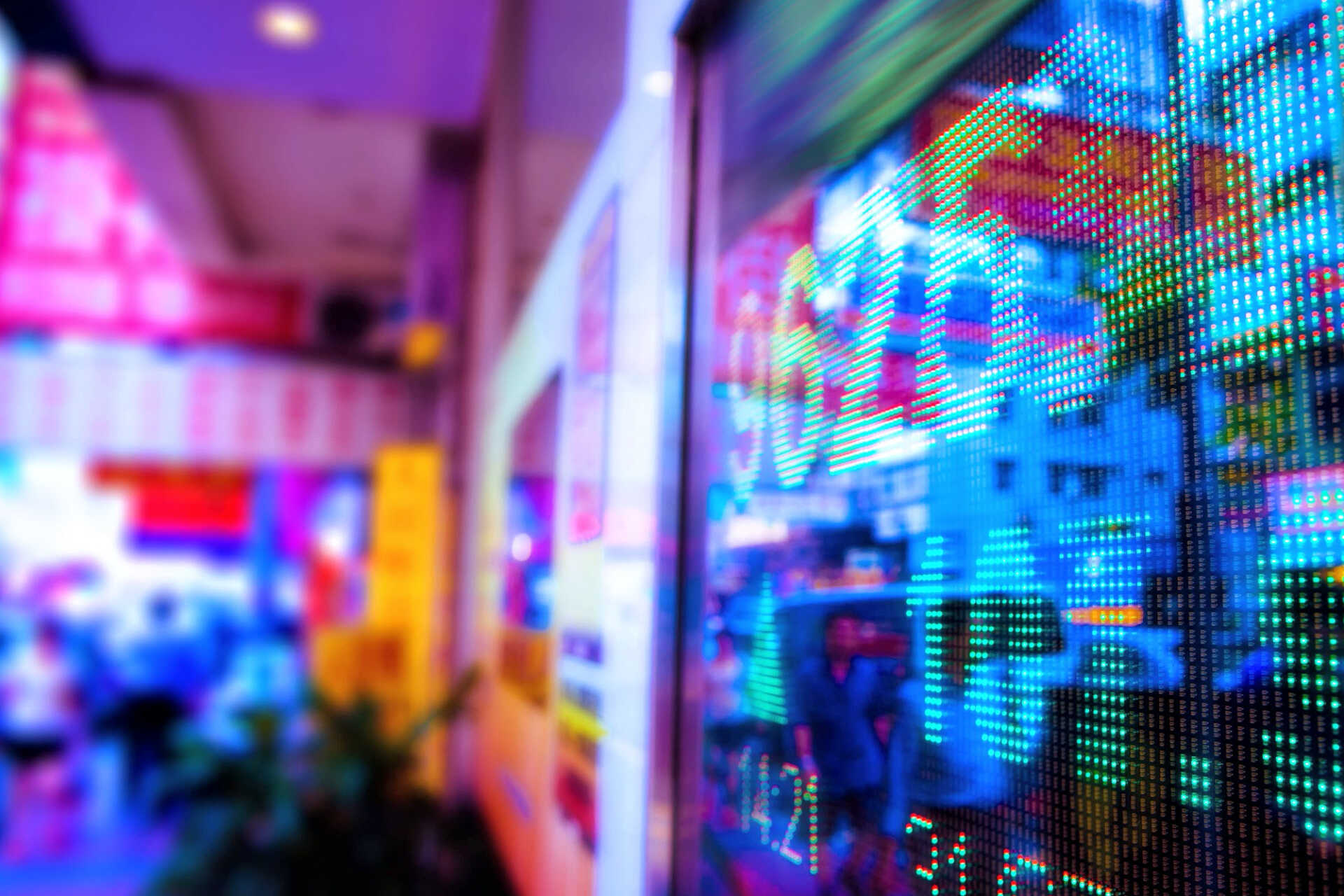 Independent rankings
Architecture at Kent was ranked 7th for research quality in The Complete University Guide 2023.
Careers
Many of our graduates go on to work in well-known architectural practices, such as:
Grimshaw Architects
Farrells
HLM Architects
HOK
Jestico + Whiles
Herzog & de Meuron
Our graduates have also followed careers in professions related to design, graphics and visualisation.
Help finding a job
Kent School of Architecture and Planning has links to professional practices and this network is very useful to students when looking for work in an architectural practice. You are encouraged to network at our events, and we run special sessions to help you with writing your CV.
The University also has a friendly Careers and Employability Service, which can give you advice on how to:
apply for jobs
write a good CV
perform well in interviews.
Career path into architecture
Qualifying as a professional architect involves a specific route of study and work experience.
This MArch degree programme provides exemption from the RIBA/ARB Part 2 examinations.
Following the MArch, you continue to work in an architectural practice until you have a total of 24 months of professional experience (including the period of professional experience gained before entering the MArch programme).
You are then eligible to take Part 3 of the ARB/RIBA examinations, which lead to full professional registration as an architect.
Career-enhancing skills
You graduate with an excellent grounding in architectural knowledge and a range of professional skills in:
visual and verbal presentations
digital media
model-making
freehand drawing.
To help you to appeal to employers, you also develop key transferable skills in:
computing
analysing data
writing well.
You can also gain extra skills by signing up for one of our Kent Extra activities, such as learning a language or volunteering.
Professional recognition
Kent's MArch architecture programme is validated by RIBA, and the award is prescribed by the ARB as giving exemption from Part 2 of their professional examinations.
Apply for Architecture - MArch
Our application system (Kent Vision) allows you to save and return to your application at any time.
Contact us
United Kingdom/EU enquiries
T: +44 (0)1227 768896
Discover Uni information
Discover Uni is designed to support prospective students in deciding whether, where and what to study. The site replaces Unistats from September 2019.
Discover Uni is jointly owned by the Office for Students, the Department for the Economy Northern Ireland, the Higher Education Funding Council for Wales and the Scottish Funding Council.
It includes:
Information and guidance about higher education
Information about courses
Information about providers
Find out more about the Unistats dataset on the Higher Education Statistics Agency website.