What is philosophy? Why is it important? Is it still relevant in today's technology-based society? As a philosopher, you develop the ability to reflect on the most fascinating abstract ideas and connect them to real-life situations. At Kent you don't just read philosophy, you do philosophy.
Overview
For thousands of years, people have asked fundamental questions about the universe and our place in it.

Philosophy is the search for some basic answers to some basic questions and philosophical debates are all around us: When someone says something offensive, is it part of its meaning that it is offensive, or just how it is used? Under what circumstances might it be permissible to use violence to further political goals? Can machines have intelligence? Why do beliefs need to be guided by evidence?
The Department of Philosophy at Kent is an open and friendly community with expertise in a range of areas including philosophy of mind, philosophy of time, liberation and totalitarianism, the value of suffering in criminal punishment and moral responsibility. You have the opportunity to develop your own thoughts on philosophical ideas and engage in debates on a range of topics.
"University is a journey. It's not just about the academic side; learning comes in many different forms and I have definitely grown as a person, studying at Kent". Philosophy graduate Sasha applied to Kent via Clearing and shares her story and advice. Sasha also served as President of Kent Union for the 19/20 academic year.

Your course
Philosophy teaches you how to think and react to the world: in that sense, it is one of the most practical subjects you can study.
You begin with an introduction to philosophy, including ethics, knowledge and metaphysics, logic and reasoning. You also have the opportunity to study rights and existentialism. If you are keen to widen your field of interest further, you can also study modules from other subjects.

In your second and final years, you focus in greater depth on subjects such as the philosophy of language, cognitive science, medicine, religion, feminist philosophy and politics. In the final year of study, you can also choose to write a dissertation on a topic of your choice, based on your own research.
Year abroad/placement year
You can also apply to spend a year abroad as part of your degree programme. Studying abroad is a great opportunity to discover a new culture and demonstrates to future employers that you have the enthusiasm to succeed in a new environment. It is possible to spend a year or a term abroad at one of our partner institutions. You don't have to make a decision before you enrol at Kent but certain conditions apply. It is also possible to undertake a placement year in industry.
Study resources
In the University's Templeman Library, you have access to a number of relevant databases, including Academic Search Premier, British Humanities Index, The Philosopher's Index and Web of Science.
Extra activities
The Philosophy Society is run by Kent students to promote philosophical discussion. The society hosts a series of activities including lectures, film nights, pub walks and social events.
The Philosophy Department runs an active events programme that you are welcome to attend. These may include:
invited lecturers
reading groups
seminars and conferences
the philosophy reading weekend.
Featured video
It's wonderful being able to carve out my own academic path and to have been supported in that.
Kyle Lovell - Philosophy BA
Entry requirements
Please also see our general entry requirements.
A level

BBB or ABC

Access to HE Diploma

The University will not necessarily make conditional offers to all Access candidates but will continue to assess them on an individual basis.

If we make you an offer, you will need to obtain/pass the overall Access to Higher Education Diploma and may also be required to obtain a proportion of the total level 3 credits and/or credits in particular subjects at merit grade or above.

BTEC Nationals

The University will consider applicants holding BTEC National Diploma and Extended National Diploma Qualifications (QCF; NQF; OCR) on a case-by-case basis. Please contact us for further advice on your individual circumstances. A typical offer would be to achieve DDM.

International Baccalaureate

34 points at SL or 15 at HL

International Foundation Programme

Pass all components of the University of Kent International Foundation Programme with a 60% overall average including 60% in Academic Skills Development.
International students should visit our International Student website for further specific information. International fee-paying students who require a Student visa cannot study part-time due to visa restrictions.
English Language Requirements
Please see our English language entry requirements web page.
If you need to improve your English language standard as a condition of your offer, you can attend one of our pre-sessional courses in English for Academic Purposes before starting your degree programme. You attend these courses before starting your degree programme.
Course structure
Duration: 3 years full-time, 6 years part-time
Modules
The following modules are indicative of those offered on this programme. This listing is based on the current curriculum and may change year to year in response to new curriculum developments and innovation.
On most programmes, you study a combination of compulsory and optional modules. You may also be able to take 'elective' modules from other programmes so you can customise your programme and explore other subjects that interest you.
Stage 1
Compulsory modules currently include
Optional modules may include
This module provides an introduction to some of the key issues in the philosophy of law. All of the ideas discussed are linked by focusing on the notion of 'right'. Students will be exposed to a variety of questions and issues, such as: 'What is a right?', 'Are there such things as natural rights?', 'Is there any absolute right?', 'What is involved in saying that one has a right to free speech or a right to private property?', 'Who has a right and why?', 'Do future people have rights?', 'Do we have a right against social deprivation?' and 'Do children have a right to be loved?'..
What is time? Augustine famously answered 'If nobody is asking me, I know; if somebody asks and I try to explain, I don't know'. In this module we try to explain what time is, and reflect upon the condition of living in time. The module will cover challenges to our understanding of time from physics, psychology, and philosophy, and will engage with problems of acting and living within a changing world.
This module provides a thematic introduction to selected topics and debates that span global philosophical, religious and cultural traditions. It will explore issues such as the nature of reality, of the self, and of goodness or value, the foundations of ethics and the ideal society, and the goals of life in a variety of worldviews. Cross-referencing cultural traditions with broader theoretical and philosophical debates, it seeks to provide a foundation for understanding key concepts and themes found within the world's traditions of philosophy and religion, and exploring their implications for fundamental debates about truth, society, psychology and the good life.
You have the opportunity to select elective modules in this stage.
Stage 2
Compulsory modules currently include
Philosophers have conceived of their subject in a variety of ways, as rational systematisation, as a guide to the good life, as continuous with science, as dialogue, as critique, as therapy, and so on. In this module a small sample of topics will be chosen from a range of fields, for instance, ethics, politics, and science. Through team teaching, students are shown various—sometimes competing—ways to approach, discuss and respond to the chosen topics. This will include consideration of a number of techniques adopted by philosophers, such as, the use of the history of philosophy, conceptual analysis, thought experiments, formal philosophy, public philosophy and experimental philosophy.
Optional modules may include
You have the opportunity to select elective modules in this stage.
Stage 3
Optional modules may include
You have the opportunity to select elective modules in this stage.
Fees
The 2021/22 annual tuition fees for this programme are:
Home full-time

£9,250

EU full-time

£12,600

International full-time

£16,800

Home part-time

£4,625

EU part-time

£6,300

International part-time

£8,400
For details of when and how to pay fees and charges, please see our Student Finance Guide.
For students continuing on this programme, fees will increase year on year by no more than RPI + 3% in each academic year of study except where regulated.*
Your fee status
The University will assess your fee status as part of the application process. If you are uncertain about your fee status you may wish to seek advice from UKCISA before applying.
Additional costs
General additional costs
Find out more about accommodation and living costs, plus general additional costs that you may pay when studying at Kent.
Funding
Scholarships
We have a range of subject-specific awards and scholarships for academic, sporting and musical achievement.
Search scholarships
University funding
Kent offers generous financial support schemes to assist eligible undergraduate students during their studies. See our funding page for more details.
Government funding
You may be eligible for government finance to help pay for the costs of studying. See the Government's student finance website.
Scholarships
General scholarships
Scholarships are available for excellence in academic performance, sport and music and are awarded on merit. For further information on the range of awards available and to make an application see our scholarships website.
The Kent Scholarship for Academic Excellence
At Kent we recognise, encourage and reward excellence. We have created the Kent Scholarship for Academic Excellence.
The scholarship will be awarded to any applicant who achieves a minimum of A*AA over three A levels, or the equivalent qualifications (including BTEC and IB) as specified on our scholarships pages.
Teaching and assessment
Some modules have lectures, some have seminars, and all have class discussions. Some promote 'student active' learning techniques which encourage you to work on individual or group research, and present your findings to the rest of the class.
Assessment of philosophy modules is by essays, in-class assignments, seminar participation or tests, or a combination of these methods.
Contact hours
For a student studying full time, each academic year of the programme will comprise 1200 learning hours which include both direct contact hours and private study hours. The precise breakdown of hours will be subject dependent and will vary according to modules. Please refer to the individual module details under Course Structure.
Methods of assessment will vary according to subject specialism and individual modules. Please refer to the individual module details under Course Structure.
Programme aims
This programme aims to:
promote the study of philosophy within a strongly multidisciplinary context
produce graduates with knowledge in the main themes and texts of the Western tradition in philosophy
produce graduates equipped with the skills and abilities characteristic of philosophers
produce graduates equipped with generic skills for study in the humanities
enable students to develop more general skills and competences so that they can respond positively to the challenges of the workplace or of postgraduate education.
Learning outcomes
Knowledge and understanding
You gain knowledge and understanding in:
the ideas of the major philosophers as encountered in their own writings, from the ancient Greek philosophers to the present day
central theories and arguments in the fields of logic, metaphysics, epistemology, and philosophy of mind, including such topics as existence, truth, certainty, meaning, causality, free will, and the relation of mind and body
central theories and arguments in the fields of moral, political and social philosophy, including such topics as the nature of judgements about right and wrong, human rights, duties and obligations, the relation between the individual and society, freedom, and justice
the relevance of philosophical ideas to other disciplines and areas of enquiry such as literature, the arts, religion, law, politics and social studies.
Intellectual skills
You gain intellectual skills in:
following complex presentations
reading a variety of technical and non-technical material
using libraries effectively
reflecting clearly and critically on oral and written sources, using powers of analysis and imagination
marshalling a complex body of information
remembering relevant material and bringing it to mind when needed
constructing cogent arguments in the evaluation of this material
formulating independent ideas and defending them with cogent arguments.
Subject-specific skills
You gain subject-specific skills in the following areas:
articulacy in identifying underlying issues in philosophical debates
precision of thought and expression in the analysis and formulation of complex and controversial philosophical problems
sensitivity in the interpretation of philosophical texts drawn from a variety of historical periods
clarity and rigour in the critical assessment of arguments presented in such texts
the ability to use and criticise specialised philosophical terminology
the ability to abstract, analyse and construct sound arguments and to identify logical fallacies
recognising methodological errors, rhetorical devices, unexamined conventional wisdom, unnoticed assumptions, vagueness and superficiality
the ability to move between generalisation and detailed discussion, inventing or discovering examples to support or challenge a position, and distinguishing between relevant and irrelevant considerations
the ability to consider unfamiliar ideas and ways of thinking, and to examine critically presuppositions and methods.
Transferable skills
You gain transferable skills in the following:
communication – producing focused and cogent written presentations summarising information and assessing arguments; giving oral presentations, using visual aids where appropriate
problem-solving – identifying problems; assessing the strengths and weaknesses of different solutions; defending your own solutions
improving your learning – identifying your strengths and weaknesses; assessing the quality of your own work; managing your time and meeting deadlines; learning to work independently
working with others – participating in seminar discussions, responding to the views of others and to criticisms of your own views without giving or taking offence; engaging in independent group work, including the preparation of group presentations
using information technology – wordprocessing essays; using online information sources; using e-mail for receiving and responding to communications.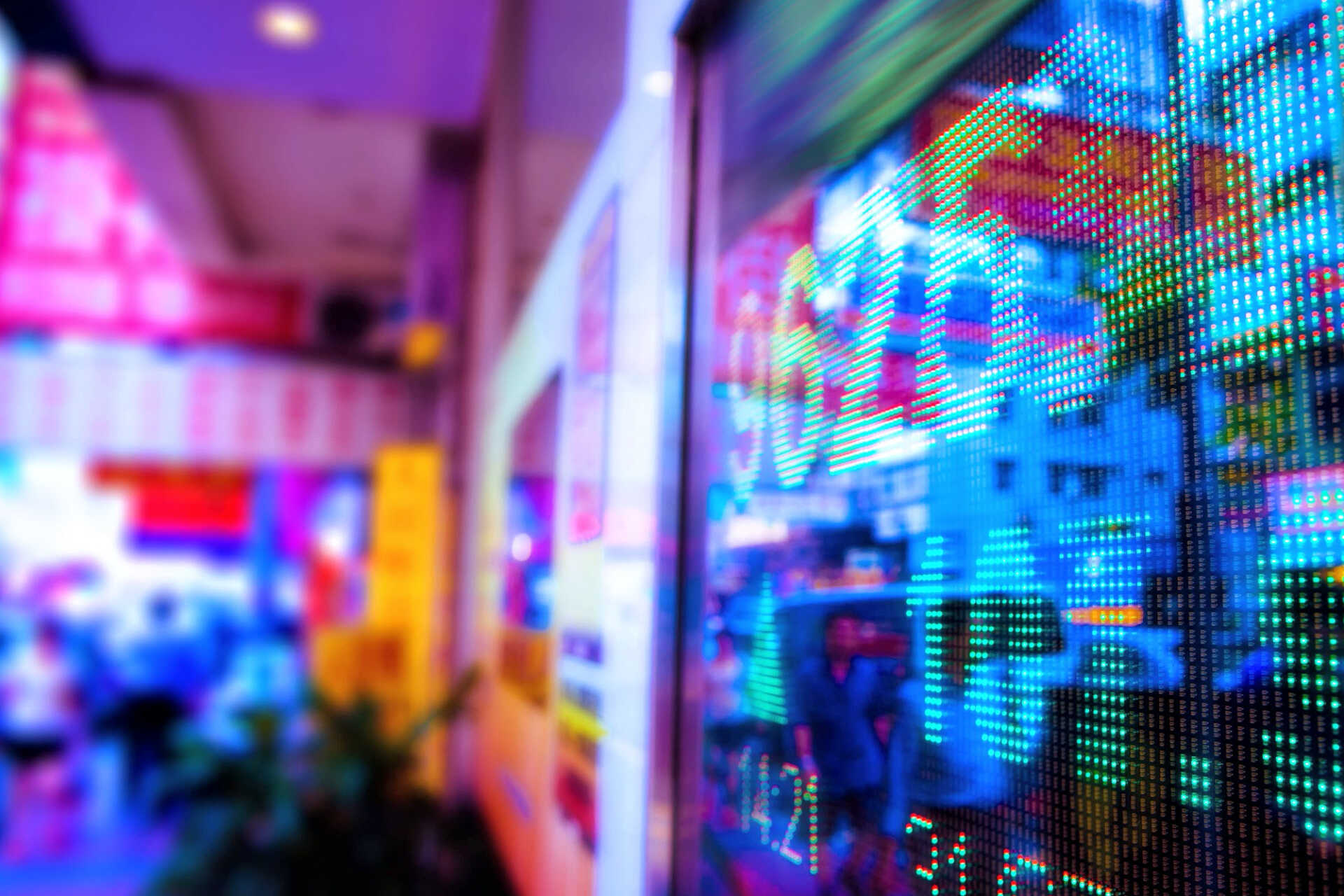 Independent rankings
Philosophy at Kent was ranked 1st for research intensity and scored 87% overall in The Complete University Guide 2021.
Careers
Graduate destinations
Our graduates have gone on to work in:
teaching
publishing
journalism
media
marketing
the civil service
the legal profession.
Help finding a job
The University has a friendly Careers and Employability Service, which can give you advice on how to:
apply for jobs
write a good CV
perform well in interviews.
Career-enhancing skills
Studying Philosophy at Kent equips you with the skills to analyse arguments, to express yourself clearly, verbally and in writing, and to present a case rigorously.
To help you appeal to employers, you learn transferable skills that are useful in any career. These include the ability to:
think critically
express yourself clearly and logically
solve problems
work independently or as part of a team.
You can also gain extra skills by signing up for our Kent Extra activities, such as learning a language or volunteering.
Apply for Philosophy - BA (Hons)
Discover Uni information
Discover Uni is designed to support prospective students in deciding whether, where and what to study. The site replaces Unistats from September 2019.
Discover Uni is jointly owned by the Office for Students, the Department for the Economy Northern Ireland, the Higher Education Funding Council for Wales and the Scottish Funding Council.
It includes:
Information and guidance about higher education
Information about courses
Information about providers
Find out more about the Unistats dataset on the Higher Education Statistics Agency website.