Undergraduate Open Days
Join us at the Medway campus on Saturday 24 June and the Canterbury campus on Saturday 1 July. Meet staff and students, find out about our courses and explore our stunning campuses for yourself.

What do we mean by 'culture' and why is its meaning often contested? Film, from experimental cinema to Hollywood block-busters, is an exciting subject through which to approach these questions. Our joint honours programme Cultural Studies and Film is a rewarding course that allows you to follow your passions.
Overview
At Kent, Cultural Studies is taught in the School of Social Policy, Sociology and Social Research where you benefit from a large choice of specialist modules on race, social change, criminal justice or disability and the arts. You are taught by leading academics in fields like gender, race and the body.
You explore the links between culture, film and society drawing on critical theories and methods from the social sciences and the humanities. We examine a range of areas, from digital media, to the creative and cultural industries, to social identities and movements.
The School of Arts' Jarman building is a creative hub for students of film, drama, media studies and art history.
Our degree programme
The programme begins with an overview of different cultural and sociological theories that address 'culture', 'media' and 'society' as part of a broader global and historical context. You are also introduced to different film styles and genres.
You then go on to learn how to conduct and apply qualitative sociological research that engages with different cultural products like mass media; spoken word poetry; digital media technologies; television and film.
During all stages of your studies you have the opportunity to choose specialist modules that suit your interests and include topics like documentary cinema, screenwriting, digital culture, animated worlds and cultures of embodiment.
In your final year of study, there is an option to take a dissertation module on a subject of your choice or to complete an independent film project. This allows you to focus in detail on an area you are particularly passionate about.
Study resources
Facilities to support film studies include:
our own cinema, which screens ten to 15 films a week
8,000 DVDs and videos in the library
individual and group viewing facilities in the library.
Our film production facilities are industry-standard and include the following:
sound-proofed production studio with projection, chroma-key green screen and black serge cycloramas
extensive lighting grid
sound-dubbing studio
individual editing suites equipped with Final Cut Pro
digital studio with post-production software.
Kent's Templeman Library also gives you access to a wide range of topical journals and books in hard copy and digital format.
Your designated academic advisor provides guidance for your academic and professional development throughout your studies. Our Student Learning Advisory Service offers useful workshops on topics like essay writing and academic referencing.
Extra activities
There are a number of student-led societies at Kent which you may want to join, for example:
UKC Digital Media
Socrates Society
Film Society
Feminist Society
B-Movie Society.
The Gulbenkian, our campus arts-centre, has two large cinemas and screens block-busters as well as independent art films. It also holds regular events that might be of interest to you such as round-tables with directors and screenwriters.
There are also events available throughout the year for students from the School of Social Policy, Sociology and Social Research. These may include:
research seminars and webcasts
career development workshops
informal lectures by guest experts followed by group discussion.
Featured video
Entry requirements
The University will consider applications from students offering a wide range of qualifications. All applications are assessed on an individual basis but some of our typical requirements are listed below. Students offering qualifications not listed are welcome to contact our Admissions Team for further advice. Please also see our general entry requirements.
A level

BBB

Access to HE Diploma

The University welcomes applications from Access to Higher Education Diploma candidates for consideration. A typical offer may require you to obtain a proportion of Level 3 credits in relevant subjects at merit grade or above.

BTEC Nationals

Distinction, Distinction, Merit

International Baccalaureate

30 points overall or 15 points at HL

International Foundation Programme

Pass all components of the University of Kent International Foundation Programme with a 60% overall average, including 60% in LZ028.


T level

The University will consider applicants holding T level qualifications in subjects closely aligned to the course.
International students
If you are an international student, visit our International Student website for further information about entry requirements for your country, including details of the International Foundation Programmes. Please note that international fee-paying students who require a Student visa cannot undertake a part-time programme due to visa restrictions.
Please note that meeting the typical offer/minimum requirement does not guarantee that you will receive an offer.
English Language Requirements
Please see our English language entry requirements web page.
Please note that if you do not meet our English language requirements, we offer a number of 'pre-sessional' courses in English for Academic Purposes. You attend these courses before starting your degree programme.
Form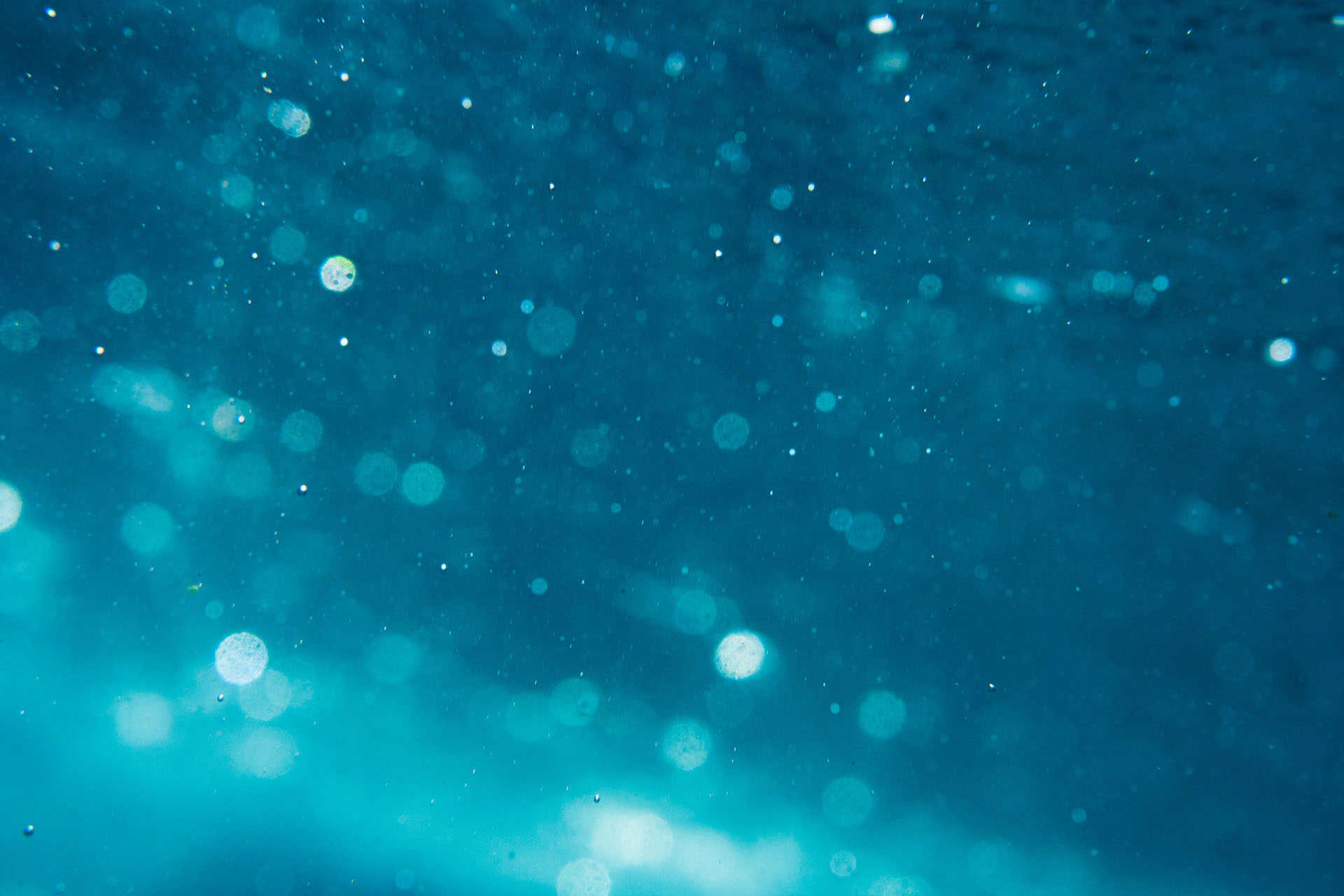 Register for email updates
Course structure
Duration: 3 years full-time (plus option of one full year abroad), 6 years part-time
Modules
The following modules are indicative of those offered on this programme. This listing is based on the current curriculum and may change year to year in response to new curriculum developments and innovation.
On most programmes, you study a combination of compulsory and optional modules. You may also be able to take 'elective' modules from other programmes so you can customise your programme and explore other subjects that interest you.
Stage 1
Compulsory modules currently include
Optional modules may include
Crime is a major social and political issue and the source of much academic and popular debate. Key criminological issues will be examined during the course of the module within their wider sociological and social policy context. There will be a particular focus on understanding the nature and extent of crime and victimisation, analysing public and media perceptions of crime, and exploring the relationship between key social divisions (age, gender and ethnicity) and patterns of offending and victimisation.
This course is designed to provide students with an introduction to the ways sociologists attempt to document and explain the social experience of everyday life. Each week the category of 'social experience' is held up for analytical scrutiny in relation to a particular component of 'everyday life'. The course aims to illustrate the value of sociology for helping individuals to better understand the contents and conditions of their social experience of the world. It also aims to document the ways in which sociological theories and methods have developed in correspondence with the evolution of modern societies. The curriculum will include topics such as: Sex, Gender and Sexuality, Racial and Ethnic Identities, Risk and Society, Crime and Deviance, Health, Media, Religion or Family.
Sociology is the study of human societies. It is a discipline committed to the attempt to map out and explain the constitution of society. It also aims to attend to and explain the distinctive character of people's social experience of the world. Sociologists operate from the premise that, by working to explain human characteristics and behaviours in social terms and as relative products of society, they stand to offer insights into some of the major forces that determine our thoughts and behaviours. They work under the conviction that human beings are fundamentally social beings and are products of distinct forms of society. This course is designed to provide you with a basic introduction to Sociology. A particular focus is brought to how sociologists venture to understand the social structures and determinant social forces that shape our living conditions and life chances. It also outlines some of the ways in which such matters are addressed as problems for sociological theory and empirical sociological research.
The curriculum will include topics such as:
What is Sociology?
Theories and Theorizing
Methods and Research
Cities and Communities
The State, Social Policy and Control
Globalization
Work, Employment and Leisure
Inequality, Poverty and Wealth
Stratification, Class and Status
You have the opportunity to select elective modules in this stage.
Stage 2
Compulsory modules currently include
Indicative topics are:
• The impact of social research upon both social theory and policy-making.
• The primary epistemological and ontological debates and how these affect the research question, method and design.
• The steps in designing a qualitative research project and criteria for assessing its quality as applied to positivist as well critical theorist approaches.
• Ethical considerations in social research and the process of ethical clearance within the University.
• The use of sampling techniques in qualitative research, the main problems with establishing valid samples and how different sampling approaches can undermine the validity of the research findings.
• The variety of qualitative research techniques available to social scientists and their relative advantages and disadvantages in understanding the social world. These include interviewing, visual, comparative/historical, and discourse analytic approaches.
This module introduces and applies ideas in critical, cultural and communications theory to debates and issues surrounding media and popular culture, focusing on such themes as cultural elitism, power and control, the formation of identities, the politics of representation, and the cultural circuit of production and consumption. It investigates the relationship between the development of contemporary society and societal values and the changing technological basis of mediated culture.
Optional modules may include
Stage 3
Compulsory modules currently include
Optional modules may include
You have the opportunity to select elective modules in this stage.
Fees
The 2023/24 annual tuition fees for this course are:
Home full-time

TBC

International full-time

TBC

Home part-time

TBC

International part-time

TBC
For details of when and how to pay fees and charges, please see our Student Finance Guide.
For students continuing on this programme, fees will increase year on year by no more than RPI + 3% in each academic year of study except where regulated.*
Your fee status
The University will assess your fee status as part of the application process. If you are uncertain about your fee status you may wish to seek advice from UKCISA before applying.
Additional costs
Find out more about accommodation and living costs, plus general additional costs that you may pay when studying at Kent.

Funding
Scholarships
We have a range of subject-specific awards and scholarships for academic, sporting and musical achievement.
Search scholarships
Kent offers generous financial support schemes to assist eligible undergraduate students during their studies. See our funding page for more details.
The Kent Scholarship for Academic Excellence
At Kent we recognise, encourage and reward excellence. We have created the Kent Scholarship for Academic Excellence.
The scholarship will be awarded to any applicant who achieves a minimum of A*AA over three A levels, or the equivalent qualifications (including BTEC and IB) as specified on our scholarships pages.
Teaching and assessment
Cultural Studies
We use a variety of teaching methods, including lectures, case study analysis, group projects and presentations, and individual and group tutorials. Many module convenors also offer additional 'clinic' hours to help with the preparation of coursework and for exams.
Film
All modules involve lectures, small group seminars and film screenings (where relevant). On average, you have two lectures and three hours of seminars each week, plus four to six hours film viewing.
Depending on the modules you select, assessment varies from 100% coursework (extended essays or dissertation), to a combination of examination and coursework.
Contact hours
For a student studying full time, each academic year of the programme will comprise 1200 learning hours which include both direct contact hours and private study hours. The precise breakdown of hours will be subject dependent and will vary according to modules. Please refer to the individual module details under Course Structure.
Methods of assessment will vary according to subject specialism and individual modules. Please refer to the individual module details under Course Structure.
Programme aims
The programme aims to:
develop students' ability to undertake critical analysis in film and cultural studies
provide teaching informed by current research in the fields of film and culture
provide a coherent, flexible and progressive curriculum which includes options from a wide range of disciplinary and interdisciplinary areas, particularly in the study of film and culture
provide broad knowledge of relevant concepts, debates and theoretical approaches in the study of film and culture
develop students' awareness of, and sensitivity to, the contexts of production and consumption involved in film and culture
provide opportunities for the development of personal, communication, research and other key skills appropriate to graduate employment in a range of cultural, media and education-related spheres, and for further research in the fields of film and cultural studies.
Learning outcomes
Knowledge and understanding
You gain knowledge and understanding of:
aesthetic judgement
particular forms of film and culture, including the way they organise understanding and meaning
the historical evolution of particular genres, aesthetic traditions and forms
cultural and social contexts that affect the meaning of film and television works
conceptualisations of meaning, pleasure and identification in film and culture
how the modes of production/consumption of film and cultural texts and products shape contemporary life
the nature and impact of new technologies
major theories of film and cultural studies.
Intellectual skills
You gain intellectual abilities in how to:
analyse critically a wide range of film and cultural forms
understand forms of film and culture as they have emerged historically
clearly express your own ideas in oral and written presentations
evaluate and draw upon sources and conceptual frameworks appropriate to research in relevant areas
apply film, and cultural, theory to familiar and unfamiliar contexts, products and milieu
draw and reflect upon the relevance and impact of your own cultural assumptions to the practice of research and evaluation.
Subject-specific skills
You gain the following subject-specific skills:
conception and application of cross-disciplinary strategies of investigation of film and cultural issues, themes and topics
drawing upon and bringing together ideas, knowledge of narrative and stylistic forms and structures in film and culture
the ability to articulate understanding of visual and oral media in a written medium
the ability to evaluate theoretical models and paradigms of cultural production, consumption and reception
effectively deploying terms and concepts specific to the study of film and television
the ability to integrate diverse sources of cultural information and produce new knowledge.
Transferable skills
You gain the following transferable skills:
working in flexible, creative and independent ways
showing self-discipline, including time management, as well as self-direction and the ability to reflect on one's own practices
sustaining focus and applying attention to detail
organising and managing supervised, self-directed projects
researching and evaluating sources in the process of carrying out independent study
communicating effectively and appropriately orally and in writing, and (where undertaken) in other media
working productively in a group or team, showing abilities at different times to listen, contribute and lead effectively
showing insight in and understanding of the social and ethical issues surrounding contemporary communications, media, culture and society; demonstrating the ability to draw on this understanding and knowledge in your engagement and contribution to contemporary society as workers and citizens
draw upon IT skills, including (where taken) skills in digital technology in relation to practice.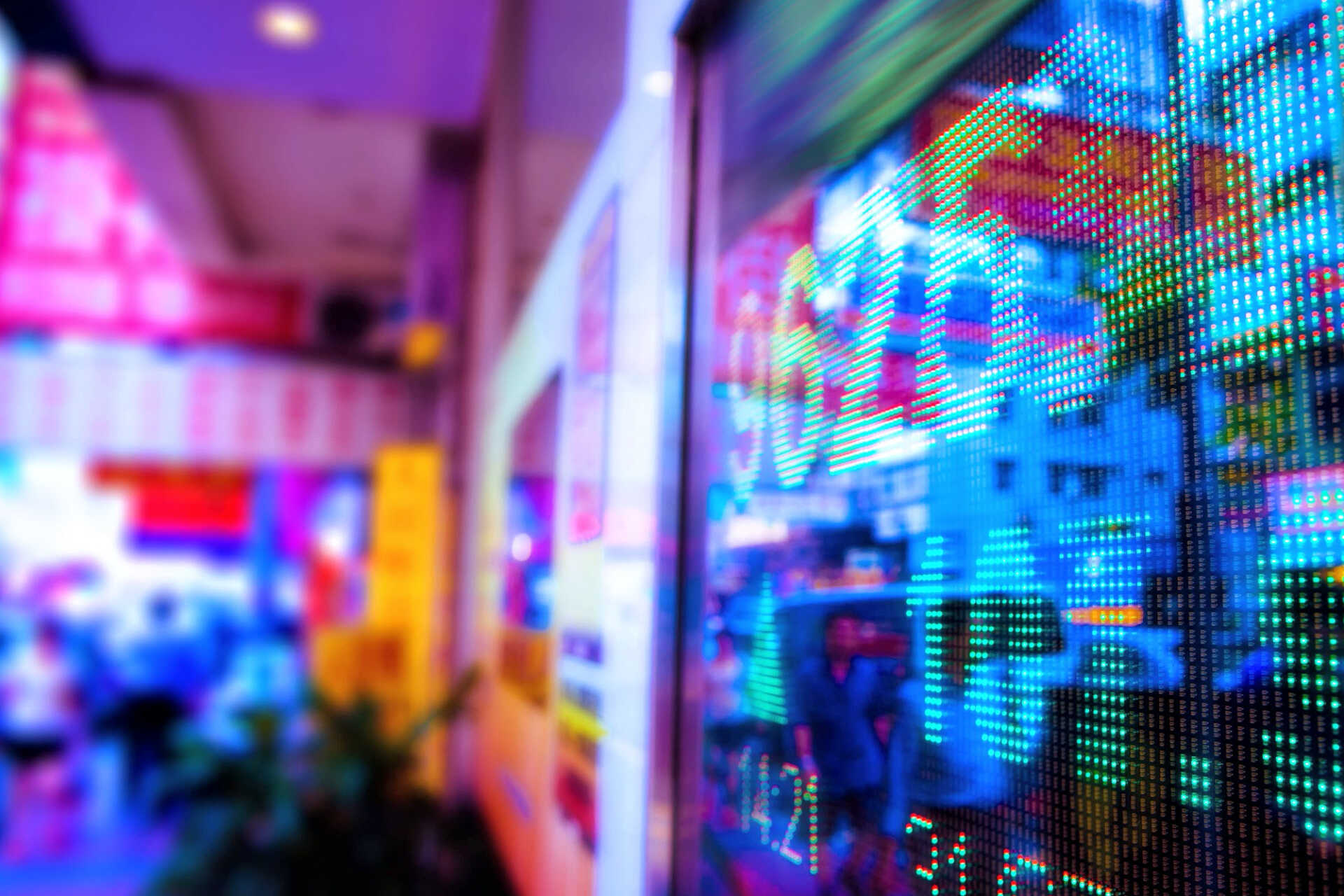 Independent rankings
Sociology at Kent was ranked 32nd out of 105 and 2nd for research quality in The Complete University Guide 2023.
Film at Kent was ranked 7th in The Guardian University Guide 2023.
Careers
Graduate destinations
As part of your degree, you develop critical thinking, transferable knowledge and skills that enable you to work in a variety of professions.
Our graduates have gone on to work in:
film and TV production
media, journalism, broadcasting
the cultural and creative industries
international institutions and NGOs
arts administration
advertising and design
tourism and heritage
the organisation of social and community projects.
Help finding a job
The University has a friendly Careers and Employability Service, which can give you advice on how to:
apply for jobs
write a good CV
perform well in interviews.
Career-enhancing skills
Our graduates develop substantial transferable skills that are valued in a range of professions.
These skills include:
communication
organisational and research skills
analysing complex information and making it accessible to non-specialist readers
writing reports
working effectively and considerately in teams.
You can gain additional skills by signing up for our Kent Extra activities, such as learning a language or volunteering.
Apply for Cultural Studies and Film - BA (Hons)
If you are from the UK or Ireland, you must apply for this course through UCAS. If you are not from the UK or Ireland, you can apply through UCAS or directly on our website if you have never used UCAS and you do not intend to use UCAS in the future.
Find out more about how to apply
All applicants
Discover Uni information
Discover Uni is designed to support prospective students in deciding whether, where and what to study. The site replaces Unistats from September 2019.
Discover Uni is jointly owned by the Office for Students, the Department for the Economy Northern Ireland, the Higher Education Funding Council for Wales and the Scottish Funding Council.
It includes:
Information and guidance about higher education
Information about courses
Information about providers
Find out more about the Unistats dataset on the Higher Education Statistics Agency website.