History and Philosophy of Art - MA
Postgraduate Open Day
Join us at the Medway campus on Saturday 24 June or the Canterbury campus on Saturday 1 July. Meet our staff and students, find out more about our Master's and PhDs, and experience our stunning locations for yourself.
With modules covering art from the medieval period to the present day, this MA provides a structured introduction to the postgraduate study of the history and philosophy of art. You share your year between our Canterbury campus and Kent's Paris School of Arts and Culture
Overview
The programme offers particular focuses on contemporary art, photography, Renaissance art, medieval art, 18th-century British painting, 19th-century French painting, modernism, aesthetics and the philosophy of art and film. You may elect to take a Philosophy of Art & Aesthetics pathway, which draws on the expertise of our Aesthetics Research Group.
A cross-cultural, interdisciplinary programme, you spend your first term at our Canterbury campus with full access to its excellent academic and recreational facilities. In the spring term, you relocate to the Paris School of Arts and Culture where you study at the Columbia Global Center (known as Reid Hall) in a historic corner of Montparnasse. You visit Paris in the autumn term, where you meet our Paris staff and are taken on a tour of the city. We offer advice and support to help you relocate to Paris.
This programme can also be studied in Paris only or Canterbury only.
The programme is intended for graduates in art history, philosophy and cognate subjects, such as fine art. It gives you the opportunity to pursue your interest in visual art at advanced level, to develop a high level of expertise in topics in history and philosophy of art and to prepare for doctoral research in history of art or philosophy of art.
To find out more about History of Art at Kent, follow our blog, Artistry.

Studying at the Paris School of Arts and Culture
The Paris School of Arts and Culture is a specialist, postgraduate centre located in the heart of Paris. We offer interdisciplinary, flexible programmes, taught in English, which take full advantage of all the cultural resources Paris offers. Study trips to the city's museums, art exhibitions, archives, cinemas and architectural riches are an integral part of your studies.
The interdisciplinary nature of the School means you can choose modules from outside your subject area, broadening your view of your subject. As part of our international community of students and staff, you can take part in regular seminars and talks, write for the student-run literary magazine or help to organise our annual student conference.
About the Department of History & Philosophy of Art
The History & Philosophy of Art Department within the School of Arts, provides opportunities for graduate study with well-established researchers in the fields of art history, philosophy of art and aesthetics. Staff research covers contemporary art and aesthetics, modernism, theories of art, the historiography of art and the Cold War; biographical monographs, the photograph (in its historical, contemporary and critical contexts), and the historical interplay of image, theory and institutions from the Renaissance to the present (especially European and North American).
Developing areas of interest include the cultural and historical significance of the print, and the role of performance and new media in contemporary art practices, which draw upon our links with other subjects within the School of Arts and the Faculty of Humanities. In particular, postgraduates have the opportunity to participate in the activities of the multidisciplinary Aesthetics Research Centre and the Art History and Visual Cultures Research Centre. There is also a full programme of visiting speakers from across the constituent subject areas within the School of Arts, which includes Film and Drama.
Entry requirements
A first or second class honours degree in a relevant subject (or equivalent)
All applicants are considered on an individual basis and additional qualifications, professional qualifications and relevant experience may also be taken into account when considering applications.
International students
Please see our International Student website for entry requirements by country and other relevant information. Due to visa restrictions, students who require a student visa to study cannot study part-time unless undertaking a distance or blended-learning programme with no on-campus provision.
English language entry requirements
The University requires all non-native speakers of English to reach a minimum standard of proficiency in written and spoken English before beginning a postgraduate degree. Certain subjects require a higher level.
For detailed information see our English language requirements web pages.
Need help with English?
Please note that if you are required to meet an English language condition, we offer a number of pre-sessional courses in English for Academic Purposes through Kent International Pathways.
Form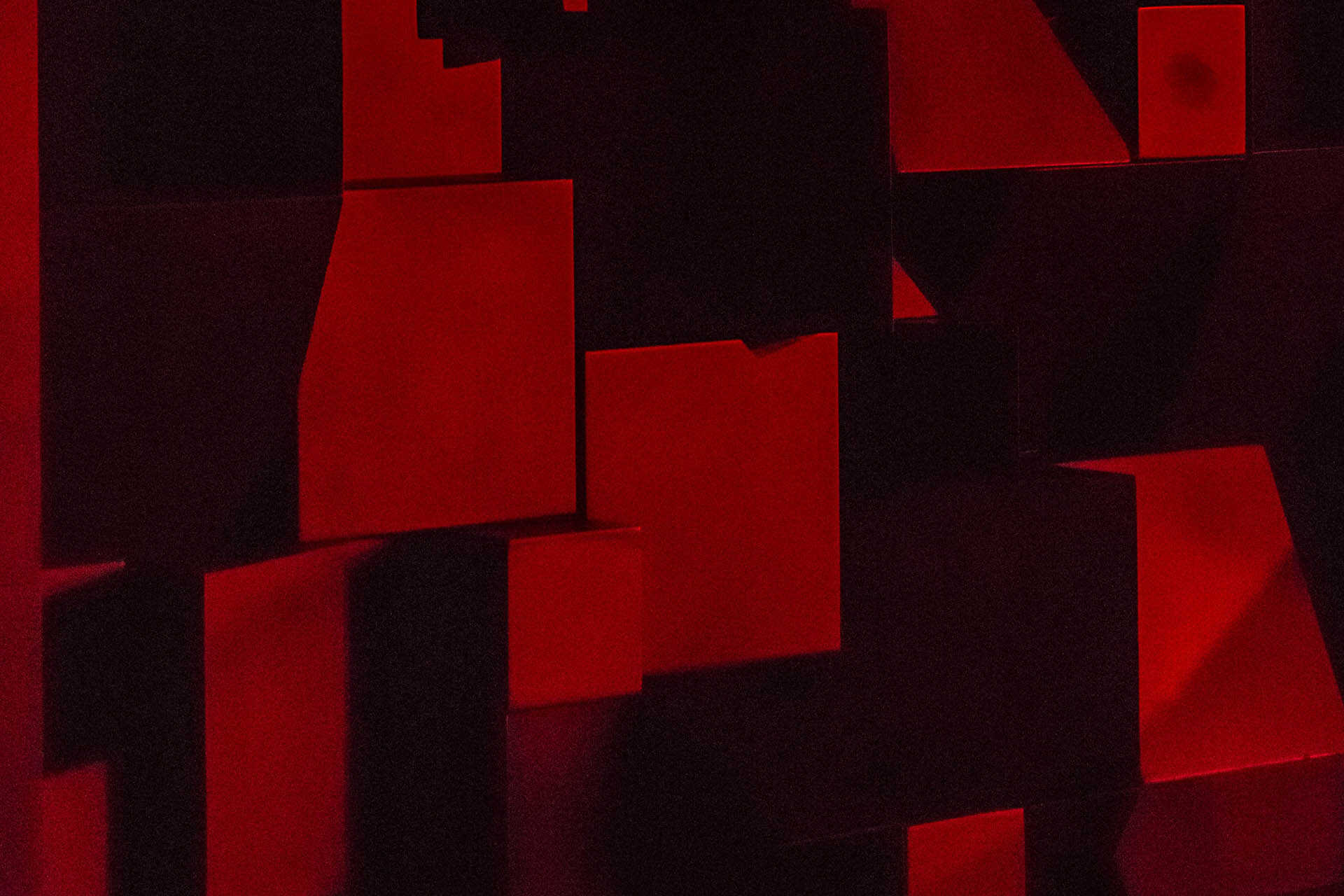 Sign up for email updates
Course structure
Duration: 1 year full-time
Modules
The following modules are indicative of those offered on this programme. This list is based on the current curriculum and may change year to year in response to new curriculum developments and innovation. Most programmes will require you to study a combination of compulsory and optional modules. You may also have the option to take modules from other programmes so that you may customise your programme and explore other subject areas that interest you.
Compulsory modules currently include
This module will introduce you to key concepts that are central to understand fundamental debates in history and philosophy of art as well as art criticism. Some examples of key concepts are the notion of originality, influence, race, the aesthetic, fiction, beauty, gender and taste. The key concepts discussed in the seminars are subject to change.
The module will focus on Paris as a centre of artistic experimentation. The city served as the launch pad for key artistic movements from the mid-19th century through to the period after the Second World War (Impressionism, Cubism, Surrealism, etc.), and as a magnet for budding and established artists from all around the world. The module will take advantage of the great museum collections that encapsulate such developments (Musées d'Arte Moderne and d'Orsay, Rodin and Picasso Museums, Beaubourg, Quai Branly, etc.) and also of the major exhibitions on show in Paris in any given year.
Optional modules may include
Compulsory modules currently include
This module gives students the opportunity to write a dissertation of 14,000 words on a topic of their choosing relating to history of art or philosophy of art and aesthetics. It enhances students' research, writing and presentation skills, and allows them to gain specialised knowledge thus advancing both their academic and professional development. The process of defining a topic and writing the dissertation is closely supported through meetings during the Autumn and Spring Term, and by the student's dissertation supervisor. Supervision is usually by staff with direct research expertise in the student's chosen topic.
Teaching
Teaching and assessment
Assessment is by two assignments per module and the dissertation.

Programme aims
This programme aims to:
provide you with a focused programme of taught postgraduate study in history and philosophy of art
provide you with a taught foundation for subsequent postgraduate research
enable you to acquire or deepen your knowledge and understanding of the historical and contemporary topics within the history of art and philosophy of art
enable you to develop your art historical and philosophical skills beyond that expected of an undergraduate
enable you to develop, articulate and defend art historical and philosophical ideas as they relate to art
enable you to engage with historical and contemporary theoretical thought about the arts from art historical and philosophical perspectives.
Learning outcomes
Knowledge and understanding
You will gain knowledge and understanding of:
aspects of the historical development of art, movements, styles and genres, especially from the Renaissance to the present day
the works of a range of significant artists of different periods and cultures
a range of different visual art forms and techniques, such as painting, sculpture, printmaking, photography, installation and video
the cultural, social and historical contexts in which artworks are produced, used and understood
art historical methods and theories used to study art
substantive areas of current research in art history
the impact of philosophies of art and aesthetics on the visual arts
aspects of the history of aesthetics and the philosophy of art in the western tradition
aspects of contemporary aesthetic theory and issues in the philosophy of art
various positions taken on key issues in contemporary aesthetics and philosophy of art
the range of philosophical issues arising in relation to a particular medium of fine art
primary and secondary philosophical writings on art and aesthetics relevant to contemporary philosophy of art.
Intellectual skills
You develop intellectual skills in:
a high degree of independent thinking, particularly in relation to the ideas, issues and debates within art history and the philosophy of art
advanced research skills relevant to the preparation of essays, dissertations and seminar assignments.
an advanced ability to evaluate a range of both primary and secondary sources and conceptual frameworks appropriate to research in the history and philosophy of art
a highly developed ability to synthesise diverse materials and ideas to further a specific art historical or art philosophical position
an ability to analyse and interpret texts and arguments in a manner that demonstrates advanced skills of critical evaluation
an ability to critically reflect at an advanced level upon both one's own ideas and positions.
Subject-specific skills
You gain subject-specific skills in:
advanced skills of observation, analysis and interpretation of visual artworks, drawing on your knowledge of visual traditions and conventions
the use of concepts and methods specific to the history and theory of art
the capacity to locate and evaluate evidence from relevant visual and textual sources, and interpret it in relation to art historical enquiries
the ability to construct highly effective arguments to defend or challenge a position held by yourself or others
the ability to critically engage at an advanced level with some major thinkers and intellectual traditions within art history and the philosophy of art
advanced skills of constructive debate and defence of ideas
a high degree of critical reflectiveness upon assumptions and beliefs
advanced skills of oral presentation and defence of ideas and positions.
Transferable skills
You will gain the following transferable skills:
the ability, at an advanced level, to organise information clearly, respond to written sources, present information orally, adapt style for different audiences, use images as a communication tool, present arguments cogently and effectively in written or spoken form
the ability, at an advanced level, to identify and access relevant materials and synthesise them into a broader piece of work
the ability to produce written documents, undertake online research, communicate using email and process information using databases
the ability to listen effectively and so to learn from and participate constructively in discussion
the ability to organise and manage supervised, self-directed work
the ability to work in flexible and independently minded ways, showing self-discipline and self-direction
problem-solving: the ability to identify and define problems, explore alternative solutions and discriminate between them
focus and attentiveness to detail: the ability to work diligently, to fulfil briefs and deadlines, and to take responsibility for your own work.
The ability to gather, organise and deploy ideas in order to formulate arguments cogently and express them effectively orally and in written form.
Fees
The 2023/24 annual tuition fees for this course are:
Home full-time

£9500

EU full-time

£13500

International full-time

£18000
For details of when and how to pay fees and charges, please see our Student Finance Guide.
For students continuing on this programme fees will increase year on year by no more than RPI + 3% in each academic year of study except where regulated.* If you are uncertain about your fee status please contact information@kent.ac.uk.
Your fee status
The University will assess your fee status as part of the application process. If you are uncertain about your fee status you may wish to seek advice from UKCISA before applying.
Additional costs
General additional costs
Find out more about general additional costs that you may pay when studying at Kent.
Funding
Search our scholarships finder for possible funding opportunities. You may find it helpful to look at both:
Scholarships
We have a range of subject-specific awards and scholarships for academic, sporting and musical achievement.
Search scholarships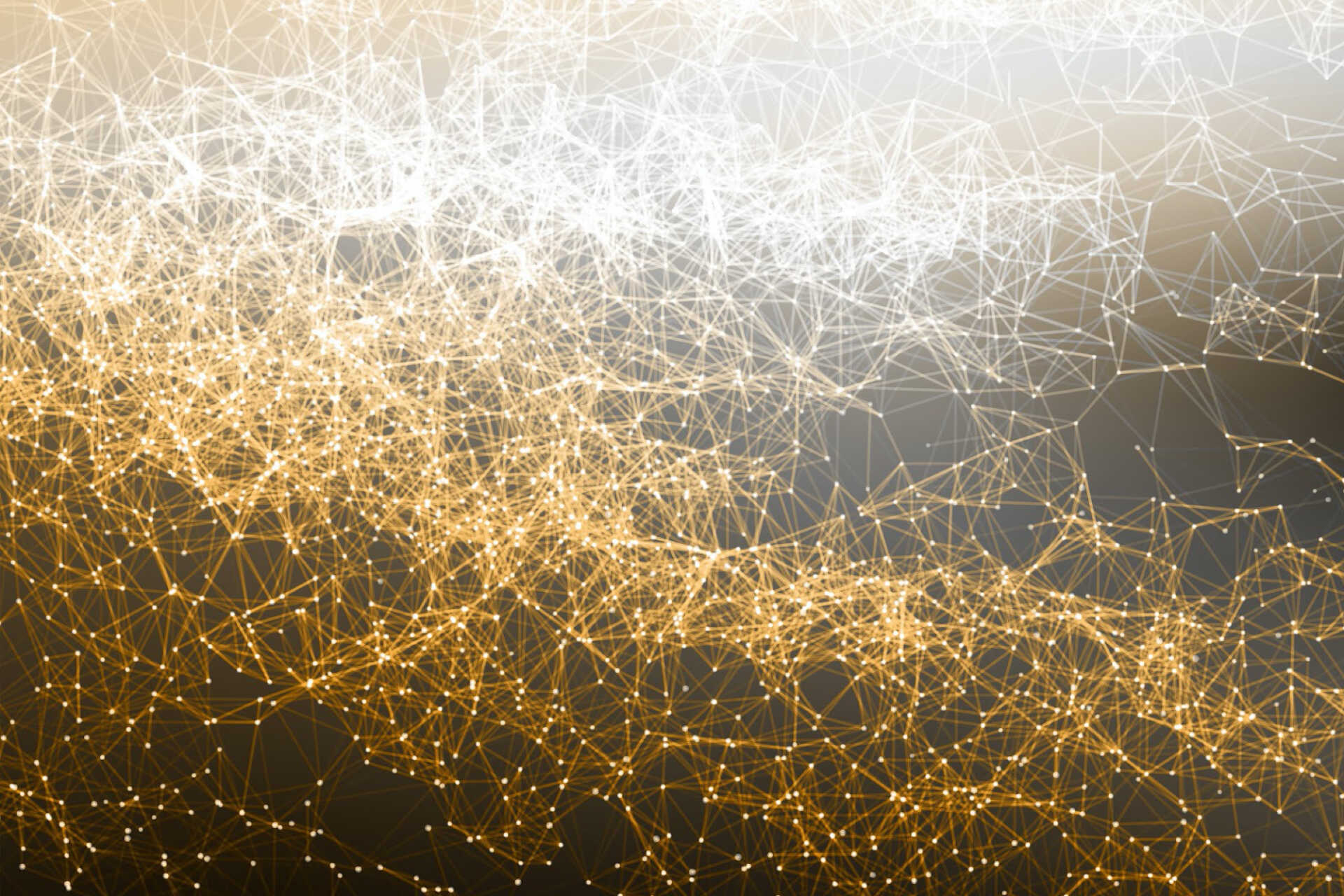 Independent rankings
In the Research Excellence Framework (REF) 2021, 100% of our Music, Drama, Dance, Performing Arts, Film and Screen Studies research was classified as 'world-leading' for impact and environment.
Following the REF 2021, Music, Drama, Dance, Performing Arts, Film and Screen Studies at Kent was ranked 9th in the UK in the Times Higher Education.
Research
Research areas
Research areas
The Department has a collective interest in developing interdisciplinary projects, including projects informed by art history, curation and the philosophy of art or aesthetics. Shared areas of research interest include: photography, art theory from the Renaissance onwards; modernism and contemporary art.
Aesthetics Research Centre
The Aesthetics Research Centre coordinates, enables and promotes research in philosophy of art and aesthetics at the University of Kent. Its focus is on the dynamic and growing field of philosophy of art and aesthetics in the analytic tradition, and it is deeply committed to making connections and exploring synergies between that tradition and other approaches to thinking about art and culture, including those from other philosophical traditions, the humanities more broadly, the sciences, and all forms of art making and cultural production. ARC comprises a vibrant community of staff and postgraduate students across the School of Arts and Philosophy, and its activities include an annual programme of research seminars, workshops, symposia and conferences.
Histories: Art, Drama and Film Research Group
The Histories Research Group promotes and co-ordinates research amongst the growing community of staff and PG students active at Kent in the field of Visual and Cultural Histories. The Histories research culture brings together staff and post-graduate students from across the School of Arts whose research involves a cultural historical approach to their field. Whether it is in theatre, film or art history, the Histories group promotes and enables cultural historical research by holding a regular research seminar and supporting student-led initiatives, such as organizing conferences. For the range of world-leading research carried out by members of the Histories research group - from Raphael to Doris Day.
Other Research Centres within the School:
Performance and Theatre Research Group
The Performance and Theatre Research Group's mission is to create a warm and dynamic research community, welcoming everybody from fresher to professor. We are a delightfully broad church, with well-established expertise in a very broad range of subjects, including theatre history, performance and health, theatre and cognition, physical acting, applied theatre, performance and philosophy, performance and politics, European theatre, Greek theatre, Modernist theatre (especially the Bauhaus), theatre and adaptation, audience studies, cultural industries, variety theatre, puppetry, dance theatre, popular performance and stand-up comedy. As well as traditional academic research, we have led the field in creative practice-based research – and continue to do so.
Film, Media and Culture Research Group
The Group's main objective is to support and produce cutting-edge research in the areas of film, media and culture. A broad and welcoming church for the manifold approaches to our subject, we specialise in research that is collaborative, of high impact, international and interdisciplinary in scope. We recognise film, media and cultural activity is best understood comprehensively in terms of aesthetic shapes, social roles, discursive formations, cultural meanings, psychological effects and/or economic realities, and best explained through attention to both institutional imperatives and individual agencies. Drawing together scholars from across the University – including Arts, European Culture and Languages, Digital Arts and Engineering, History, English and American Studies, Law, Sociology and beyond – the Group furnishes a lively, member-led research culture that serves as a forum for Kent-based researchers and as a beacon for the international community. Through our journal Film Studies and pioneering research projects and outputs we actively seek to shape the field, open lines of communication with the local community and engage with colleagues worldwide.
Careers
Arts postgraduates have gone on to work in a range of professions, from museum positions and teaching roles to marketing and gallery assistants. Our graduates have found work with Tate Britain, the V&A, Museum of Childhood and other arts, culture and heritage-related organisations.
Study support
Language Support
As a student on a split Canterbury/Paris programme you will be able to study French for free with our online Language Express modules. The module covers French for beginners, so you can get up to speed before moving to Paris in your second term, with the option to continue developing your language skills alongside your studies in Paris.
If you are interested in joining the French Language Express modules, please email: artshumsugandpgt@kent.ac.uk

Postgraduate resources
There is a large and wide-ranging library holding for History & Philosophy of Art, covering the fields of painting, sculpture, architecture, photography, aesthetics and contemporary visual communications. There is a substantial stock of periodicals, online access to e-journals and a slide library with well over 100,000 images, covering areas such as contemporary art, visual cultures, garden history and the film still, as well as traditional media. Kent is ideally located for access to galleries in London and on the continent.
In 2010, we moved into the purpose-built, and RIBA award-winning, Jarman Building located at the centre of the Canterbury campus. The new building is home to the Studio 3 Gallery and a range of teaching and social spaces as well as a dedicated postgraduate centre.
Support
All postgraduate students are offered research skills training and the opportunity to take part in reading groups and research seminars at departmental, school and faculty level. Research students have the added opportunity for funded conference attendance. There is also a dedicated student support office at our Canterbury campus, which can offer support and guidance throughout your studies, in addition to an office in Paris.
In recent years, several members of the History & Philosophy of Art Department, both full-time and part-time, have been awarded University prizes for excellence in student support, curriculum innovation and research-based teaching – an ethos which we seek to extend to the postgraduate community.
Dynamic publishing culture
Staff publish regularly and widely in journals, conference proceedings and books. Among others, they have recently contributed to: British Journal of Aesthetics; Art History; History of Photography; Journal of Aesthetics and Art Criticism; Journal of Visual Arts Practice; and The Philosophical Quarterly.
Global Skills Award
All students registered for a taught Master's programme are eligible to apply for a place on our Global Skills Award Programme. The programme is designed to broaden your understanding of global issues and current affairs as well as to develop personal skills which will enhance your employability.
Apply now
Learn more about the application process or begin your application by clicking on a link below.
You will be able to choose your preferred year of entry once you have started your application. You can also save and return to your application at any time.
Apply for entry to:
Contact us
United Kingdom/EU enquiries
MA at Canterbury and Paris
Admissions enquiries
T: +44 (0)1227 768896

Subject enquiries