Social Anthropology - Humanitarian and Environmental Crises - MA
Postgraduate Open Day
Join us at the Medway campus on Saturday 24 June or the Canterbury campus on Saturday 1 July. Meet our staff and students, find out more about our Master's and PhDs, and experience our stunning locations for yourself.
Our world is experiencing humanitarian and environmental challenges of disturbing dimensions. This programme addresses these challenges from a human and ethical angle, exploring the social, political, economic and technological aspects of the crises that mark our contemporary world.
Overview
Study Social Anthropology to deepen your understanding the roots of global challenges and human suffering – and to make a difference to today's complex world. Our programme provides excellent preparation for a wide range of careers such as non-governmental organisations aimed at humanitarian issues and state initiatives providing aid in response to conflict or planetary emergency.
Reasons to study Social Anthropology at Kent
What you'll learn
You'll explore how to study humanitarian or environmental crises from an anthropological point of view using a variety of ethnographic research methods, such as interviewing, participant observation, and localised surveys.
Assess key challenges emerging from humanitarian initiatives that respond to the global climate emergency; environmental movements in national contexts; migration, diaspora and refugee crises; racism, xenophobia and national politics; war and conflict; new forms of economic oppression; and the COVID-19 pandemic and its consequences for vulnerable communities.
Entry requirements
A first or second class honours degree in anthropology or associated fields. In certain circumstances, we will consider students who have not followed a conventional education path. These cases are assessed individually by the Director of Graduate Studies and the programme convenor.
All applicants are considered on an individual basis and additional qualifications, professional qualifications and relevant experience may also be taken into account when considering applications.
International students
Please see our International Student website for entry requirements by country and other relevant information. Due to visa restrictions, students who require a student visa to study cannot study part-time unless undertaking a distance or blended-learning programme with no on-campus provision.
English language entry requirements
The University requires all non-native speakers of English to reach a minimum standard of proficiency in written and spoken English before beginning a postgraduate degree. Certain subjects require a higher level.
For detailed information see our English language requirements web pages.
Need help with English?
Please note that if you are required to meet an English language condition, we offer a number of pre-sessional courses in English for Academic Purposes through Kent International Pathways.
Form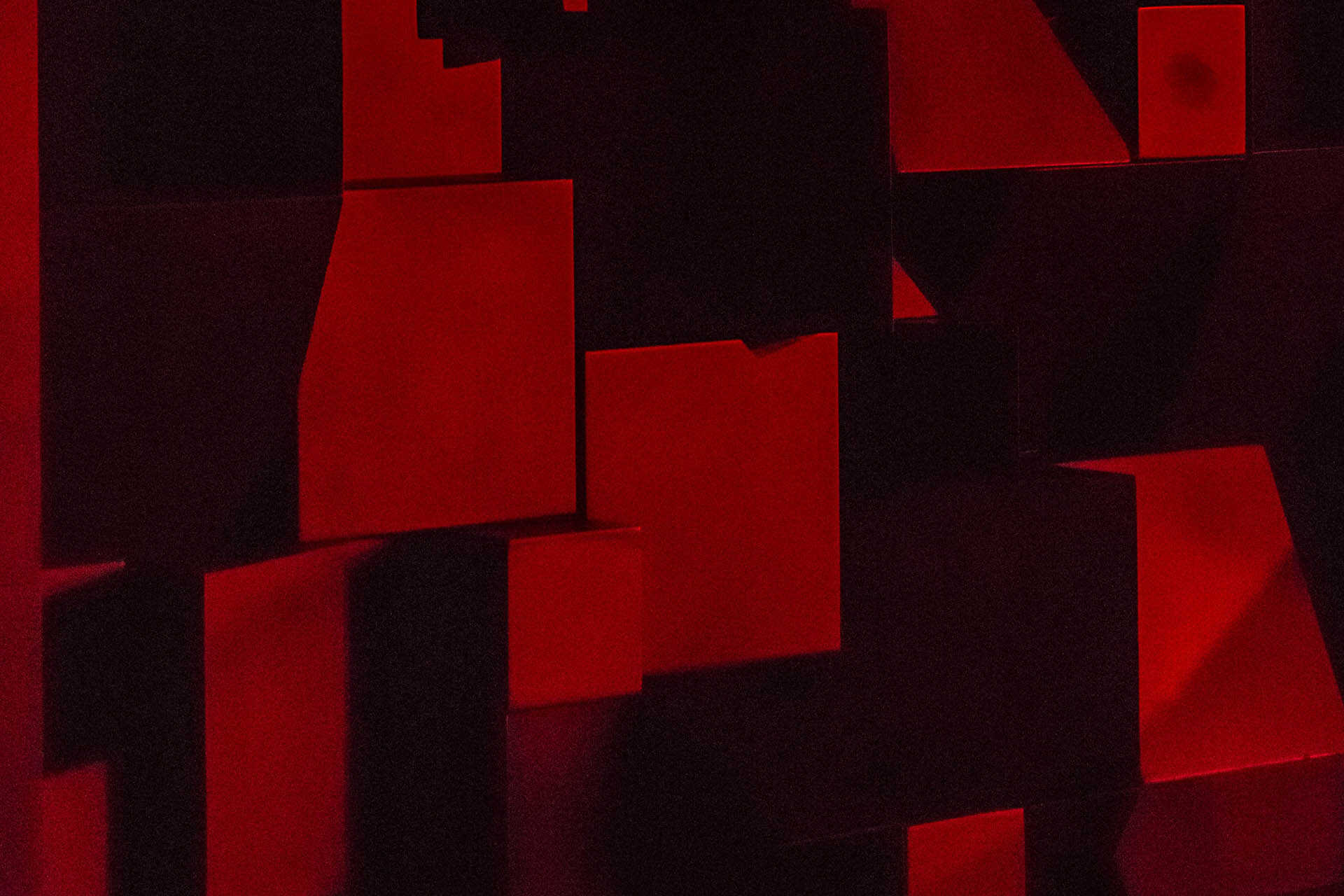 Sign up for email updates
Course structure
Duration: One year full-time, two years part-time
Modules
You study two compulsory modules, a dissertation research project and also choose five optional modules from those offered by the School of Anthropology and Conservation and, if appropriate, by other Schools. The course structure allows flexibility and we encourage students to pursue knowledge that supports their individual research interests.

Compulsory modules for this programme are:
Indicative list of optional modules:
Please note that modules are subject to change. Please contact the School for more detailed information on availability.

Teaching
Teaching and assessment
We praise ourselves for assessing most modules with diverse and creative methods of assessment, which allow students to cultivate reflexive thinking and their personal analytical styles. There are no exams.

Programme aims
enhanced understanding of how humanitarian intervention is shaped by political, social and cultural contexts;
in-depth understanding of environmental politics and protest, including the climate emergency;
advanced-level knowledge of the central theoretical and methodological issues in social anthropology today;
advanced-level knowledge of different approaches to social science research in a multidisciplinary perspective, with special reference in qualitative, intensive research;
intensive training for students preparing MPhil/PhD theses, or for employment involving the use of social science research; research design and strategy, including translating questions into practicable research designs and retrieving information in multidisciplinary and cross-national contexts.
Learning outcomes
Knowledge and understanding
You will gain knowledge and understanding of:
social anthropology as the comparative study of human societies with special reference to humanitarianism, social movements, environmental disputes, climate protest, and the politics of nationalism and ethnicity
several ethnographic regions of the world, in particular Europe, the Middle-East, South America, Southeast Asia and Eastern Asia
anthropological theory as applied to contemporary concerns;
the application of anthropology to understanding issues of development, social and economic change, and violence and conflict throughout the world
the relevance of anthropology to understanding everyday processes of social life
Intellectual skills
You develop intellectual skills in:
criticism and analysis
communication
groupwork
data retrieval, reviewing and summarising information
project-writing
presentation of research results
Subject-specific skills
You gain subject-specific skills in:
understanding of people's relation to environmental and humanitarian crises
understanding major national and international events, namely in terms of aid provision, humanitarian intervention, and ethical concerns
interpreting narratives and performances by locating them within appropriate cultural and historical contexts
high-level competence in using anthropological theories and perspectives in the presentation of information and argument
the ability to devise questions for research and study which are anthropologically informed
an openness to make rational sense of perplexing cultural and social phenomena.
ethnographic research and analysis
Transferable skills
You will gain the following transferable skills:
the ability to make a structured argument, analyse and reference scholarly data
the ability to mine data bases, carry out interviews, and mobilise participant observation
the use of information technology including computers and library research for qualitative research
handling audio-visual equipment
research writing and presentation skills
the ability to exercise initiative and personal responsibility
independent learning ability required for continuing professional development.
Fees
The 2023/24 annual tuition fees for this course are:
Social Anthropology, Humanitarian and Environmental Crises - MA at Canterbury
Home full-time

£9500

EU full-time

£13500

International full-time

£18000

Home part-time

£4750

EU part-time

£6750

International part-time

£9000
Social Anthropology, Humanitarian, and Environmental Crises - PDip at Canterbury
Home full-time

£6400

EU full-time

£9000

International full-time

£12000

Home part-time

£3200

EU part-time

£4500

International part-time

£6000
Social Anthropology, Humanitarian, and Environmental Crises - PCert at Canterbury
Home full-time

£3200

EU full-time

TBC

International full-time

£6000

Home part-time

£1600

EU part-time

TBC

International part-time

£3000
For details of when and how to pay fees and charges, please see our Student Finance Guide.
For students continuing on this programme fees will increase year on year by no more than RPI + 3% in each academic year of study except where regulated.* If you are uncertain about your fee status please contact information@kent.ac.uk.
Your fee status
The University will assess your fee status as part of the application process. If you are uncertain about your fee status you may wish to seek advice from UKCISA before applying.
Additional costs
General additional costs
Find out more about general additional costs that you may pay when studying at Kent.
Funding
Search our scholarships finder for possible funding opportunities. You may find it helpful to look at both:
Scholarships
We have a range of subject-specific awards and scholarships for academic, sporting and musical achievement.
Search scholarships
Research
Research areas
Research culture
As a School we engage with local, national and international partners to produce high-quality research that has a positive impact in the wider community. By combining laboratory research with fieldwork, academic staff and students are able to monitor and survey in depth a variety of topics, ranging from ethnographic studies to forensic bioarchaeology, species conservation and land-use changes.
Social Anthropology
We are interested in developments in the study of epistemologies, cognition, temporalities, ethnicity, indigeneity, religion, exchange, conflict, social change, historical consciousness, heritage and geopolitics. We are at the forefront of contemporary debates in identity, social and economic crises, hybrid law, personhood, mobility, migration, landscape, labour, organisations, industry, cultural informatics, political ecology, ethnoecology, ethnobiology, ethnobotany and visual, environmental and medical anthropology. Our research projects span the globe, including the UK and Europe, Central and Southeast Asia, North and Central America, South America the Middle East and Pacific.
Current and recent work is linked to the informal economy, cosmopolitanism, corruption, workplace environments, the economic crisis, precarity, prosperity, ethics, value, morality, skill expertise, symbolic ecology, intercommunal relations, Islamic movements, indigenous urbanisation, human rights, diplomacy, and tourism.
The social anthropology research area is linked to the Centre for Biocultural Diversity (CBCD) as well as the Centre for Ethnographic Research (CER) and Lowland South Americanist European Network.
Careers
The School has a very good record for postgraduate employment and academic continuation, 100% of our postgraduate students, who graduated in 2014, found a professional job within six months or continued on to a PhD, ranking Anthropology at Kent 1st in the sector. Studying anthropology, you develop an understanding of the complexity of all actions, beliefs and discourse by acquiring strong methodological and analytical skills. Anthropologists are increasingly being hired by companies and organisations that recognise the value of employing people who understand the complexities of societies and organisations.
Our Social Anthropology Master's programmes is recognised by the Economic and Social Research Council (ESRC) as having research training status, so successful completion of these courses is sufficient preparation for research in the various fields of social anthropology. Many of our students go on to do PhD research. Others use their Master's qualification in employment ranging from research in government departments to teaching to consultancy work overseas.
Many of our alumni teach in academic positions in universities across the world, whilst others work for a wide range of organisations. Examples of positions held by our alumni include:
Corporate anthropologist
Campaign developer for War Child
Project director for the Global Diversity Foundation
Curator at Beirut Botanic Gardens
Film producer for First German Television
Project manager for Porchlight Homelessness Charity.
Study support
Postgraduate resources
The School has a lively postgraduate community drawn together not only by shared resources such as postgraduate rooms, computer facilities (with a dedicated IT officer) and laboratories, but also by student-led events, societies, staff/postgraduate seminars, weekly research student seminars and a number of special lectures.
The School houses well-equipped research laboratories for genetics, ecology, visual anthropology, virtual paleoanthropology, Animal Postcranial Evolution, biological anthropology, anthropological computing, botany, osteology and ethnobiology. The state-of-the-art visual anthropology laboratory is stocked with digital editing programmes and other facilities for digital video and photographic work, and has a photographic darkroom for analogue developing and printing.
Kent has outstanding anthropology IT facilities. Over the last decade, the School has been associated with many innovatory projects, particularly in the field of cognitive anthropology. It provides an electronic information service to other anthropology departments, for example by hosting both the Anthropological Index Online and Experience-Rich Anthropology project. We encourage all students to use the Centre's facilities (no previous experience or training is necessary).
Anthropology at Kent has close links with the nearby Powell-Cotton Museum, which has one of the largest ethnographic collections in the British Isles and is particularly strong in sub-Saharan African and Southeast Asian material. It also houses an extensive comparative collection of primate and other mammalian material. Human skeletal material is housed at the Kent Osteological Research and Analysis Centre within the School.
Anthropology, together with the Durrell Institute of Conservation and Ecology (DICE) form the School of Anthropology and Conservation.
Global Skills Award
All students registered for a taught Master's programme are eligible to apply for a place on our Global Skills Award Programme. The programme is designed to broaden your understanding of global issues and current affairs as well as to develop personal skills which will enhance your employability.
Apply now
Learn more about the application process or begin your application by clicking on a link below.
You will be able to choose your preferred year of entry once you have started your application. You can also save and return to your application at any time.
Apply for entry to:
Contact us
United Kingdom/EU enquiries
MA at Canterbury
PDip at Canterbury
PCert at Canterbury
Admissions enquiries
T: +44 (0)1227 768896

Subject enquiries