History and Archaeology of the Greek and Roman Worlds - MA
Postgraduate Open Day
Join us at the Medway campus on Saturday 24 June or the Canterbury campus on Saturday 1 July. Meet our staff and students, find out more about our Master's and PhDs, and experience our stunning locations for yourself.
Our MA in the History and Archaeology of the Greek and Roman Worlds guides you into the classical past through a distinctive combination of skills. You will develop the practical and intellectual abilities to understand the full complexity of the ancient world, engaging with both its everyday realities and its most powerful ideas.
Overview
The MA in the History and Archaeology of the Greek and Roman Worlds allows you to integrate the sometimes contradictory material and textual evidence of antiquity, together with their different forms of heritage.
You will learn an unusually broad range of advanced methods in studying Greece and Rome - cultural, intellectual and archaeological - from antiquity to the 21st century. When choosing from our variety of optional modules, you can specialise in either civilisation, or study both. We invite you to join our thriving, creative, and supportive comm­unity of scholars beyond the classroom in regular postgraduate social meetings, weekly seminars, and site visits.
This one-year MA degree (which can also be taken over two years as a part-time course) allows you to develop a broad understanding of ways to analyse sites, architecture, cities, objects, texts, and archaeological data. It allows you to develop a wide range of skills in interpreting texts, objects and data related to ancient Greece and Rome, and teaches you how to ask the most important questions. The course is designed to give you a thorough training in the theories, methods, and concepts now shaping the study of the ancient world.
You can gain the skills of the archaeologist, the ancient Greek or Latin linguist, and the historian, through hands-on learning at fieldwork sites, in the classroom, and in museums and archives. With this qualification, you will be equipped for future work involving independent research skills, in academia, heritage, or beyond.
Two core modules in history and archaeology will provide a solid foundation for your dissertation, a substantial independent research project on a topic of your choice. In our wide range of optional modules, you will hone your analytical skills and deepen your knowledge of Greece and Rome. All MA modules are informed by cutting edge research and taught by friendly, internationally-recognised experts, who will provide personalised supervision as you develop your own research specialisms.
The Department of Classical and Archaeological Studies is advantageously situated on a campus overlooking Canterbury city centre, a designated Area of Archaeological Importance that contains Canterbury Roman Museum and the UNESCO world heritage site of Canterbury Cathedral. The Department has long-standing collaborations with Canterbury Archaeological Trust, the Kent Archaeological Society, Canterbury Cathedral Archives, and the Trust for Thanet Archaeology.
Just an hour by train from London's British Museum, Museum of London Archaeology, and British Library, we are well-placed for all your research needs. We are also the UK's closest university to Europe, and less than two hours away is another capital city, Paris, with its Louvre Museum and Bibliothèque Nationale de France. Our nearness to these world-leading resources, combined with our own excellent laboratory and library collections, form an attractive setting for your research on a dissertation topic. In the summer term, one of our experts will guide you to explore your own interests in a substantial independent research project, using all the skills that you have gained during your 12-month MA.
This is an ideal degree for graduates of Archaeology, Ancient History, Classics, History, or the wider humanities, who want to engage deeply with the ancient Greek and Roman worlds and develop a range of research skills.
Entry requirements
A first or second class honours degree in a relevant subject (or equivalent)
All applicants are considered on an individual basis and additional qualifications, professional qualifications and relevant experience may also be taken into account when considering applications.
International students
Please see our International Student website for entry requirements by country and other relevant information. Due to visa restrictions, students who require a student visa to study cannot study part-time unless undertaking a distance or blended-learning programme with no on-campus provision.
English language entry requirements
The University requires all non-native speakers of English to reach a minimum standard of proficiency in written and spoken English before beginning a postgraduate degree. Certain subjects require a higher level.
For detailed information see our English language requirements web pages.
Need help with English?
Please note that if you are required to meet an English language condition, we offer a number of pre-sessional courses in English for Academic Purposes through Kent International Pathways.
Form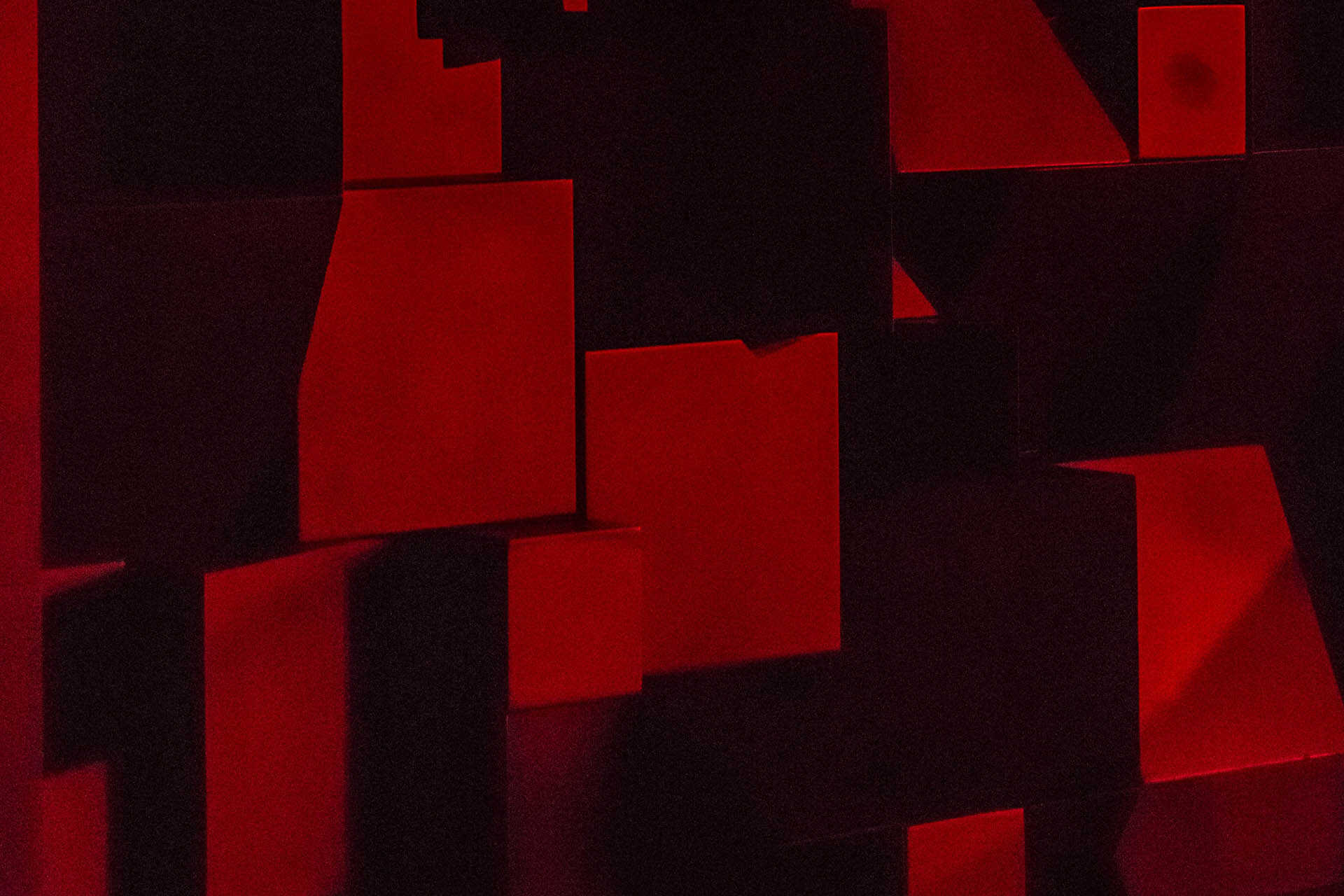 Sign up for email updates
Course structure
Duration: One year full-time, two years part-time
Over the course of the academic year, you take a combination of core and optional modules to a total of 180 credits. In the Autumn and the Spring terms, you take a combination of taught and research modules. In the Summer Term, you complete your MA by writing a dissertation of up to 15,000 words on a research topic defined in collaboration with your supervisor. This is written over the summer with completion in August.
Modules
The following modules are indicative of those offered on this programme. This list is based on the current curriculum and may change year to year in response to new curriculum developments and innovation. You may also have the option to take modules from other programmes so that you may customise your programme and explore other subject areas that interest you.
Compulsory modules currently include:
Optional modules may include:
Optional modules in ancient languages:
Teaching
Teaching and assessment
The programme is assessed by coursework for each of the modules and by the dissertation.
Programme aims
This programme aims to:
attract outstanding students, irrespective of race, background, gender or physical disability from both within the UK, and EU, and from overseas
develop new areas of postgraduate teaching in response to the advancement of scholarship and current research
expand student's depth of knowledge of key subject areas in ancient Greek and Roman History and Archaeology
develop the student's competence in applying skills to analysis of a diverse body of ancient evidence
enhance the development of the student's interpersonal skills
assist the student to develop the skills required for both autonomous practice and team working
provide the student with skills to work in multidiscipline environments by introducing the student to a complex range of disciplines, cultural relationships and varied geographical regions of the Classical World
provide the students with skills for a further career either for doctoral research in Greek or Roman History and Archaeology or in employment, through the use of these transferable skills
develop critical, analytical problem-based learning skills and the transferable skills to prepare the student for graduate employment, opening up a wide range of careers to graduates in the academic, journalistic and literary fields.
Learning outcomes
Knowledge and understanding
You will gain knowledge and understanding of:
a complex range of disciplines, cultural relationships and varied geographical regions at an advanced level
the research skills associated with the use of ancient evidence to produce historical and archaeological narratives and analyses that engage with the most recent development in research in ancient Greek and Roman History and Archaeology
basic philosophical issues by thinkers of very different cultural and linguistic assumptions from our own
the nature of the societies and political systems of antiquity
an appropriate and diverse range of primary materials: material culture, epigraphy, papyrology, literature, visual material, and history
a broad and systematic knowledge developed within a coherent framework of complementary subjects, including archaeology, and history.
Intellectual skills
You develop intellectual skills in:
applying the skills needed for academic study and enquiry
evaluating research and a variety of types of information and evidence critically
synthesise information critically from a number of sources in order to gain a coherent understanding of theory and practice
applying strategies for appropriate selection of relevant information from a wide source and large body of knowledge
utilising problem solving skills
analyse, evaluate and interpret the evidence underpinning archaeological, historical, linguistic and literary evidence critically.
Subject-specific skills
You gain subject-specific skills in:
having an advanced understanding of another culture, whether focused on its archaeology, history, literature, thought, art and religion, or its history and political and social organisation, or its material culture; demonstrate a critical engagement with it; develop an informed sense of the similarities and differences between it and our own culture
having a broad knowledge, developed within a coherent framework, of complementary subjects, drawn from such fields as archaeology, history, art, literature, linguistics, language, and philosophy, or theme-based topics which cross the boundaries between them (e.g. religion, gender studies), and periods
demonstrating familiarity with and be able to evaluate an appropriate and diverse range of primary materials, e.g. archaeological and historical texts, art objects, and inscriptions
commanding a range of techniques and methodologies, such as bibliographical and library research skills, a range of skills in reading and textual analysis, the varieties of historical method, art criticism, use of statistics (e.g. in archaeology), philosophical argument and analysis.
Transferable skills
You will gain the following transferable skills:
communicate effectively complex issues to specialist and non-specialist audiences using a variety of means
evaluate autonomously your own academic performance
manage change effectively and respond to changing demands and complex and unpredictable situations
take responsibility for advancing personal and professional learning, initiative and development to a high level
manage time and prioritise workloads, plan and implement tasks professionally.
Fees
The 2023/24 annual tuition fees for this course are:
Home full-time

£9500

EU full-time

£13500

International full-time

£18000

Home part-time

£4750

EU part-time

£6750

International part-time

£9000
For details of when and how to pay fees and charges, please see our Student Finance Guide.
For students continuing on this programme fees will increase year on year by no more than RPI + 3% in each academic year of study except where regulated.* If you are uncertain about your fee status please contact information@kent.ac.uk.
Your fee status
The University will assess your fee status as part of the application process. If you are uncertain about your fee status you may wish to seek advice from UKCISA before applying.
Additional costs
General additional costs
Find out more about general additional costs that you may pay when studying at Kent.
Funding
Search our scholarships finder for possible funding opportunities. You may find it helpful to look at both:
Scholarships
We have a range of subject-specific awards and scholarships for academic, sporting and musical achievement.
Search scholarships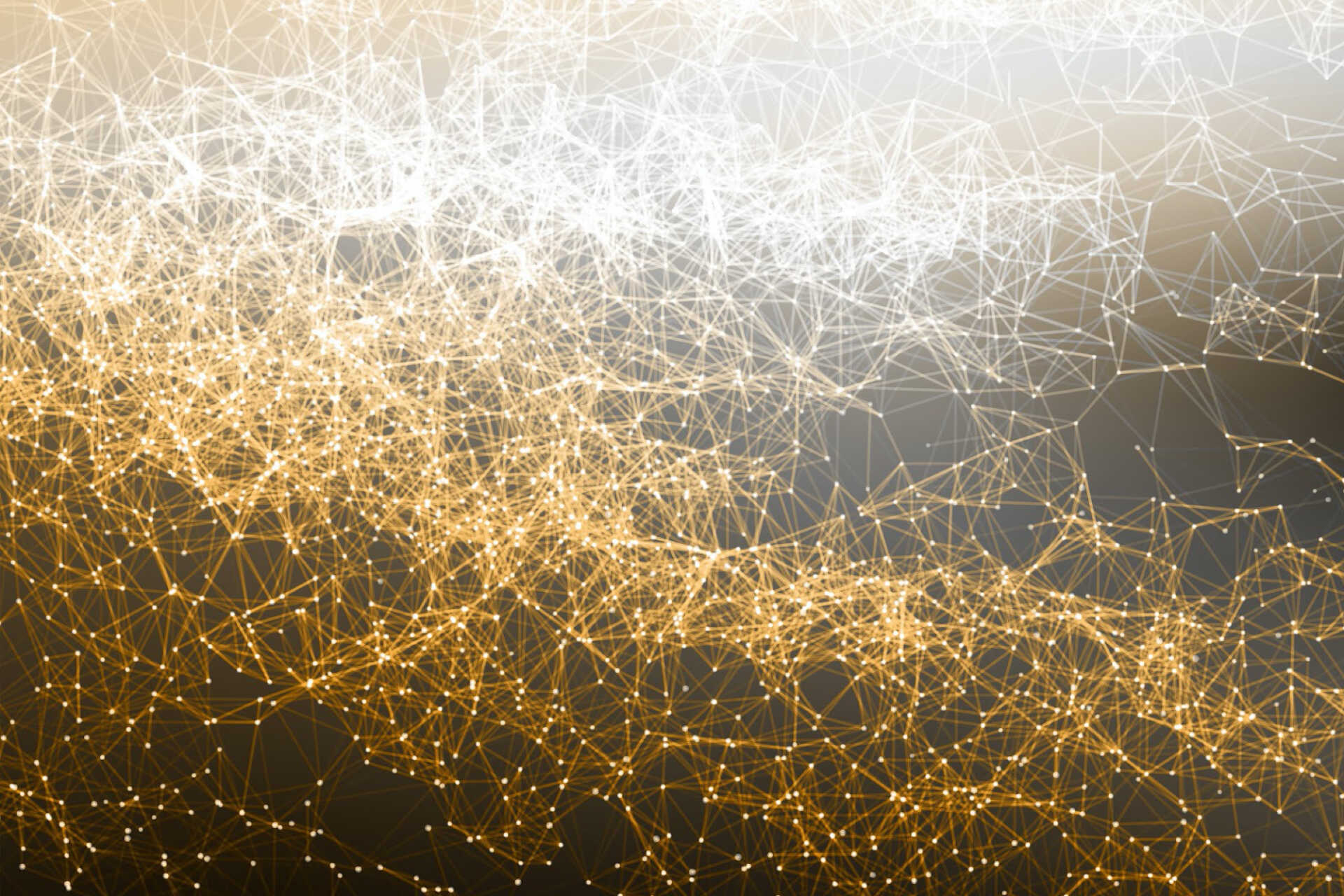 Independent rankings
In the Research Excellence Framework (REF) 2021, 100% of our Classics research was classified as 'world-leading' for impact. In addition, 85% of our research and over 80% of our research publications were classified as 'world leading' or 'internationally excellent'.
Following the REF 2021, Classics at Kent was ranked 6th in the UK in the Times Higher Education.
Research
Research areas
The Department of CLAS is a lively intellectual community that prizes collaboration and thrives on interdisciplinarity. Our main areas of research are the following.
Archaeology and Heritage
Our specialists cover a vast swathe of the ancient world, from the Eastern Mediterranean to Italy to North Western Europe and the British Isles, and from prehistory to the early Middle Ages. Colleagues have worked extensively on landscapes and urbanism, religious sites, archeoastronomy, ceramics, artefacts and objects, and the archaeology of gender. We are active in fieldwork, work closely with museums, and are a major voice in international debates about cultural heritage preservation. Our research is supported by a specialised archaeology technician.
Classical Studies and Byzantium
The department has extensive expertise on the languages, literature, and cultural history of the Greek and Roman worlds in a wide sense, ranging in time from Ancient Greece and Rome all the way up to the Byzantine Middle Ages. Research within the department has focused in particular on classical Greek drama, performance studies, mythology, ancient philosophy and science, Latin poetry, historiography, gender studies, early Christian literature, and the reception of Antiquity in later periods. We also have experts on palaeography, textual transmission, and fragmentary texts.
Ancient History and Late Antiquity
Ancient History at Kent is much more than Greece and Rome alone. Spanning from the Bronze Age to the Arab Conquest, our research covers the entire Ancient Mediterranean world, including Egypt and North Africa, the Phoenician / Punic world, Greece and Rome, the migrant groups of Late Antiquity (such as the Visigoths), and Byzantium. Our specialists have made important contributions to the understanding of social life in Late Pharaonic, Hellenistic, Roman, and Byzantine Egypt; the politics of the Roman Republic; law and legal culture of the Roman Empire and its successors; Greek and Roman historiography; women and children in the ancient world; ancient religious practice; and ancient education. The department houses experts in numismatics, epigraphy, papyrology, and manuscript studies.
Careers
Our MA programmes include much scope for vocational training, skills acquisition and guided project work, often with use of our extensive facilities. These aspects of our programmes have been praised by external assessors in recent years.
Recent graduates have progressed to careers in a wide range of related professional and leadership areas, including national and local museums, teaching and senior roles with archaeological organisations (national government institutions, contracting units and trusts). A large proportion of completing Master's students have progressed onto PhD study.
Study support
About the Department of Classical & Archaeological Studies
Classical & archaeological studies examines the textual and material evidence for a wide cross-section of the ancient world and includes three convergent research and teaching pathways: ancient history, classical literature, and archaeology. Many core areas in the investigation of the ancient world can be studied with us at postgraduate level.
The Department of Classical & Archaeological Studies operates within the Division of Arts and Humanities, and there are corresponding opportunities for a high level of interdisciplinary interaction, with staff researching medieval history, the history of science and architecture, in addition to the informal links with staff in the rest of the University active research community. We have good partnerships with high-profile universities and organisations such as the Ghent University, University Lille 3, the Flemish Heritage Institute, UCLA, the Free University of Amsterdam and the Vrije Universiteit Brussel (VUB).
Typically, around 30 students each year have been placed on research and training excavations in Britain, Italy (including Ostia, port of Rome) and Greece, relating to sites of Bronze Age Greek (Minoan), Iron Age, Roman, Late Antique and Anglo-Saxon date.
Postgraduate resources
The School has extensive literary holdings and many other facilities to support active research, and the Templeman Library also has excellent holdings in all our areas of research interest. This includes an extensive range of English and international periodicals, as well as specialist collections (the library of A S L Farquharson, specialising in the age of Marcus Aurelius, and generous donations from the libraries of Victor Ehrenberg in ancient social history, Anthony Snodgrass, Richard Reece and Jill Braithwaite in archaeology). We have access to Canterbury Cathedral Library, and to archaeological libraries and collections in Kent, such as the major collection of the Kent Archaeological Society, and first-rate connections with London and continental Europe. Kent is now the home of the Colin Renfrew Archive, a major resource for research on the history of archaeology, archaeological theory, prehistoric Orkney and the Aegean Bronze Age.
The Department has its own specialist technician, Lloyd Bosworth, who is widely experienced and skilled in landscape archaeology, geographic information systems (GIS), digital imaging and laser scanning, as well as geophysical surveying. He offers advice and training in the use of the archaeological equipment and has worked in Belgium, Ostia, Rome and Crete.
The University has recently invested in a range of new archaeological equipment including a Romer laser scanner, portable XRF machinery, resistivity and magnetometer survey machines, GPS and a photographic lab.
The University of Kent's location is highly convenient for students who need to visit not only the British Library and other specialist libraries in London, but also the major libraries and research centres within Europe.
Training
All postgraduate students in the Division of Arts and Humanities receive support and guidance within their departments and from the Graduate School. Within the division, in addition to the research culture of your department, our research centres combine overlapping interests to foster interdisciplinary support and dialogue, while the Graduate School provides a Researcher Development Programme to equip you with a full range of skills that will improve your effectiveness as a researcher. Training courses are also offered by the Library and Computing Services, and by the Unit for the Enhancement of Learning and Teaching (UELT).
Individual training is offered in accordance with a student's needs. We offer training in Greek and Latin languages at the appropriate level; and specialist skills training in epigraphy, papyrology, palaeography and Egyptology, artefact studies and fieldwork methods. Postgraduates have also gained experience by mounting their own independent seminar programme to discuss work in progress (in addition to taking part in staff/postgraduate research seminars).
Dynamic publishing culture
Staff publish regularly and widely in journals, conference proceedings and books. Among others, they have recently contributed to: Acta Antiqua; European Journal of Archaeology; Latomus; Hermes; L'études Classiques; Aegyptus; Annual Review of the British School at Rome; American Journal of Archaeology.
Global Skills Award
All students registered for a taught Master's programme are eligible to apply for a place on our Global Skills Award Programme. The programme is designed to broaden your understanding of global issues and current affairs as well as to develop personal skills which will enhance your employability.
Apply now
Learn more about the application process or begin your application by clicking on a link below.
You will be able to choose your preferred year of entry once you have started your application. You can also save and return to your application at any time.
Apply for entry to:
Contact us
United Kingdom/EU enquiries
MA at Canterbury
Admissions enquiries
T: +44 (0)1227 768896