Reproductive Medicine: Science and Ethics - MSc
Postgraduate Open Day
Join us at the Medway campus on Saturday 24 June or the Canterbury campus on Saturday 1 July. Meet our staff and students, find out more about our Master's and PhDs, and experience our stunning locations for yourself.
Gain advanced research skills and understanding of the systems and processes in the living cell, with a strong molecular focus on cutting-edge activities that are synergistic with one another and complementary to the teaching provision.
Overview
Our expertise in disciplines such as biochemistry, microbiology and biomedical science allow us to exploit technology and develop ground-breaking ideas in the fields of genetics, molecular biology, protein science, biophysics and computational biology. Fields of enquiry encompass a range of molecular processes from cell division, transcription and translation through to molecular motors, molecular diagnostics and the production of biotherapeutics and bioenergy.
Reasons to study Reproductive Medicine: Science and Ethics at Kent
School of Biosciences
Within our School, we are proud of our collaborative approach. Our friendly and supportive atmosphere encourages everyone to contribute and reach their full potential. At Kent, academics, researchers and students are all part of the same close-knit scientific community. We welcome staff and students from all over the world and have a strong commitment to equality and diversity within everything we do. Together we create success.
Entry requirements
Minimum 2:2 Honours degree in a subject related to biosciences, or a medical degree.
All applicants are considered on an individual basis and additional qualifications, professional qualifications and relevant experience may also be taken into account when considering applications.
International students
Please see our International Student website for entry requirements by country and other relevant information. Due to visa restrictions, students who require a student visa to study cannot study part-time unless undertaking a distance or blended-learning programme with no on-campus provision.
English language entry requirements
The University requires all non-native speakers of English to reach a minimum standard of proficiency in written and spoken English before beginning a postgraduate degree. Certain subjects require a higher level.
For detailed information see our English language requirements web pages.
Need help with English?
Please note that if you are required to meet an English language condition, we offer a number of pre-sessional courses in English for Academic Purposes through Kent International Pathways.
Form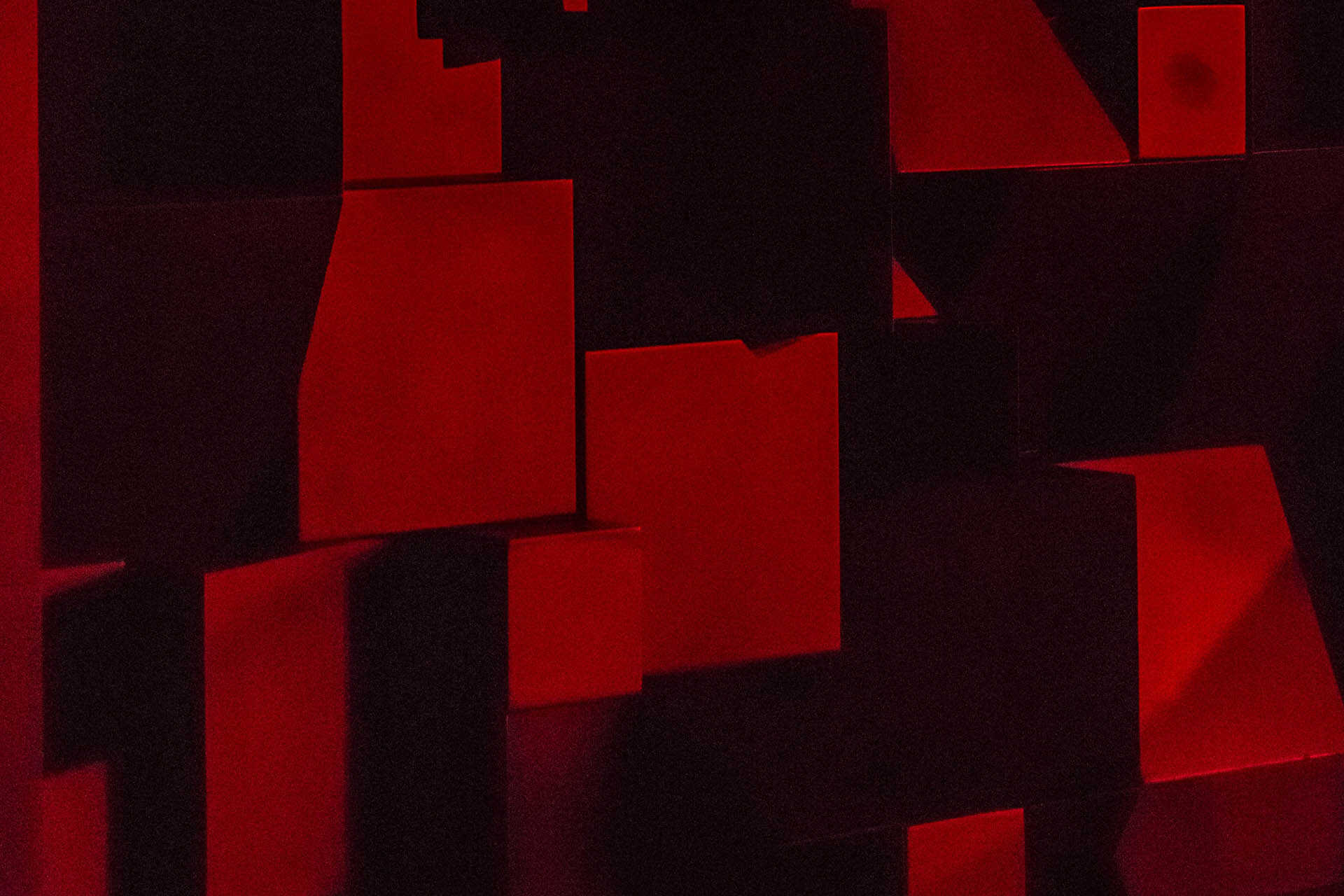 Sign up for email updates
Course structure
Duration: One year full-time, two years part-time
The MSc in Reproductive Medicine involves studying for 125 credits of taught modules, as indicated below. The taught component takes place during the autumn and spring terms. You will undertake a period of advanced training in research, technical and transferable skills with application in the context of reproductive technologies, including an extended practical training in cutting-edge genome editing. This training will be harnessed with a range of modules specialising in advanced studies of reproductive medicine. A 60-credit research project take place over the summer months.
In addition to traditional scientific laboratory reports, experience is gained in a range of scientific writing styles relevant to future employment, such as literature reviews, patent applications, regulatory documents, and patient information suitable for a non-scientific readership.
Modules
The modules listed below are indicative of those offered on this programme. This list is based on the current curriculum and may change year to year in response to new curriculum developments and innovation.
You take all compulsory modules and then chose one optional module from the list.
Compulsory modules currently include
The practice of reproductive medicine is underpinned by a scientific basis stretching back hundreds of years. New discoveries are being put into medical practice on a regular basis and reproductive medicine research is well known for its translational element. This module will explore the fundamentals of reproductive medicine, Obstetrics, Gynaecology, Urology, Andrology, Managing abnormal pregnancies and pre-term birth, Infectious diseases affecting reproduction, Sex determination, reproductive endocrinology, cancer and fertility, causes of infertility and Genetics. This module will be science-based, informed and led by the scientific and medical literature and modern discoveries. Specifically:
• What is reproductive medicine? (Darren Griffin)
• Obstetrics, Gynaecology and Urology (Michael Summers)
• The science of Andrology (Sheryl Homa)
• Managing abnormal pregnancy and premature birth (Vimal Vasu)
• Infectious disease and reproductive medicine (Gary Robinson)
• Sex determination (Peter Goodfellow)
• Endocrinology and Reproduction (Michael Sumners)
• Cancer and Reproduction (Bill Gullick/ Dan Lloyd)
• The causes of infertility (Darren Griffin)
• Infertility and Genetics (Darren Griffin)
• Genetics and Pregnancy (Darren Griffin)
Around 1-2% of all babies in the UK are born by IVF, with varying figures in many other countries. Internationally, reproductive medicine generally, and IVF in particular, is an area in which the UK is world-leading. This module will explore the many aspects of practical IVF (including ICSI, and PGD) and the factors that affect it. A feature of the module will be the presentation of similar issues from different perspectives e.g. that of the clinician, the counsellor and the laboratory manager.
A career as a scientist in reproductive medicine (e.g. clinical embryologist) is a popular path. Although the proposed module does not aim to address the specific goal of training prospective clinical embryologists in how to perform their operational tasks (such training is provided in-house in a highly regulated clinical environment and leads to a vocational qualification), this module will give students a realistic expectation of the likelihood of them excelling in, and enjoying this popular career path. This module will thus explore the basics of lab technique and good practice, pipette making, egg collection and in-vitro maturation, sperm assessment, insemination, ICSI, embryo grading, assisted hatching, spreading and preimplantation diagnosis. For obvious reasons embryos from non-human model species (e.g. mouse, bovine, pig) will be used. Specifically:
• Referral categories for IVF (Laurence Shaw)
• The IVF laboratory (Alan Thornhill)
• IVF and ICSI (Alan Thornhill)
• Preimplantation Diagnosis and Screening
• Careers in reproductive medicine (Darren Griffin, Alan Thornhill)
• Practical course (Darren Griffin, Alan Thornhill)
The module aims to develop understanding and practical skills in molecular biology, based around interactive workshops, practical sessions and group work. The module will involve practical sessions covering key practical and transferable skills in molecular biology and biotechnology. The module will feature an extended mini-project focused on CRISPR-Cas9-based genome editing - a cutting-edge technology with wide application in the biological sciences – alongside presentation of findings in extended written report format to provide experience of the dissemination platform widely used in biological research.
"BIOS8600"
This module will develop the advanced research skills that are required in modern biological research and transferable across biological research disciplines. This will include the development of skills in bioinformatics, statistical analysis, research publication and peer review through a combination of online exercises, seminars and group work. These skills will be discussed, enhanced and contextualised in tutorials that consider their application of these skills through consideration of literature and case studies drawn from the field of reproductive medicine.
The curriculum will focus on the issues of reproductive rights, reproductive justice and the appropriate limits on reproductive autonomy. Topics covered will include moral and legal status of the embryo and fetus and the 'right to life' as it applies in this context; the regulation of embryo research and assisted reproductive technologies; surrogacy; contraception, abortion, sterilisation and the legal regulation of pregnancy.
Optional modules may include
Recent events have illustrated the importance of ensuring that science is communicated effectively to non-scientific audiences. This module considers best practice in science communication, making use of case studies that illustrate its importance in developing an informed and empowered public, while developing skills in different modes of communication that enhance future employability.
This module describes the anatomy, physiology, pathology, and therapy of the blood and blood forming tissues, including the bone marrow. It covers a wide range of disorders including haematological malignancies, infection with blood-borne parasites that cause malaria, and inappropriate clotting activities such as deep vein thrombosis.
Haematology:
An introduction to haematology: module outline, aims and objectives
Haemopoiesis and the bone marrow
The red cell: structure and function
Inherited abnormalities of red cells
Anaemias: acquired and inherited
White blood cells in health and disease
An introduction to haematological malignancies
Bleeding disorders and their laboratory investigation
Thrombophilia
Blood-borne parasites
Blood transfusion:
The ABO and Rhesus blood group systems
Other blood group systems
Blood banking techniques
Bioinformatics Data sources & Sequence analysis: Databases and data availability. Using sequence data for analysis – sequence searching methods, multiple sequence alignments, residue conservation, Protein domains and families.
Protein Bioinformatics Methods: Protein structure and function prediction. Prediction of binding sites/interfaces with small ligands and with other proteins. Bioinformatics analyses using protein data.
Genomics: An introduction to the analysis of genomic data, primarily focussing on the data available from genome sequencing – how it can be used to study genetic variants and compare genomes (i.e. comparative and functional genomics).
The module deals with basic neuroanatomy and molecular and cellular neurobiology, such as transmission of signals within the nervous system and sensory perception. It explores more complex functions of the nervous system, e.g. behavioural and cognitive functions including learning, memory, emotions and appetite control. Throughout the module both the normal nervous system and disorders that arise as a consequence of abnormalities will be covered.
A synopsis of the curriculum
The module overviews the importance of studying ageing, the organisms and methods used to do so and considers how organisms age together with providing a detailed understanding of the processes and molecular mechanisms that govern ageing.
Introduction
Importance and principles of ageing research
Why do organisms age and theories of ageing: e.g. Damage theory, telomeres, genetics and trade off theories.
How ageing and lifespan is measured
Overview of processes and pathways controlling ageing
Methods in ageing research
Model Organisms: Benefits and problems associated with studying ageing in model organisms. Including: Yeast, worms, flies, mice, primates.
Systems approaches to studying ageing: e.g. high throughput DNA/RNA sequencing, high throughput proteomics and, metabolomics. Pros and cons of these methods, what we have learned from them.
Signalling pathways that control ageing
Insulin signalling pathway and Target of Rapamycin (ToR) pathway
Organisation of pathways and the molecules involved, how they were discovered to be implicated in lifespan and ageing, ways of modelling and studying their molecular detail in animals e.g. genetic/ epistasis analysis
The processes downstream of these pathways that allow them to control lifespan/ageing e.g. stress resistance, autophagy, reduced translation, enhanced immunity etc…
Cross-talk between pathways.
Dietary restriction, lifespan and ageing
How dietary restriction works in different organisms, what signalling pathways and processes it affects.
Diseases of ageing
What these are e.g. Alzheimer's, Huntington's
Overview of 'normal ageing' associated processes e.g. muscle weakening.
How they can be studied in model organisms and the importance of ageing research for treating these disorders.
Ethics of ageing research
Pros and cons of studying ageing with a goal of extending human lifespan e.g. insurance, health system, social, psychological implications.
This module introduces and develops knowledge in the key area of genome maintenance. Students will learn how loss of genomic integrity leads to enhanced cancer incidence, and how biological processes and the environment contribute to genetic instability. The cellular mechanisms that lead to cancer incidence, together with those that protect cells from the onset of carcinogenic processes will be reviewed. This module will also examine the use of DNA damaging agents in cancer therapies, and incorporate practical experience of investigating the cellular responses to DNA damage.
The aim of this module is to give students a basic understanding of molecular and cytogenetic techniques and their applications in the field of clinical diagnosis e.g. for infertility or prenatal diagnosis and biological research. Throughout the course there will be both theoretical and practical elements to the course enabling them to have hands-on experience with molecular cytogenetic tools. Students will be examined on both theoretical and practical elements to assess hands-on skills and understanding of the techniques involved. They will be provided with a lab book in which they should take notes during each of the sessions, the quality of this will also be assessed.
Compulsory modules currently include
Students will undertake an independent research project that will be designed by the student, in consultation with an academic supervisor, to address specific research questions. Students will be trained in key techniques relating to the project, and will work independently under the supervisor's guidance to design and execute experiments that will address the questions formulated earlier.
During the Spring term, students are assigned to supervisors by the project co-ordinators (members of academic staff, generally the co-ordinators of the individual MSc-T programmes). Students then meet with their project supervisor to discuss the general subject matter of the project and obtain guidance on background reading, following which the student and supervisor work together to design the project. Orientation sessions are provided covering laboratory health and safety and research ethics.
The research activities take place in the Summer term and vacation. Students are expected to dedicate 600 hours to their project work. Of this time, students taking "wet-lab" projects will spend at least 11 weeks working full time in a laboratory setting planning, carrying out and documenting experiments, with the remainder of the time allocated to background reading and report writing. There are informal opportunities to discuss the project work and relevant literature with the supervisor and other laboratory staff on an ongoing basis. Formal meetings may be arranged at the discretion of the student and supervisor.
Students undertaking "dry-lab" projects analyse published information (e.g. literature, databases) or unpublished data sets are expected to spend the same amount of time on their projects as "wet-lab" students. "Dry-lab" students are expected to meet with their supervisor at least once a week to discuss progress and ideas and to resolve problems.
At the end of the formal project time, students are allowed time to complete the final project report, although they are encouraged to start writing as early as possible during the Summer term. The supervisor provides feedback on content and style of a draft of the report, which should be in the style of a scientific report for publication in an appropriate scientific journal. In addition, students are expected to deliver their findings as a poster in a symposium organised by the School.
Teaching
Teaching and assessment
Assessment is by coursework and dissertation/project.
Programme aims
This programme aims to:
provide you with an academic framework to underpin a career in any area of reproductive medicine
enable you to understand the social and professional processes by which reproductive medicine operates at a scientific, medical, social, ethical and legal level
give you an understanding of the process of academic investigation in a range of academic disciplines relevant to reproductive medicine
provide a stimulating, research-active environment for teaching and learning in which you are supported and motivated to achieve your academic and personal potential
facilitate a valuable learning experience through a variety of teaching and assessment methods that will promote the assimilation, comprehension, analysis application, synthesis and evaluation of the knowledge base
give you the experience of undertaking an independent research project or dissertation
prepare you for further training and employment both in science and non-science based careers by developing transferable and cognitive skills
develop the qualities needed for employment in situations requiring the exercise of professionalism, independent thought, personal responsibility and decision-making in complex and unpredictable circumstances.
provide access to as wide a range of students as practicable.
Learning outcomes
Knowledge and understanding
You will gain knowledge and understanding of:
the scientific basis of reproductive medicine including aspects of developmental biology, infection, genetics, physiology, biochemistry and molecular biology
the medical basis of reproductive medicine including the clinical decision making process that affects patients
the workings of clinics and scientific laboratories that routinely practice reproductive medicine
the social, ethical and legal mechanisms that have influenced (and continue to influence) the acquisition of scientific knowledge in the field of reproductive medicine
the ethical context of the practice of reproductive medicine and scholarly debates surrounding it
mechanisms by which different professions in reproductive medicine deal with complex scientific information and disseminate this information to their patients and/or audiences
the social, political and economic impact of reproductive medicine
the processes though which research leads to knowledge and ultimately clinical practice.
Intellectual skills
You develop intellectual skills in:
the ability to investigate and collate information from the medical, scientific and social science literature, then analyse and synthesise it to address particular issues pertaining to reproductive medicine
the ability to understand the range and scope of teaching and assessment methods and study skills relevant to the various academic disciplines that encompass reproductive medicine
the ability to differentiate between points of view that lead to different lines of investigation and contribute to reproductive medicine
the ability to present reasoned medical, scientific, legal and ethical arguments based on reflection, study and critical judgement.
the ability to understand the needs for different modes of communication to different audiences including patients, clinicians, academics and the public
the ability to engage in effective and intelligent discussion with people of varied training and perspectives
an intellectual capacity and skill set that spans the disciplines of medicine, science and social sciences.
Subject-specific skills
You gain subject-specific skills in:
the critical faculties involved in searching and reviewing the scientific literature
an awareness of the various techniques and processes used in the production of scientific knowledge
basic practical competence in skills relevant to an IVF laboratory
an ability to source and deconstruct legal arguments
to find information on science communication from a wide range of information sources (eg journals, books, electronic databases) and maintain an effective information retrieval strategy
an understanding and application of scholarly methods and concepts used in the critical study of science, technology and medicine
an understanding of the role of the clinician in reproductive medicine and factors affecting the decision-making processes that lead to patient management.
Transferable skills
You will gain the following transferable skills:
the ability to reflect on, and manage your own learning and seek to make use of constructive feedback from your peers and staff to enhance your own performance and personal skills
independence of mind and initiative
self-discipline and self-motivation
the ability to work in a team and have respect for others' reasoned views
communication: the ability to organise information clearly, create and respond to textual and visual sources (eg images, graphs, tables), present information orally, adapt your style for different audiences
numeracy: the ability to read graphs and tables, integrate numerical and non-numerical information, understand the limits and potentialities of medical, scientific, legal and ethical disciplines
information technology: the ability to evaluate critically and communicate effectively in a number of the following formats: written documents, email, databases, spreadsheets, PowerPoint, web sites, social networking media.
Fees
The 2023/24 annual tuition fees for this course are:
Home full-time

£9500

EU full-time

£16400

International full-time

£21900

Home part-time

£4750

EU part-time

£8200

International part-time

£10950
For details of when and how to pay fees and charges, please see our Student Finance Guide.
For students continuing on this programme fees will increase year on year by no more than RPI + 3% in each academic year of study except where regulated.* If you are uncertain about your fee status please contact information@kent.ac.uk.
Your fee status
The University will assess your fee status as part of the application process. If you are uncertain about your fee status you may wish to seek advice from UKCISA before applying.
Additional costs
General additional costs
Find out more about general additional costs that you may pay when studying at Kent.
Funding
Search our scholarships finder for possible funding opportunities. You may find it helpful to look at both:
Scholarships
We have a range of subject-specific awards and scholarships for academic, sporting and musical achievement.
Search scholarships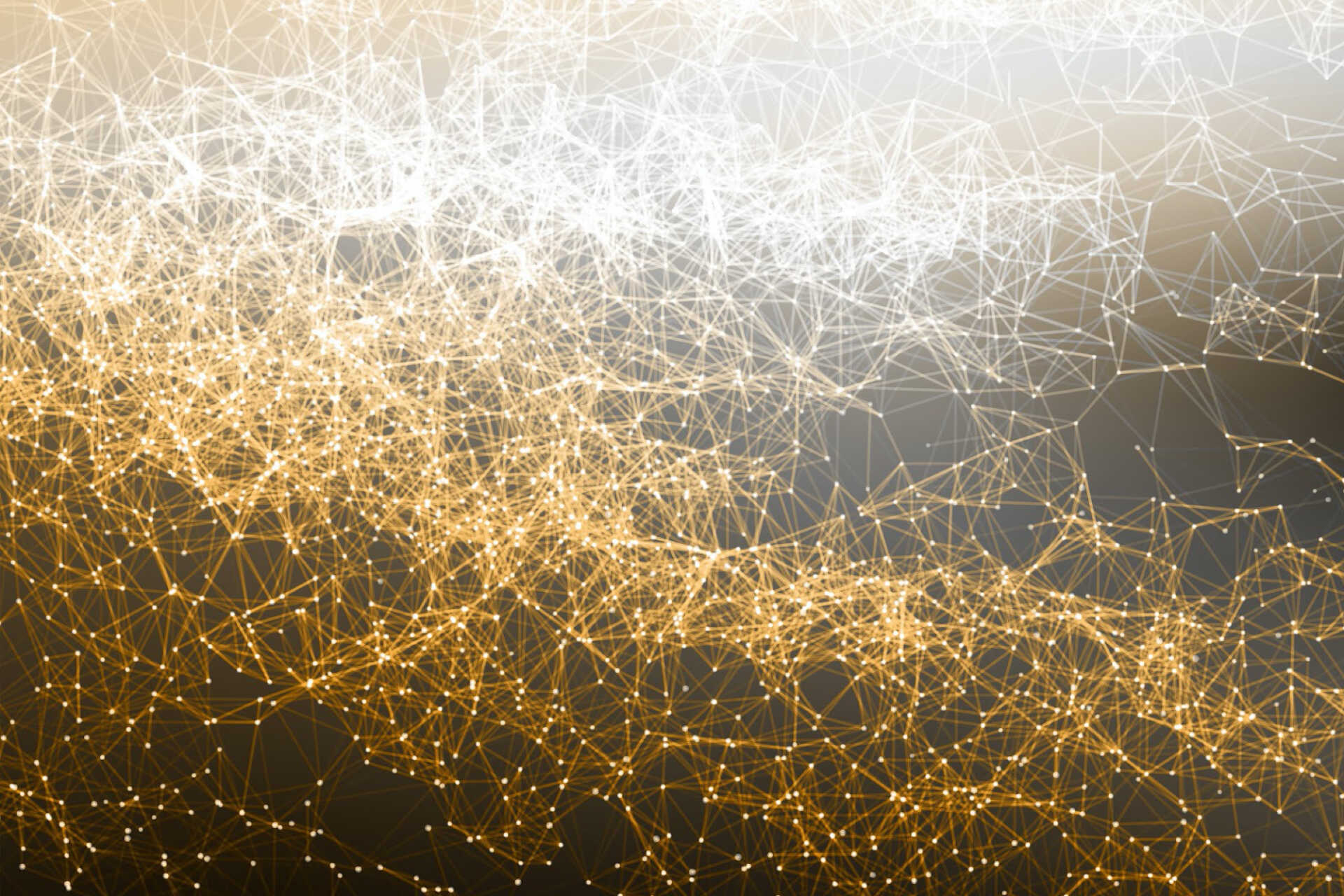 Independent rankings
In the Research Excellence Framework (REF) 2021, 100% of our Biological Sciences research was classified as 'world-leading' or 'internationally excellent' for impact and environment.
Research
Research areas
Within our collaborative research community, the School offers an inspiring environment where researchers at all levels can produce their best work.

In the Research Excellence Framework (REF) 2021, 100% of our Biological sciences research was classified as 'world-leading' or 'internationally excellent' for impact and environment.
Our research is focused on biological processes at the molecular and cellular level and spans the disciplines of biochemistry, genetics, biotechnology and biomedical research. The five main research themes within the School are:
Each theme is supported by specialist facilities.
Associated centres
Careers
The MSc in Reproductive Medicine: Science and Ethics provides advanced research skills training within the context of diseases that affect significant proportions of the UK and global populations. With the UK being a world leader in infectious diseases research and pharmaceutical development, and Kent having a strong research focus in this area, there are significant opportunities for career progression for graduates of this programme in academia (PhD) and industry.
There are also opportunities for careers outside the laboratory in advocacy, media, public health and education.
To give you an idea of possible career destinations, recent graduates have gone on to the following roles: Manager at The London Women's Clinics, (Trainee) Clinical Embryologist at BKI Healthcare and The Hope Valley Fertility Clinic, Health Researcher at an NHS Trust, Laboratory Technician at Wessex Fertility and onto PhDs at the University of Kent, University of Manchester and UCL.
Help finding a job
The School of Biosciences has a dedicated Placements and Employability Team and your academic supervisor will be able to advise you and give you access to professionals in their network.
The University has a friendly Careers and Employability Service, which can give you advice on how to:
apply for jobs
write a good CV
perform well in interviews.
These services are available to you for three years after completing your course.
Study support
Postgraduate resources
The School is well equipped, with excellent general research laboratories, together with a range of specialised research resources including facilities for growing micro-organisms of all kinds, extensive laboratories for animal cell culture and monoclonal antibody production and an imaging suite providing high-resolution laser confocal and electron microscopy. Additionally, the macromolecular analysis facility provides resources for protein and mass spectrometry, CD and fluorescence spectroscopy, surface plasmon resonance, and HPLC and FPLC systems for all aspects of biochemical and microbiological research. Notably, the School has a new state-of-the-art Bruker Avance III four-channel 600 MHz NMR spectrometer equipped with a QCI cryoprobe. Our NMR spectrometer was upgraded to this status via an equipment research award from the Wellcome Trust.
Support
All research students are supervised closely and are regularly monitored online using the University progression and monitoring system. All postgraduate students have access to electronic and other resources providing information regarding technical issues relevant to their degrees, as well as subject-specific and transferable skills training. All research students are allocated a Postgraduate Supervisory Team, consisting of one or more day-to-day supervisors, and one or more members not involved in day-to-day supervision whose task it is to serve as independent monitors of progress.
Students on taught programmes are assigned a personal academic tutor to provide additional support in their postgraduate study. Throughout the course, you are fully embedded in the research culture of the School by attending research seminars and careers guidance sessions, and also participating in our vibrant outreach programme within the local community. In addition to taught modules, an in-depth research project takes place during the summer under the guidance of members of academic staff. These projects benefit from our outstanding research environment and first-class facilities.
An active school
Every week, Biosciences runs school seminars where external guest speakers or staff, talk about recent research. In addition, the department runs FIREBio (Forum for Innovation, Research and Enterprise in Biosciences), which is a weekly informal meeting for staff, postdocs and postgraduates involving short presentations and discussions. Postgraduates can use the opportunity to present unpublished research findings and discuss them in a supportive environment.
Worldwide partnerships
Staff in the School of Biosciences not only collaborate extensively with other universities in the UK (Cambridge, Cardiff, King's College London, University College London, Newcastle, Oxford, Sussex, York, Manchester, Durham and Sheffield), but also have a wide-ranging network across the world with institutes including: the Boston Biomedical Research Institute; University of Hanover; Monash University Melbourne; Harvard; University of California, Davis; Université Claude Bernard – Lyon 1; Goethe-Universität Frankfurt; University of Queensland, Australia; University of Utah; Texas A&M University; and Braunschweig University of Technology. We also collaborate with organisations such as the Marie Curie Research Institute, Cancer Research UK, National Institute for Medical Research, MRC London, GlaxoSmithKline and the European Union Framework 5 CYTONET.
The School currently receives funding from: BBSRC; Biochemical Society; British Heart Foundation; E B Charitable Hutchinson Trust; the EC; EPSRC; Kent Cancer Trust;The Leverhulme Trust; National Institutes of Health (USA); Nuffield Foundation; Royal Society; Wellcome Trust. It also receives funding on specific projects from a number of industrial organisations and collaborators.
Dynamic publishing culture
Staff publish regularly and widely in journals, conference proceedings and books. Among others, they have recently contributed to: Nature Chemical Biology; Journal of Biological Chemistry; Cell; Molecular Cell; Proceedings of the National Academy of Sciences USA; PLOS One; and Journal of Cell Science.
Global Skills Award
All students registered for a taught Master's programme are eligible to apply for a place on our Global Skills Award Programme. The programme is designed to broaden your understanding of global issues and current affairs as well as to develop personal skills which will enhance your employability.
Apply now
Learn more about the application process or begin your application by clicking on a link below.
You will be able to choose your preferred year of entry once you have started your application. You can also save and return to your application at any time.
Apply for entry to:
Contact us
United Kingdom/EU enquiries
MSc at Canterbury
Admissions enquiries
T: +44 (0)1227 768896

Subject enquiries
T: +44 (0)1227 764000