Postgraduate Open Day
Join us at the Medway campus on Saturday 24 June or the Canterbury campus on Saturday 1 July. Meet our staff and students, find out more about our Master's and PhDs, and experience our stunning locations for yourself.
This degree is heavily embedded into the theatre making industry and is useful for those wanting to develop careers as producers, directors, venue managers, writers, agents, company and production management, marketing, event management, casting agents, among many others.
Overview
The programme is based in theatre, but is also relevant in many other areas such as film and TV, as well as general business and commerce. The content is focused on the professional skills of the producer, giving a broad but in depth understanding of the commercial, creative and contemporary issues needed to succeed in the business we call show business.
This MA in Creative Producing is the first programme ever offered in theatre producing in a UK university. Created in 2002 as Producing, Promoting & Managing Theatre it then changed into the shorter present title in 2006. It has built strong links and recognition within the industry and many companies actively seek to work with our students and graduates.
As a participant you experience an intense taught period over the first term where you learn the business and personal skills needed to develop, negotiate and create business and artistic plans, through a mix of workshops, seminars and lectures. You are stimulated to develop further your own individual creative approaches to theatre, exploring ideas and critical awareness. We do this through looking at the current state of play within the world of theatre; we invite key people to give talks and workshops, starting you on the road to building effective future networks. This is assessed through a mix of presentations, written case studies, and group research projects.
In term 2 you work more independently on the application of your skills. You can choose to have a work placement or in depth company analysis, this is assessed by regular blogs and a reflective or analytical written report. You then develop your own creative idea as a business plan, assessed through a full written submission and a presentation pitch to a panel of experts. Instead of the Business Plan you can choose an optional module from the School of Arts that you can demonstrate will support the focus of your studies and dissertation. Over the summer you will then work on your agreed dissertation.
About the Department of Drama and Theatre
Postgraduate Drama and Theatre studies at Kent has a very strong reputation for research and supervision in contemporary theatre and performance. We are the home of two renowned international research centres, the European Theatre Research Network (ETRN) and the Centre for Cognition, Kinesthetics and Performance (CKP).
The wide-ranging interests of our international team of leading and emerging researchers (from the UK, Australia, Italy, Greece, Germany, France and other countries) include research strengths in contemporary performance, applied theatre, Shakespeare, 18th-century theatre, multimedia performance, popular performance, directing and dramaturgy, and physical performer training.
Our distinctive focus at Kent is on theatre as practice, whatever the topic, area, mode and methodology of research, and we encourage postgraduate students to make use of our close links and contacts with local, national and international (especially European) theatre companies, venues, schools and artists, both for research and to encourage professional postgraduate development.
Entry requirements
A first or second class honours degree in a relevant subject (or equivalent)
All applicants are considered on an individual basis and additional qualifications, professional qualifications and relevant experience may also be taken into account when considering applications.
International students
Please see our International Student website for entry requirements by country and other relevant information. Due to visa restrictions, students who require a student visa to study cannot study part-time unless undertaking a distance or blended-learning programme with no on-campus provision.
English language entry requirements
The University requires all non-native speakers of English to reach a minimum standard of proficiency in written and spoken English before beginning a postgraduate degree. Certain subjects require a higher level.
For detailed information see our English language requirements web pages.
Need help with English?
Please note that if you are required to meet an English language condition, we offer a number of pre-sessional courses in English for Academic Purposes through Kent International Pathways.
Form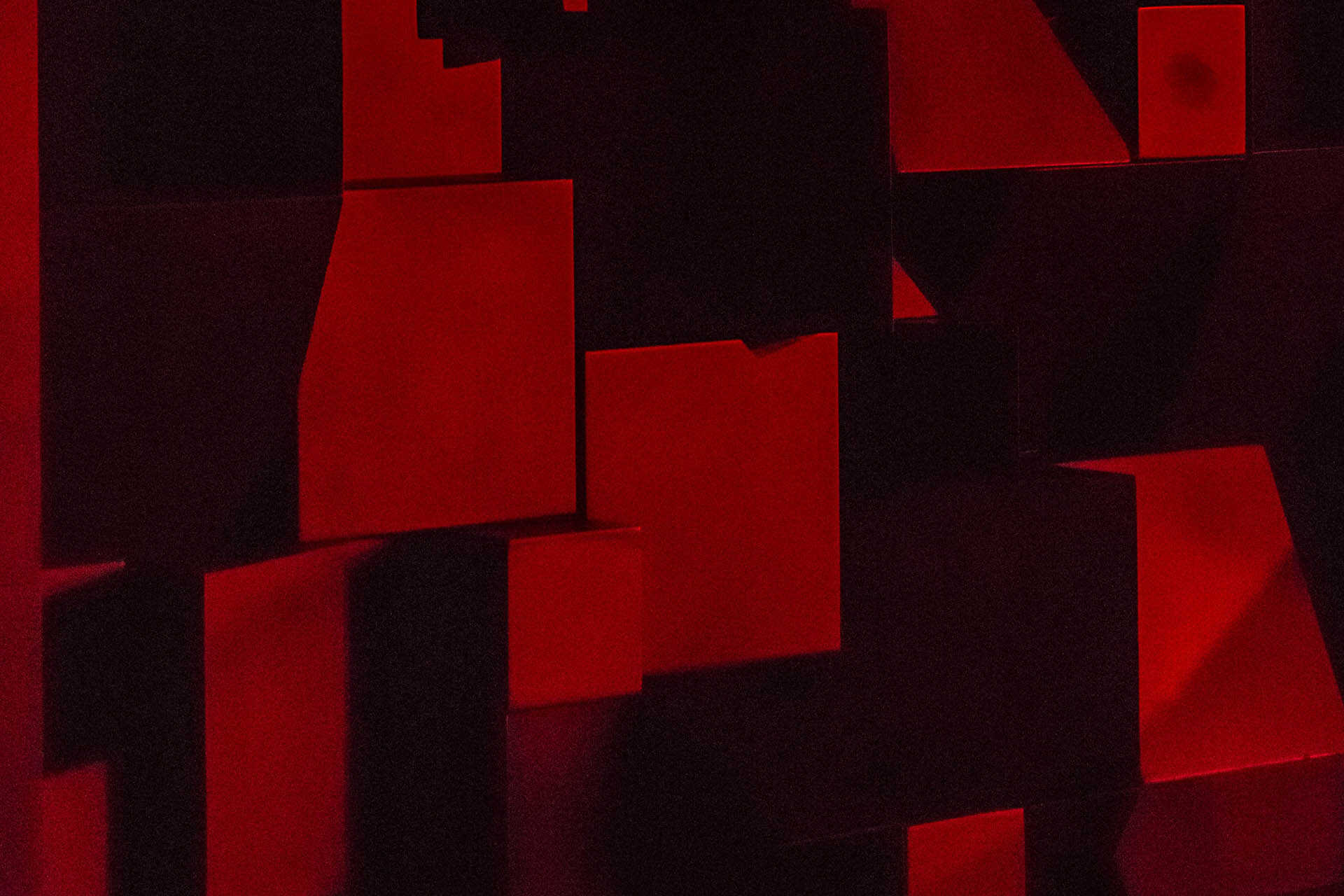 Sign up for email updates
Course structure
Duration: One year full-time
The programme consists of four modules and a dissertation project.
Modules
The following modules are indicative of those offered on this programme. This list is based on the current curriculum and may change year to year in response to new curriculum developments and innovation. Most programmes will require you to study a combination of compulsory and optional modules. You may also have the option to take modules from other programmes so that you may customise your programme and explore other subject areas that interest you.
Compulsory modules currently include
This module explores the interconnectedness between academic research and professional practice in theatre and performance. Students explore research questions through work-based learning or through an in-depth study of an individual or company operation This can take the form of either a work placement or a report that should draw on first hand generation of research material such as through interviews. Students will analyse an individual or company operation and observe how the skills and knowledge learned are applied and put into practice within the business.
Topics covered in class will typically include basic theatre industry knowledge for emerging artists, such as theatre funding structures, fundraising strategies, writing grant applications, casting mechanisms, CV/personal statement writing, basic marketing, basic budgeting.
This team-taught module is intended to provide a basis of shared knowledge and understanding of theatre audiences to MA Drama students. The core subject of this module will be approached from various perspectives reflecting current available expertise in the Department. Lectures and seminar discussions on various theoretical and empirical approaches to audience research (including the study of audience responses as well as the identification of and marketing to an audience) will feature next to sessions about the histories of spectatorial practices and contemporary experimental theatre productions that engage audiences in particularly compelling ways (for example, participatory practices). Typically, there will be opportunities to discuss what audiences do, how they feel, and how their brain and body responds to theatre from various perspectives. Activities such as devising audience questionnaires to gather feedback from spectators in response to a specific production, and the reading of audience reviews in newspapers, blogs and social media will enable the cohort to question the supposed homogeneity of theatre audiences and to begin to think as theatre-makers about audiences in a nuanced, sophisticated way.
The students will learn the skills needed to operate within the professional producing world of Theatre and Live Performance. They will work on real world projects and case studies, they will analyse and deconstruct contemporary productions, both individually and as a group. They will visit and analyse venues and understand the use of place and space in relation to production. The module runs at the beginning of the programme, through the Autumn term and will give the base from which they will develop their individual and group creative skills. The module will require them to show sound judgement, personal and group responsibility and initiative, sometimes in unpredictable professional circumstances.
Optional modules may include
This module forms part of the MA Theatre Making. During the Spring term students conceive, develop and manage original practical and creative projects at an advanced level. This might involve them working for example as a director/performer and/or writer, on one project, for the duration of the term. Students will document the process, commenting and reflecting on their work as individual artists and on associated collaborations. Students are also expected to play a role within the whole student cohort, supporting the work of other students within the module. This might involve them performing in another student's show or taking responsibility within the company for publicity, stage management, technical support, Front-of House or budgeting. Teaching takes place through workshops and seminars led by members of staff, as well as workshops and mentoring with professional theatre-makers, rehearsal supervision and feedback on auto-cours.
The creation of theatre is often seen from the perspective of the end product. However, to have an effect, Theatre needs to be attractive and robust enough to stand up to all the other offerings available in the "leisure pound" market. It requires a portfolio of components to be effective, such as: effective and stimulating content, an interesting interpretation, competent and suitable cast, evocative design, a suitable venue, pragmatic logistics to get the set, equipment, and cast into the venue and to and from it, an effective business plan and cashflow to enable it all to happen, and most importantly, an audience to play to. It is these components that make or break a professional theatre company. This module will look at the initial aspects needed to make theatre happen and give form to the creativity. This module is designed to allow the student to apply and demonstrate individual capability through working together as a group and proposing a business plan for the delivery of a creative idea. This will be assessed in the same way that a professional plan would be and the students will need to demonstrate a strong understanding of all aspects of pitching and developing an idea.
You have the opportunity to select elective modules in this stage.
Compulsory modules currently include
Throughout their studies on a taught Masters-course, students will elect to develop and pursue an academic or creative project into a specific topic related to the field of study, thus increasing their potential as appropriate for a postgraduate degree. They will also develop their creative voice as a theatre practitioner, their ability to contextualise and analyse their own creative practice. Students will start shaping and preparing their project ideas supported by mandatory seminars in academic writing, research skills and resources, and practice as research (PaR). Students will present their work in progress in Summer Term at a Postgraduate Work in Progress Conference organised by the Department, and they will submit their final dissertation by 31st August.
While building on research and creative practice undertaken previously on their course, and the opportunity to extend any further aspects previously discussed, the topics and submission cannot duplicate material previously submitted for examination as part of the MA-programme.
Teaching
Teaching and assessment
Assessment is through a variety of written work and verbal presentations. This includes academic essays, in-class presentations, contributions to workshops etc.
The final dissertation requires you to research an individual project in depth, and to present its findings in writing and in a conference-style presentation.
Fees
The 2023/24 annual tuition fees for this course are:
Home full-time

£9500

EU full-time

£13500

International full-time

£18000
For details of when and how to pay fees and charges, please see our Student Finance Guide.
For students continuing on this programme fees will increase year on year by no more than RPI + 3% in each academic year of study except where regulated.* If you are uncertain about your fee status please contact information@kent.ac.uk.
Your fee status
The University will assess your fee status as part of the application process. If you are uncertain about your fee status you may wish to seek advice from UKCISA before applying.
Additional costs
General additional costs
Find out more about general additional costs that you may pay when studying at Kent.
Funding
Search our scholarships finder for possible funding opportunities. You may find it helpful to look at both:
Scholarships
We have a range of subject-specific awards and scholarships for academic, sporting and musical achievement.
Search scholarships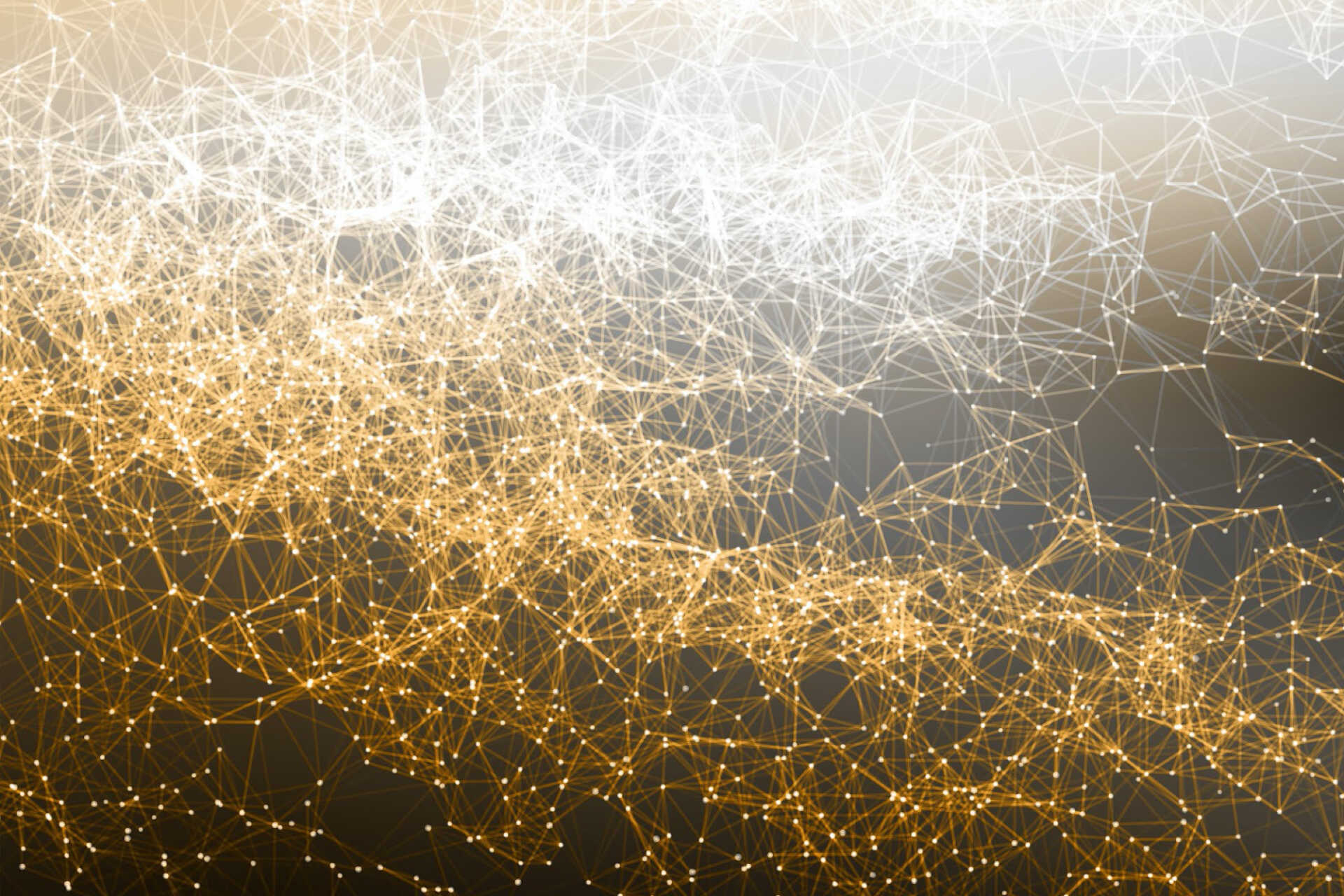 Independent rankings
In the Research Excellence Framework (REF) 2021, 100% of our Music, Drama, Dance, Performing Arts, Film and Screen Studies research was classified as 'world-leading' for impact and environment.
Following the REF 2021, Music, Drama, Dance, Performing Arts, Film and Screen Studies at Kent was ranked 9th in the UK in the Times Higher Education.
Research
Research areas
Performance and Theatre Research Group
The Performance and Theatre Research Group's mission is to create a warm and dynamic research community, welcoming everybody from 'Fresher to Professor'. We are a delightfully broad church, with well-established expertise in a broad range of subjects, including theatre history, performance and health, theatre and cognition, physical acting, applied theatre, performance and philosophy, performance and politics, European theatre, Greek theatre, theatre and adaptation, audience studies, cultural industries, variety theatre, puppetry, dance theatre, popular performance and stand-up comedy. We embrace a diversity of methodologies including, for example, Practice as Research, archival and participatory methods.
Histories: Art, Drama and Film Research Group
The Histories Research Group brings together staff and post-graduate students from across the School of Arts whose research involves a cultural historical approach to their field. It holds regular research seminars and supports student-led initiatives, such as organizing conferences.
Film, Media and Culture Research Group
The Group's main objective is to support and produce cutting-edge research in the areas of film, media and culture. The Film, Media and Culture Research Group has interests in aesthetics, social roles, discursive formations, cultural meanings, psychological effects and/or economic realities. Drawing together scholars from across the University – including Arts, European Culture and Languages, Digital Arts and Engineering, History, English and American Studies, Law, Sociology and beyond – the Group has a lively, research culture. Through our journal Film Studies and pioneering research projects and outputs we actively seek to shape the field, open lines of communication with the local community and engage with colleagues worldwide.
Aesthetics Research Centre
The Aesthetics Research Centre (ARC) coordinates, enables and promotes research in philosophy of art and aesthetics at the University of Kent. It is embeeded in the analytic tradition, and it is deeply committed to making connections and exploring synergies with other approaches to thinking about art and culture. ARC comprises a vibrant community of staff and postgraduate students across the School of Arts and the Department of Philosophy, and its activities include an annual programme of research seminars, workshops, symposia and conferences.
Careers
Our graduates now work as producers in the West End and Broadway, they have opened new theatres in Cape Town, become performer's agents in New York and Los Angeles, run theatres across the UK, they work as casting agents, theatre managers, umbrella organization administration, large scale opera company managers, theatre marketing, TV and Film development among many other specialisms. Visit a West End producer and it is likely they have working for them, or know of, someone who has graduated from this programme.
Study support
Postgraduate resources
The School of Arts' award-winning Jarman Building offers professional standard drama facilities, along with social spaces and a dedicated centre for postgraduate students.
Additional facilities across the Canterbury campus include two theatres: the 113-seat Aphra Theatre (a courtyard-type gallery theatre space); and the Lumley Theatre, which is a flexible and adaptable white room space. Drama students also benefit from an additional rehearsal studio, a sound studio, a theatre design suite and an extensively equipped construction workshop.
The University's Templeman Library is well resourced in our subject area and houses special collections of 19th-century manuscripts – playbills, programmes, prints and other theatre ephemera – theatrical biography and the history of the stage in the 19th and 20th centuries. It also has particular strengths as a research resource in English Renaissance drama, Russian and French theatre, and British theatre since 1900. We also house the Jacques Copeau Archive and the British Grotowski collection.
Conferences and seminars
We have strong links with organisations such as the International Federation for Theatre Research (IFTR) and the Theatre and Performance Research Association (TaPRA), and encourage postgraduates to present work within national and international conferences. Also, we run regular research seminars, workshops, and performance-related events led by members of staff, students, and invited experts and practitioners.
Dynamic publishing culture
Staff publish regularly and widely in journals, conference proceedings and books. Among others, they have recently contributed to: New Theatre Quarterly; Contemporary Theatre Review; TDR: The Drama Review; Performance Research; Shakespeare Survey.
Global Skills Award
All students registered for a taught Master's programme are eligible to apply for a place on our Global Skills Award Programme. The programme is designed to broaden your understanding of global issues and current affairs as well as to develop personal skills which will enhance your employability.
Apply now
Learn more about the application process or begin your application by clicking on a link below.
You will be able to choose your preferred year of entry once you have started your application. You can also save and return to your application at any time.
Apply for entry to:
Contact us
United Kingdom/EU enquiries
MA at Canterbury
Admissions enquiries
T: +44 (0)1227 768896

Subject enquiries
T: +44 (0)1227 764000