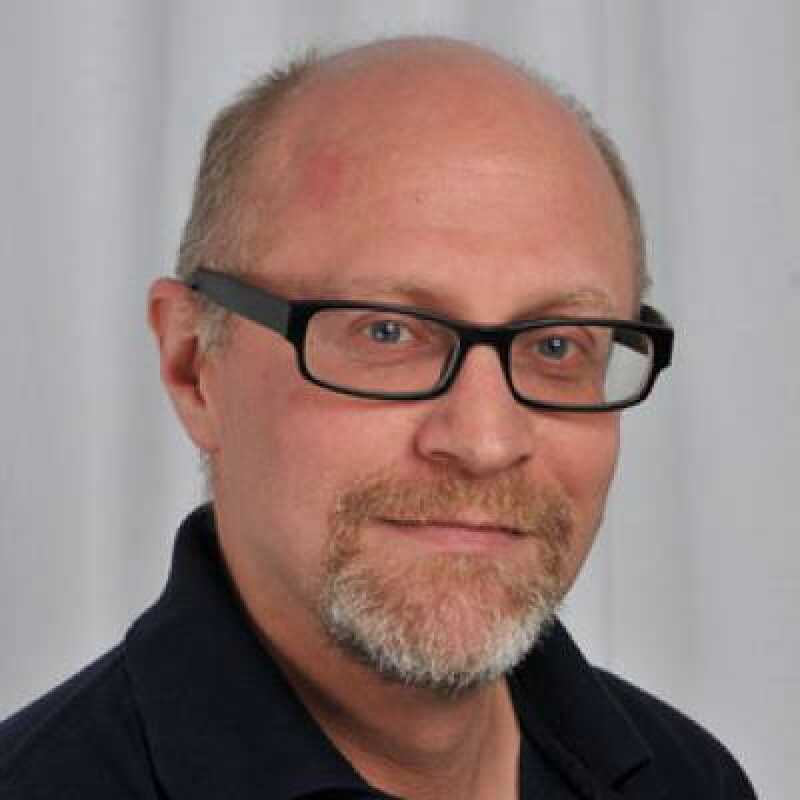 Dr Andrew Simkin
Industrial Research Fellow
About
Dr Andrew Simkin joined the School of Biosciences in 2021. He studied Microbiology as an undergraduate at the John Moores University of Liverpool and went on to carry out a PhD studying carotenoid deposition in tomato fruit with Marcel Kuntz at the Joseph Fourier University of Grenoble, France.   After completing his PhD he spent 2 years at the University of Florida, USA, studying enzyme involved in the flavour and aroma of fruits and flowers. He then returned to France as a senior researcher at NESTLE, studying the accumulation of oi and carotenoids in coffee beans and their role in the flavour of roasted coffee. He then moved to work at the University of Tours, France studying the pharmaceutical production in the leaves of the Madagascar periwinkle. In 2012, he returned to the United Kingdom, firstly working at the University of Essex on the multigene manipulation of photosynthetic carbon assimilation before moving to NIAB EMR to continue this work.   

ORCID: 0000-0001-5056-1306
Research interests
My principal research activities over the past 20 years have focused on the production of secondary metabolites implicated in the nutritional quality of foods (tomato, pepper, coffee) and in plant development (tomato, tobacco, petunia, Catharanthus, Arabidopsis). This research has essentially concentrated on carotenoid/ apocarotenoid metabolism and the production of terpenoids implicated in plant development (strigolactones). More recently, my work (University or Essex) has focused on primary metabolism and the improvement of photosynthesis through genetic manipulation.

I am interested in manipulating photosynthesis to improve biomass and fruit yields for the horticultural industry and important oil crops. 

Further interested in all areas of plant development – from improving fruit quality and development targeting increased fruit yields (and quality), bio-pharmaceuticals and industrially important secondary metabolites (high-value metabolites (include biofuels, bioplastics) and bio-fortification of food crops).  
Teaching
BI547 Phytochromes and Cryptochromes
BI547 Cryptochromes and Photomorphogenesis  
Supervision
Genetic manipulation of photosynthetic efficiency to increase strawberry yields (CTP PhD Student). Exploit the extensive knowledge of photosynthesis to produce transgenic strawberry lines with increased photosynthesis, biomass and fruit yield/quality. 

Understanding fruit development in the cultivated cherry (Berry Gardens Growers Ltd PhD Student). Optimize the regeneration of cherry in media culture, to facilitate effective genetic transformation (CRISPR/Cas9 genome editing) and explore the role of cherry seed and stone to mitigate June drop. 

Manipulation of stomatal density to improve CO2 uptake in Strawberry and Blueberry (CTP PhD Student). We aim to manipulate stomatal density in Strawberry and Blueberry by altering the expression of epidermal patterning factors (EPFs), involved in stomatal density, through transgenic approaches and genome editing. 

Determining the contribution of tomato fruit photosynthesis to fruit development and quality (Nottingham DTP PhD Student). Photosynthesis in tomato fruit is fully functional, contributes between 10% and 20% of the total fixed carbon of the fruit and makes an important contribution to early fruit development.

Optimising photosynthetic performance, marketable yields and berry quality using Blue Light (CTP PhD Student). To test the potential of using a higher proportion of blue light during the plant establishment phase to increase photosynthetic performance and to investigate the effects of blue light treatment on stomatal conductance and water use efficiency.  
Professional
Current Projects 
Understanding fruit development in the cultivated cherry
Realising increased photosynthetic efficiency to increase strawberry yields
Overcoming legacy effects of short-term abiotic stresses on photosynthesis & cropping potential in cane fruit
Optimising photosynthetic performance, marketable yields and berry quality using blue light
Manipulation of Stomatal density to improve CO2 uptake
Determining the contribution of tomato fruit photosynthesis to fruit development and quality
Manipulation of chloroplast density to enhance photosynthesis and nutritional value of tomato
Production at the point of consumption: a distributed network of intelligent growing systems for foodservice operators and consumers
Last updated