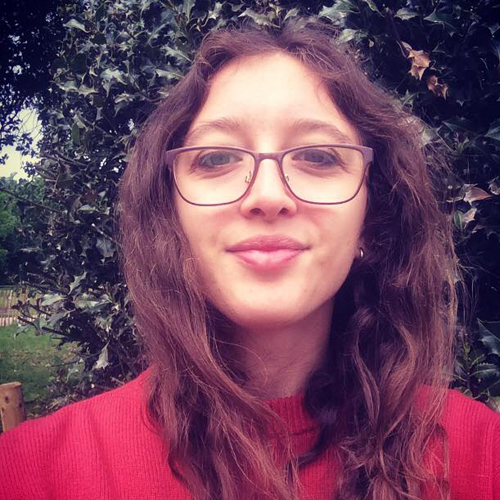 Jessica Fisher
PhD student
Conservation Biology
About
PhD project: Benefits of biodiversity: human–nature interactions in urban Guyana


Urbanisation is presenting challenges for biodiversity conservation and human welfare. The gap between people and nature is increasing, possibly resulting in reduced interest and engagement with the environment. Yet evidence is accumulating that demonstrates the societal and personal wellbeing and health benefits that people derive from exposure to nature. Research in this area is rarely conducted in tropical developing countries. 


Jessica's PhD project will be based in Georgetown, Guyana, a biodiverse concrete jungle laced with greenspaces and canal networks. She will be using multidisciplinary methods to investigate Georgetown's biodiversity and how it is perceived and valued. The results will be used by Guyana's Protected Areas Commission, in conjunction with WWF, to directly inform policy initiatives aimed at improving green/blue space provision for Georgetown residents.

Jessica Fisher is a member of the Durrell Institute of Conservation and Ecology. 

Supervisor(s):
Professor Zoe Davies

Professor Jay Mistry (Royal Holloway, University of London)

Mr Damian Fernandes (Protected Areas Commission, Governement of Guyana)

Funding:
Economic and Social Research Council (ESRC), Southeast Doctoral Training Centre, PhD Studentship

Natural Environment Research Council (NERC), EnvEast Associated Student

Research interests
Publications

Wood M, N Beresford, S Gaschak, P Kendrick, J  Fisher, L Barçante, J Guillén, C Barnett, S Welch (2017) Novel approaches  to studying the relationship between radiation and faunal biodiversity in the  Chernobyl Exclusion Zone [13]. In: 4th International Conference on  Radioecology & Environmental Radioactivity (ICRER), Berlin, Germany, 3-8  Sept 2017.


Yesson,  C., Fisher, J.,  Gorham, T., Turner, C., Arboe, N.H., Blicher, M.E., Kemp, K.M. (2016) The  impact of trawling on the epibenthic megafauna of the west Greenland  shelf. ICES Journal of  Marine Science. ​doi: 10.1093/icesjms/fsw206​

Blow, B., Fisher, J., Foglietti, C.B.,  Wintersgill, D., Cornfoot, R., Razafindrakoto, R.G.H., Tsiafa, H.A.,  Andriatahinjanahary, R.S.G., Ferguson, B., Ratsirarson, J. (2014) Abundance of  five nocturnal lemur species and the influence of habitat characteristics in  the littoral forest of Tampolo North East Madagascar. Lemur News 18:52-57
Publications
Article
Bennion, M.

et al.

(2018).

Remote Sensing of Kelp (Laminariales, Ochrophyta): Monitoring Tools and Implications for Wild Harvesting

.

Reviews in Fisheries Science & Aquaculture

[Online]

.

Available at

:

https://doi.org/10.1080/23308249.2018.1509056

.

Kelps (Laminariales, Ochrophyta) are ecologically and commercially important habitat-forming brown macroalgae, found in coastal ecosystems worldwide. Their presence in the sublittoral fringe makes monitoring kelp forests problematic and consequently they remain relatively understudied. Remote sensing offers new avenues to monitor difficult-to-access biomes, particularly kelp habitats, but previous monitoring efforts have only been tested on an ad hoc basis and a standardized protocol for monitoring kelp requires development. In view of on-going and emerging threats to kelp, there is a need for monitoring to establish detailed baseline information. Wild harvesting of kelp is increasing, illustrated by growing numbers of seaweed and seaweed-containing products. Simultaneously, climate change is causing sea-surface temperatures to rise and influencing kelp distribution and abundance globally. This study reviews the potential for remote sensing in macroalgal studies, with an emphasis on kelp and provides a conceptual framework to support the development of standardized monitoring protocols. Satellite-born sensors and aerial photography have been effective, but these distant sensors cannot operate effectively in turbid temperate waters, and many image surveys do not account for changing tides. Advances are being made in acoustic monitoring, particularly multibeam sound navigation and ranging (SONAR). With some development, there is great potential for a standardized monitoring protocol for kelp, aiding management and conservation efforts.
Last updated