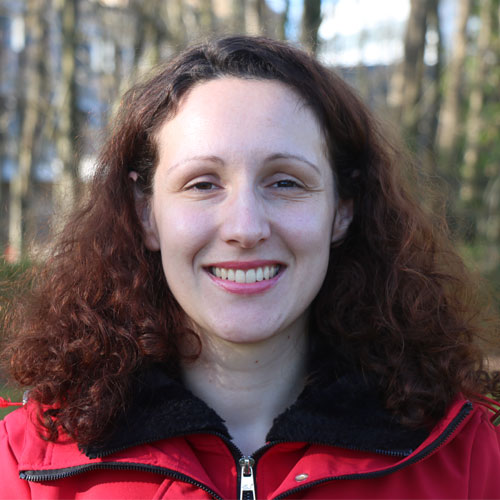 Dr Geraldine Fahy
Lecturer in Biological Anthropology
About
Dr Geraldine Fahy is a biological anthropologist specialising in the use of stable isotope analysis to answer a range of questions related to diet, disease and identification. Her educational and professional background, while soundly based in physical anthropology, analytical chemistry and forensic science, is diverse. Diversity notwithstanding, her experience and research interests fall within two thematic categories:
biological aspects of forensic science and forensic anthropology and identification

human evolution and behaviour, specifically human dietary ecology in relation to changing patterns of resource exploitation of plants and animals.

Geraldine has both theoretical knowledge and practical experience of physical and forensic anthropology, bioarchaeology and analytical chemistry; she has worked internationally with the United Nations in a forensic capacity, and domestically as a commercial osteoarchaeologist. She obtained her PhD from the University of Leipzig, Germany (2014) having completed her PhD research at the Max Planck Institute for Evolutionary Anthropology (MPI-EVA).
Her teaching and research interests at the University of Kent are wide-ranging: from forensic anthropology, human osteology, field recovery methods, analytical methods in anthropology, specifically stable isotope analysis, to dietary reconstruction in human prehistory and evolution, and primatology.
Research interests
Human Evolution
How can SIA help trace the evolution of diet?
Can the movement of people and animals be identified using SIA?
How accurate is SIA at identifying the cessation of lactation and subsequently length of weaning?
Primatology
What information can be gleaned on the diet of non-human primates using SIA?
Are there identifiable differences between sites, specifics and sexes?
Forensic identification
Can SIA be employed to assist identification on a large scale (eg aviation incidents, genocide, etc…)?
Trauma and disease
Do isotope ratios vary in bone collagen affected by pathology and/or disease?
Specific ongoing projects include the following:
Poor diet leads to bad health and vice versa: isotopic analysis of the impact of metabolic and infectious diseases on human skeleton. Funded by the University of Kent, Faculty of Social Sciences Research Fund.
Skeletal health in Medieval societies (in Bone Health: A Reflection of the Social Mosaic). Collaboration with Australian National University.
Aspects of early medieval lifestyle in Eastern Europe: stable isotope evidence of diet, maternal investment & social status in Bulgaria. Collaboration with the Bulgarian Academy of Sciences and the University of Reading.
Teaching
Undergraduate
Postgraduate
Supervision
Dr Fahy can offer supervision of PhD and MA/MSc students within any of her areas of interest – stable isotope analysis, dietary ecology, human identification, specifically forensic anthropology and mass disaster victim identification.

Current students

Ana Curto: 'The impact of diet and health on bone stable isotope ratios: A comparative study' (University of Kent 50th Anniversary Scholarship recipient)
Professional
Dr Fahy is available to provide topical comment or in-depth discussion of topics related to forensic anthropology, disaster victim identification, human evolution, dietary reconstruction and stable isotope analysis.
Last updated