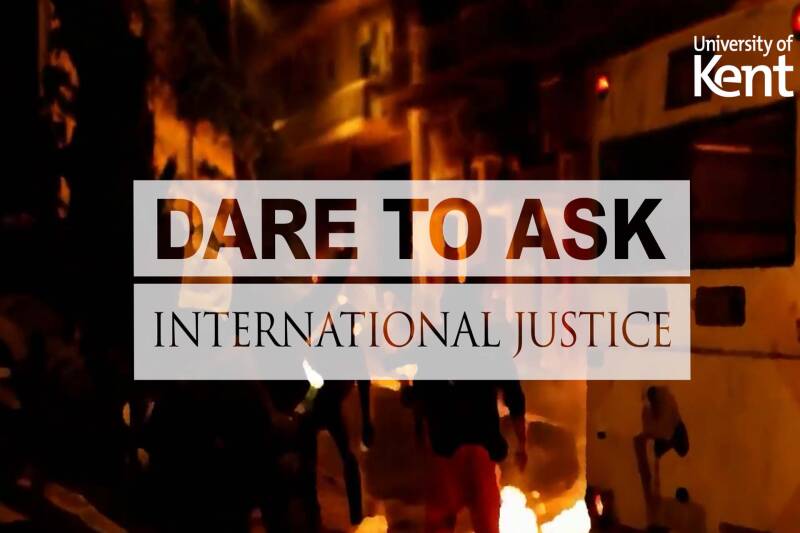 Join us back on campus for our third event in the successful series of 'Dare to Ask'. Dare to Ask is a topical panel discussion series, which aims to sparks imagination and debate and connect you with our experts. Dare to Ask: International Justice will take place on Wednesday 13 October.
Our panel will share their knowledge, experience and expertise to ask the question – Is International Law failing to achieve social justice?
Chaired by Dr Elizabeth Howe OBE, our panel of experts will include Professor Diamond Ashiagbor, Professor of Law and Director of Postgraduate Research, Professor Nick Grief, Emeritus Professor and University of Kent alumnus,Sir Geoffrey Nice QC, distinguished human rights lawyer, and Dr Josipa Saric, Lecturer in Law.
The debate will begin at 18.30 in the Templeman Library Lecture Theatre. This will be followed by a drinks reception in the foyer.
There is a limited capacity of in-person seats, so we ask that you please ensure you register to let us know your attendance.
Alternatively, if you would like to join us virtually we will be live-streaming this event live on the University of Kent's YouTube account.

This event is free to attend.