From 1 August 2022 one of the positions for an academic and research staff representative on Council will become vacant.
The Council is the University's governing body. It has responsibility for the oversight of the management and administration of the revenue and property of the University and oversight of the conduct of the affairs of the University. Council's other responsibilities include the determination of the character and mission of the University, the appointment of the Vice-Chancellor and responsibility for ensuring the solvency of the University and for safeguarding its assets, including the appointment of auditors, the establishment of an audit committee and the approval of the University's annual audited accounts.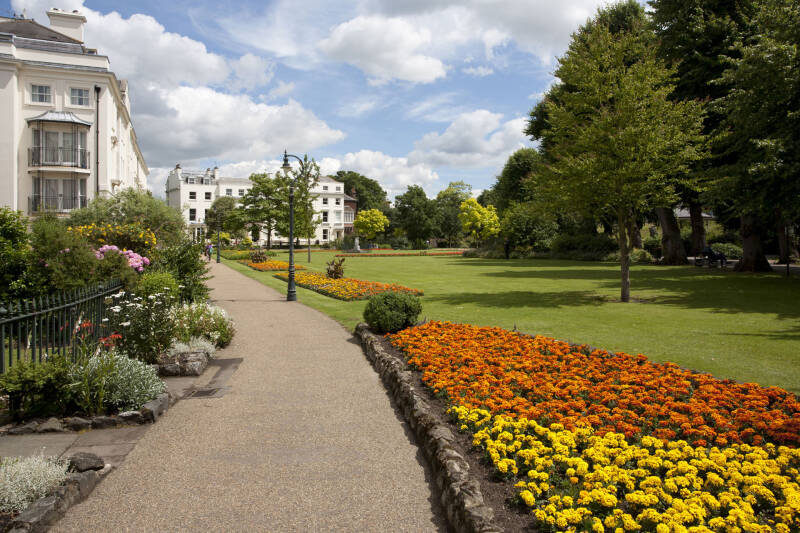 Personal statements
Each of the nominees has submitted a supporting statement to help inform your choice:

Dr Catherine Robinson - Kent Business School
I would like to put my name forward to be considered for membership to Council. I am currently a Senior Lecturer in Applied Economics and Business Statistics and a Deputy Dean of Kent Business School with responsibilities for Accreditations & Medway. I have held previous roles on Senate and have been Director of Graduate Studies and so have a good grasp of our core areas of business activity and the experience necessary to make meaningful contributions to Council's role of systematic oversight of the university's activity.
However, the primary reason that I am applying is because I strongly believe that, given its strategic importance to the university's 2025 Vision and long-term growth plans, it is essential that we have a Medway perspective at all levels of the university's governance. Having been based at Medway since 2014 and given the leading role that I play in shaping the delivery of this strategy by working directly with various stakeholders (i.e. staff, students, local business organisations such as Medway Champions, and local schools like Mid-Kent College and I am Chair of Governors for the Strood Academies Board, part of the Leigh Academies Trust ), I feel that I have a good command of the issues and challenges that Medway faces. I can use this expertise to inform the work of Council.
However, what I can bring to Council is more than just insight from Medway. My school-wide role as Deputy Dean of KBS involves me leading on accreditations within the Division. This role involves me working directly with major accreditation bodies like the Association to Advance Collegiate Schools of Business (AACSB) and EFMD Global (EQUIS), taking a strategic perspective within the school and focusing on longer term quality improvements that align with best practice across the Higher Education sector.
Therefore, I believe I could bring both a Medway perspective and an understanding of the strategic direction within our Division as well as offering representation for colleagues at Council. I feel I would be well placed to contribute to discussions around the character and mission of the university.
Professor Alastair Bailey - School of Economics
I would like to offer my service onto Council in order to voice the varied concerns of those academic colleagues whose primary objective for working here at Kent is academic mission. Those who strive, of which there are very many, for their own and the institutions reputational standing.
The University remains in a perilous financial position, with existing and structural debt issues, which requires more than just a good clearing outcome to correct. The University is also currently in a state of real imbalance and both of these problems must be addressed sooner not later. To delay action on the size and shape of the University is to put every academic's career in jeopardy and risk an exodus of the excellent who do have prospects outside Kent and who we can ill-afford to lose.
There are areas of the University which expect to suffer low demand for their student places and commensurate revenue generating potential for the foreseeable future. However, there remain others which face the opportunity for growth. Universities must cross-subsidies 'short' to make progress but none can do so longer term. This imbalance, coupled with the real constraint on University finance, means that academic workloads, research time and resource for both research and teaching are already constraining growth potential where it does exist. It also presents significant challenges for budget surplus Schools in NSS and REF as they struggle with unfavourable staff student ratios, high teaching loads and binding resource constraints.
Moreover, this combined situation means that innovation and growth are no longer compatible with the incentives of individuals and revenue growth is, therefore, stymied. We must create the environment where producing 'more', say growth in, or the introduction of a new, large programme, results in resource for those that create and deliver it.
As a previous Head of a School that has faced, and surmounted, significant challenges while also retaining its revenue generating potential, I understand much of what must be done. I also understand the nature of University finances, the centrality of academic mission and why we want to be academics but I also comprehend the importance of service. I feel then that I do have the experience and insight needed to help Council in its mission to both challenge and aid the University Executive to surmount the problems we face as an institution.
In sum, we are at a critical juncture that will cast our fate for years to come. Kent continues to face significant structural challenges, O4S could not hope to correct every problem and there is much left to do. It is also essential that as an institution we address our deficiencies as a matter of urgency if we do aspire to be truly ambitious. Only then can academic colleagues achieve their full potential across all that we're asked to do, in our teaching, research and engagement more generally. It's all in the balance that must be struck to help the University build a culture of real excellence that colleagues so desperately need.
Dr Will Norman - School of English
I am standing for election as an academic and research staff representative on the University of Kent Council. My motivation is simple: I want to ensure that the views and interests of academic and research staff at Kent are satisfactorily taken into account when Council makes decisions that affect the functioning of our university.
As you will understand only too well, we are in a period of ongoing instability in the UK higher education sector. Kent has experienced its share of financial emergency, industrial disputes, redundancy measures, and large-scale reorganization over the last few years. The structural pressures exerted on the sector as a whole may be seem out of our control, but how we respond to them certainly is not.
Council is the supreme governing body of our university, where many of the most important decisions about those responses will be made. We need to make sure Kent academic and research staff play a key role in making them.
I have been an academic at Kent for fourteen years, as a scholar of American literature in the School of English, where I am currently a Reader. During that time, I have served as Director of the Centre for American Studies, with responsibility for recruiting and running taught programmes, leading research and working closely with professional services staff. I sat on the Faculty Planning Committee, liaising with colleagues across the humanities in developing academic strategy and overseeing the efficient running of the faculty. I have been an external examiner at several UK universities and a research fellow at several institutions in the United States and Australia. I have also served as an elected member of the university Senate for several years, representing colleagues in the Division of Arts and Humanities.
During this time, I developed my understanding of how the university is governed, and its need for further democratization. If elected I would take every opportunity to make our voices heard and to persuade others of their importance. In particular, I will make the case for Council taking more notice of the views of the Senate, whose recommendations on academic matters have on occasion been overruled by Council in recent times.
I want academic and research staff to shape decisions on matters such as the shape of the academic year and academic freedom, which will likely be made in Council in the near future. I will communicate actively and effectively with those I represent, by being available to discuss Council business with members of the university, and by reporting back on Council meetings.
In my view, Kent academics and research staff need to play a greater role in steering the direction of the university, and there is much work to do in achieving that goal. This Council seat is one aspect of that project, but it's an important one. Please support me in pursuing it.